ISLAMABAD -- Chinese companies in Pakistan are violating the rights of workers and ignoring safety precautions at sites that are part of Beijing's Belt and Road Initiative (BRI), say labour rights groups and international observers.
Such abuses in the Chinese-funded projects have aroused protests across the country.
On September 15, hundreds of workers blocked the main Naran–Mansehra road in a demonstration against the Chinese company in charge of constructing the Suki Kinari Hydropower Station in Mansehra District, Khyber Pakhtunkhwa.
The main contractor of the station, a $1.8 billion (Rs. 297 billion) energy project, is China Gezhouba Group Company Ltd., a construction firm based in Wuhan, China.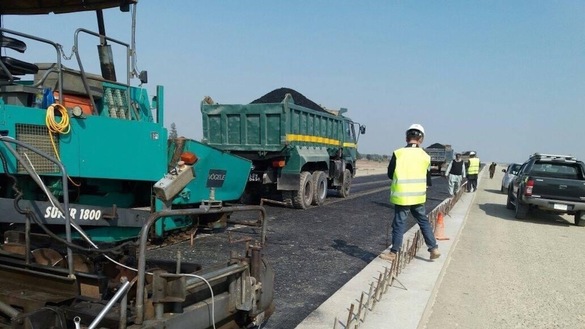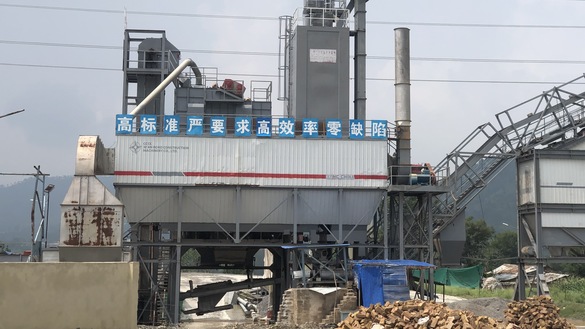 Despite inking several agreements before the coronavirus pandemic hit the region, the company has denied the basic rights of the workers and fired many of them, said Syed Salahuddin Shah, a leader of the Shaheen Labour Union, a workers' group.
Mansehra District officials eventually convinced the workers to end their protest and open the road for traffic.
"The government officials assured us that the Chinese company will not deviate from its agreement with workers and will reinstate the expelled labourers immediately," Shah said.
Hundreds of the workers also organised a similar protest in May against the Chinese company for denying their due rights and forcing them to work during the coronavirus lockdown.
In April 2015, Chinese and Pakistani officials signed dozens of agreements resulting in $46 billion (Rs. 7.6 trillion) in Chinese investment over the next decade. More recent projects have now brought the figure up to $60 billion (Rs. 9.9 trillion).
Abuses continue
Labour rights violations are common in Chinese-backed projects.
In one case, employers abused the rights of construction workers during construction of the M4 Motorway, a 309km-long motorway built as part of Chinese investment projects, according to a study published in 2019 by Leiden University in the Netherlands.
"Recruitment were [sic] generally verbal ... there were no contracts to guarantee rights," said the study, citing field interviews with workers.
"There were problems with wage payments, which most agreed were low; some had their pay deducted or paid late."
The workers reported having no safety equipment or training.
Many Chinese companies did not implement safety measures to prevent workers from contracting COVID-19, according to labour leaders.
The Pakistan Federation of Building and Wood Workers (PFBWW), a nationwide labour rights body, has expressed its concerns over the health and safety of workers employed on Chinese construction projects.
"While much of Pakistan was under lockdown, some worksites continued to operate at various sites, including the Suki Kinari Hydropower Station and the Karot Hydropower Station," said Asim Adil, a PFBWW leader.
The Karot Hydropower Station is another Chinese energy-generating project on the Jhelum River in Rawalpindi District, Punjab Province, and in Kotli District, Pakistani-administered Kashmir.
Some sites lacked safety precautions, said Adil.
"There was no coronavirus testing at any of these sites... social distancing is next to impossible both on the job and in the labour camps, and personal protective equipment is still inadequate," said Adil.
Concerns over growing Chinese influence
Such infrastructure projects not only have endangered Pakistani workers, but have raised concerns over Chinese influence in the country.
The exponential growth of Chinese influence in Balochistan Province -- with Chinese companies exploiting local resources without care or concern for the impact on locals -- is driving serious unrest in the province, say lawmakers and observers.
In the Saindak area of Chaghi District, Balochistan, Chinese companies have extracted copper and gold deposits without any local, national or international supervision.
Contrary to national and international law, Chinese companies did not invest in education, health or infrastructure in Chaghi District, local residents and political leaders have said.
Projects linked to the BRI in Sindh Province have drawn protests from residents in the Thar Desert region after studies showed that coal-mining projects under the initiative will be a major air pollutant in South Asia and will expose the local population to serious health risks.
Meanwhile, anger over growing Chinese influence in Balochistan has spurred Baloch and Sindhi militant organisations to ally with each other, fuelling concern that the combined group will step up violent activities in the region.
The Baloch Raji Aajoi Saangar (BRAS) and the Sindhudesh Revolutionary Army are now working together "in light of the current scenario in the region as both [Baloch and Sindhis] have severe reservations over growing Chinese influence", BRAS said in a statement in July.