PESHAWAR -- Carbon-heavy development in countries that are part of China's Belt and Road Initiative (BRI) could render key climate goals unreachable, raising serious environmental and national security concerns in Pakistan.
The massive network of ports, railways, roads and industrial parks spanning Asia, Africa, the Middle East and Europe will see trillions of dollars invested in new infrastructure across 126 countries, according to a new analysis on the gargantuan global infrastructure project released September 9.
The 2015 Paris Accord urges nations to cap temperature increases to "well below" 2 degrees Celsius above pre-industrial levels.
The 126 BRI countries excluding China account for 28% of man-made emissions, said the Tsinghua Centre for Finance and Development, a Chinese think-tank.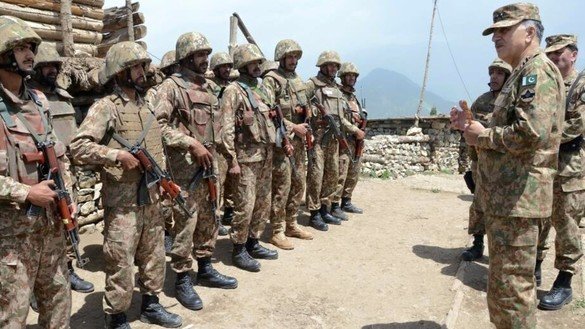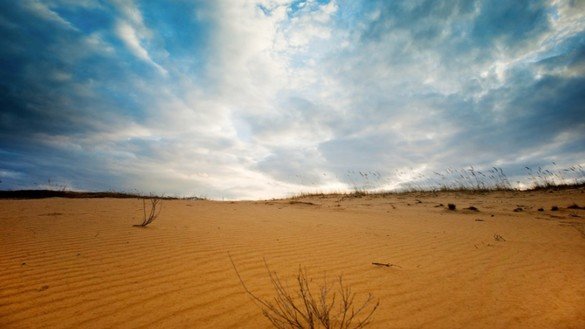 It modelled the effects of different approaches to the development of mega-ports, pipelines, train lines and highways in 17 BRI countries.
Countries such as Russia, Iran, Saudi Arabia and Indonesia would need to lower carbon emissions 68% by 2050 compared to current trajectories in order to keep the world on course to 2 degrees Celsius of warming, it found.
"We have a business-as-usual scenario that says if you continue the way you are, then even if every other country on the planet -- which includes the US, Europe, China and India -- goes on a 2°C pathway, this is still going to blow the carbon budget," said Simon Zadek, a senior visiting fellow at the Tsinghua Centre.
"The BRI growth dynamic is so large that if you get the carbon (emissions) wrong in a way, it doesn't matter anymore what anyone else does."
Emissions by 2050 from all BRI countries could be 39% lower if they followed industrial "best practice" by employing greener technology, said the report.
China -- the world's top carbon polluter -- produces about 30% of man-made CO2.
Beijing, while it has taken strong action on domestic air pollution, has done little for its fossil fuel investment outside China.
China needs to have "policy consistency" with regards to emissions, both at home and abroad in BRI nations, said Zadek.
National security concerns
For its part, Pakistan has been working to reduce pollution and combat climate change with its "Clean Green Pakistan" campaign as well as tree planting drives. Such environmental activities have become possible only after the defeat of militancy and the establishment of peace in the tribal areas.
Still, the potential environmental fallout from the Chinese initiative raises national security concerns. Droughts, famines and other events caused at least in part by climate change can lead to the type of instability that extremist groups and other malign actors exploit.
Syria is a case in point. Many experts say a severe drought starting in 2006 forced legions of "angry, unemployed" farmers to migrate to cities, setting the stage for the bloody civil war that erupted in 2011.
At the same time, a surge of natural disasters linked to climate change risks overwhelming Pakistani security forces who have many other priorities to address. The Pakistani army deployed about 60,000 troops to aid civilians after the country's devastating flooding in 2010, and that event is minor compared to some of the predictions of what the future holds for Pakistan if climate change is not addressed.
"The environmental impact of the Chinese Belt and Road Initiative for Pakistan and the rest of the world could be very dangerous," said Muhammad Ishaq, an industrialist from Khyber Pakhtunkhwa (KP).
"The Chinese are getting rid of the dirtiest industries by moving them out of their country and installing them in countries through which the project would go," he said.
Steel and paper mills and plastic factories are severely polluting the environment in China, and it is likely most of these units would move to the industrial zones being planned for the China-Pakistan Economic Corridor (CPEC), Ishaq said.
The international community's concerns about environmental hazards are very serious and Pakistan must take them up with the Chinese government, he added.
Coal-powered CPEC projects, including already functional ones in Sindh and Punjab, could be disastrous for the environment, he said, adding that emissions from additional millions of trucks could further poison the air.
Initiative 'will bring more disaster'
The environmental degradation of Pakistan due to the Chinese project has already started with the felling of thousands of trees along the CPEC road, said Dr. Yousaf Sarwar, an industrialist and the former president of the KP Chamber of Commerce and Industry.
More than 17,000 factories have been shut down in China because of their pollution, and it is likely most of these industries will move out of China, he said.
"We may be getting a financial boom or not, but one thing is for sure -- the Chinese initiative will bring more disaster, as the laws of the Environmental Protection Agency and other Pakistani regulators are not strict enough to stop these hazardous industries from coming to Pakistan," he said.
Pakistan could ask the Chinese government to bring high-tech solutions instead of obsolete coal-powered factories, suggested Zarak Khan Khattak, the president of Industrialists Association Peshawar.
"Another way would be to make our environment protection laws strict and mobilise the EPA and other agencies to play their role by countering such hazardous installation of factories emitting massive pollution," he said.