PESHAWAR -- Khyber Pakhtunkhwa (KP) is taking steps to protect fish whose numbers are plummeting in the Indus, Swat and Kabul rivers from illegal fishing methods, overfishing and pollution.
To help curb the decline of fish populations in local rivers, the KP government and the local Peshawar government are working to enhance breeding as well as curbing illegal fishing and overfishing.
Efforts to boost food security and fight hunger matter in KP, a province that tragically knows the appeal of militancy to the desperate. In Swat, KP -- the home district of Nobel Peace Prize laureate Malala Yousafzai, who barely survived a Tehreek-e-Taliban Pakistan (TTP) assassination attempt in 2012 -- most trout farms went out of business during the TTP's local reign of terror in 2007-2009, as Dawn reported last year.
Now with militants largely sidelined by years of military offensives, the Swat fish farms are back, and authorities in KP are determined to keep wild fish available to the seafood-loving public.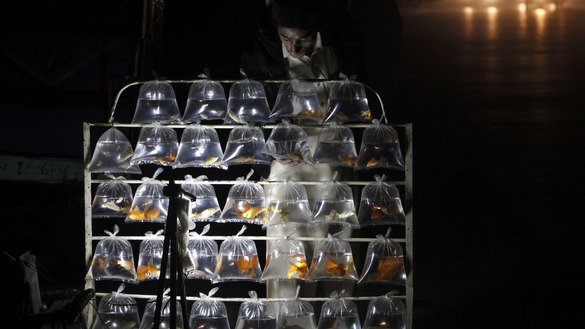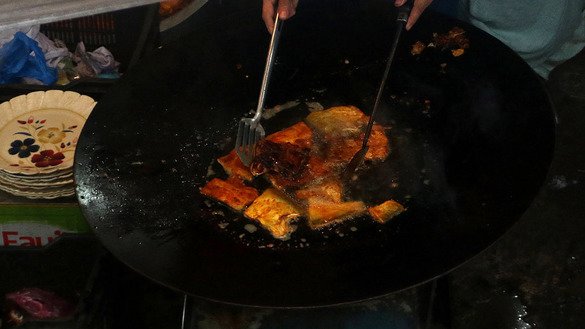 Enacting a summertime ban on fishing
"In order to stop illegal fishing and overfishing, the government has banned fishing from June to August in the province, right after the fish breeding season in April," Fawad Khalil, assistant director of the KP fisheries department, told Pakistan Forward.
"These outlaws further damage the fish population by using special driftnets, dynamite and chemicals, which destroy the eggs," Khalil said. "We have fined such offenders. The fine is Rs. 50 (about 4 US cents) per fish, and if convicted, someone could face up to six months in jail."
Water pollution is reducing the fish population too, Khalil said.
Residents are dumping a large amount of garbage into rivers, and "some locals have diverted their sewage lines to flow directly into the rivers, creating pollution that is damaging to fish breeding," he said.
About 150 marble quarries operate on the banks of the Kabul River in Charsadda District, some of which are contributing to water pollution, Khalil said.
Taking action
Peshawar's local district government has released Rs. 2.3 million ($16,000) to the provincial fisheries department to pay for the release of juvenile fish into the Kabul River to replenish stocks, according to Kalil.
"The district nazim of Peshawar's local government, Muhammad Asim Khan, offered every possible assistance to help the fisheries department in this regard," Khalil said.
The Peshawar local government will fund the release of 10 million juvenile fish into the Kabul, Shah Alam and Naguman rivers, Khan told Pakistan Forward.
"We have already ordered these funds to be given to the department of fisheries and directed it to make a plan right now for the upcoming months of May, June, July and August for the fish release," Khan said.
The Peshawar local government has banned the use of electrical current to shock fish, he said, adding, "We are encouraging fish farms in Peshawar."
The country's Environmental Protection Agency (EPA) is trying to monitor and curb industrial pollution in waterways and to ensure that industrial companies comply with environmental laws, Sanaullah Khan, director of the EPA's KP office, told Pakistan Forward.
The EPA frequently visits businesses along rivers and issues warning notices if they are found to be violating environmental rules, Khan said.
"Failing to follow the order of the EPA is an offence under Protection Order 2014," he said.
"The Environmental Protection Tribunal fine is up to Rs. 5 million [$36,000]," he said, adding that in 2018 "more than 1,600 violators were fined across the province" for environmental-law infractions.
A sign of climate change
The freshwater Sher Mahi, also known as tiger fish, is considered a delicacy in the area and has always been in high demand.
Beside other factors, a rise in the temperature of the Kabul River due to climate change has reduced oxygen levels in the water, harming the population of the Sher Mahi, according to Zaigham Hassan, a fishery specialist and assistant professor of zoology of the University of Peshawar.
Sher Mahi is a sensitive fish and requires more oxygen than do other fish to survive, Hassan said.
Contamination linked to the disposal of waste by marble quarries located on the banks of the Kabul River in the Shabqadar area of Charsadda District is also lessening oxygen levels in the river, he added.
Sher Mahi cannot be reared in ponds or on fish farms because of its highly sensitive nature. Attempts to raise it in hatcheries so far have failed, he said.
The decline in the Sher Mahi population has driven up prices. The market price is now Rs. 1,000 ($7.15) per kg. In contrast, mahseer and silver fish cost Rs. 300 and Rs. 250 ($2.15 and $1.79) per kg, respectively.
Local Sher Mahi is "one of the favourite fishes" in KP, Charsadda District fisherman Abdul Haleem told Pakistan Forward.
"Fish lovers' first priority is Sher Mahi," he said.
Sher Mahi is not nearly as available as it was in the past, concurred Khan Gul, owner of a fish hut in Sardaryab.
"Customers always are demanding this delicious fish," he told Pakistan Forward.
"We serve our customers rohu, silver, mahseer and Singhara" fish, "most of which we purchase from fish farms. The availability of local fish has been badly reduced," he said.