PESHAWAR -- Battling terrorism has hit Pakistan hard in the pocketbook, besides the untold cost in grief and suffering, say officials.
The country suffered "more than $120 billion [Rs. 12.6 trillion] in economic losses" to terrorism in the past 16 years, Foreign Minister Khawaja Asif told the Senate August 24.
Asif addressed the Senate after a conference with Prime Minister Shahid Khaqan Abbasi, Interior Minister Ahsan Iqbal, Army chief Gen. Qamar Javed Bajwa and other top security officials.
The conferees discussed topics like the elimination of terrorist safe havens in Afghanistan, better border management, repatriation of Afghan refugees and re-invigoration of the Afghan peace process.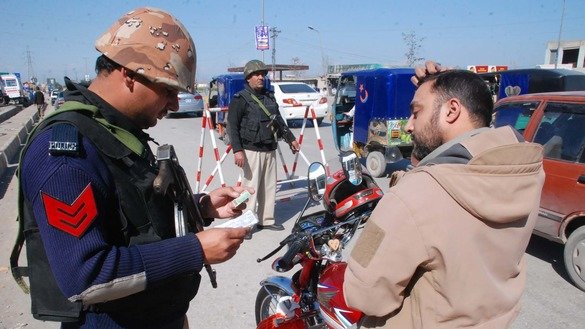 "A major chunk of the country's resources are diverted ... to fighting terrorism and compensating victims," said Zia-ul-Haq Sarhadi, a Peshawar businessman and former board member of the Sarhad Chamber of Commerce and Industry. "[The high cost] deprives the public of socio-economic development and welfare schemes."
Pakistanis have shown great resilience in battling terrorism and hopefully military operations like Zarb-e-Azb and Radd-ul-Fasaad will soon bear fruit, he told Pakistan Forward.
The burden of terrorism
Terrorism's financial burden hits hard in struggling economies like that of Khyber Pakhtunkhwa (KP) Province.
In the eight years of 2009 through 2016, the KP government spent Rs. 190.9 billion (US $1.9 billion) on security measures, according to its own figures.
The province still needs more funds to fight terrorism, said KP Finance Minister Muzaffar Said.
"If the situation [in KP] had been peaceful ... more than half the amount spent on security would have gone to development and welfare," Said told Pakistan Forward.
The high security expenditure "burdens the fragile economy of KP", he said.
Besides siphoning away government funds that could have benefitted the public, terrorism "inflicted heavy damage on the region's socio-economic fabric", KP Information Minister Shah Farman told Pakistan Forward, citing loss of life and property.
Economic and personal losses
Ehtesham Haleem, a former president of the Peshawar Chamber of Traders and Small Industry, can attest to both economic and personal loss inflicted by terrorists.
"Extremist violence ... badly affected business and commercial activity in the region," he told Pakistan Forward, citing a number of business owners who fled to other parts of Pakistan and even abroad. Their departure meant significant capital flight as well.
Ehtesham suffered a much more grievous personal loss, when his father, Haji Haleem Jan, was gunned down in Qissa Khwani bazaar in Peshawar in February 2016. Haleem Jan had refused to pay extortionists.
Since then, said Ehtesham, he and his family live with the fear of more attacks by extortionists.
"For the last year and a half, we've been unable to give enough time to our business because of security concerns," said Ehtesham. "So we've lost money."
"There are scores of others who have the same predicament because extortionists are demanding money and attacking them and their families," he said.
"The fight to defeat the menace is draining our resources," he concluded.