KARACHI -- Coal mining projects that are part of China's Belt and Road Initiative (BRI) will be a major air pollutant in South Asia and expose the local population to serious health risks, according to a recent study.
Work on the Engro Thar Block II Coal-Fired Plant and Surface Mine in Block II of Thar Coal Field in the Thar Desert of Sindh Province has begun under the umbrella of BRI.
The region last year endured its third consecutive year of drought.
The Centre for Research on Energy and Clean Air (CREA), a Washington DC-based research think-tank that works on climate and air quality policy, on May 29 published a study titled "Air Pollution, Health and Toxic Impacts of the Proposed Coal Mining and Power Cluster in Thar, Pakistan".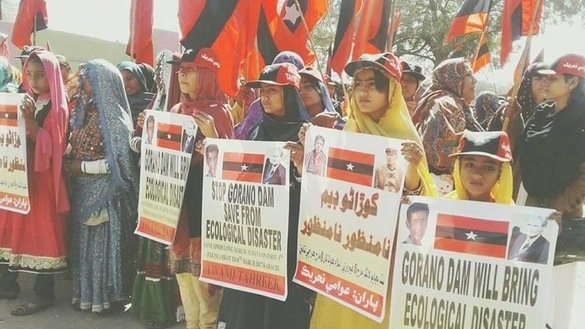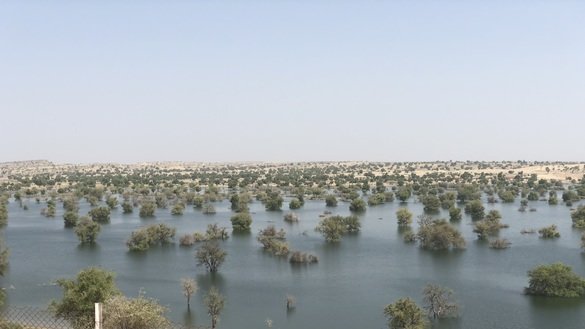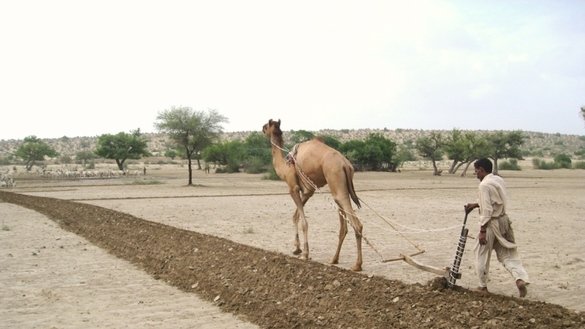 Over an operating period of 30 years, the emissions from the coal mines and power plants in Thar would be responsible for 29,000 air pollution-related deaths, 40,000 asthma emergency room visits, 19,906 new cases of asthma in children, 32,000 preterm births, 20 million days of work absence (sick leave) and 57,000 cumulative years of human lives beset with disabilities related to chronic obstructive pulmonary disease, diabetes and stroke, according to the study.
On May 29, the Alliance for Climate Justice and Clean Energy, a local platform comprised of Pakistan's leading environmentalists, community leaders and civil society activists, arranged a discussion via Zoom to launch the CREA report.
Since Pakistan is already suffering from air pollution levels that are among the highest in the world, the emissions induced by coal mines and power plants in Thar will further reduce life expectancy in the country, said Lauri Myllyvirta, CREA's lead analyst.
"Thar emissions would constitute one of the largest hot spots of mercury and carbon dioxide in South Asia," Myllyvirta said. "The coal power plants would emit an estimated 1,400kg of mercury per year, of which one-fifth would be deposited into land ecosystems in the region."
Work on the project is taking place as other countries are scrapping coal-based power plants because of climate change, air pollution and economic impacts, he said.
Worried locals
A number of protests have taken place across Sindh Province since the start of the projects in the Thar Desert region.
In December, hundreds of residents of Tharparkar and Umerkot districts travelled to Karachi to protest against the BRI-linked projects.
BRI projects are not benefiting the residents and are instead destroying the area's climate and traditional economy and creating homelessness as workers raze villages, said the demonstrators.
The majority of residents in the Thar region rely on rain-dependent agriculture and livestock.
"As part of corporate social responsibility, [China-backed] projects are obligated to provide jobs, quality education and healthcare facilities to the local residents, but sadly, the mining firms have been showing stubbornness," said Lala Bheel, one of the protest organisers.
Because of unemployment, profound resentment and despair have spread among local youth and many have taken their own lives, he said.
At least 133 suicides occurred in Tharparkar and Umerkot districts in 2019, according to statistics compiled by regional police.
The projects also illegally acquired land from villagers in the Thar region, according to protesters.
Gorano village is one of 12 villages affected by the construction of a reservoir for holding unwanted salt water originating in the project mining sites.
Construction work began in May 2016 and has since ended. In June 2016, residents filed a petition in the Sindh High Court, stating that the project improperly acquired the land under the urgency clause of the Land Acquisition Act of 1894 without the approval of landowners. The case is still in court.
The Gorano villagers, including women and children, organised a series of demonstrations from June 2016 to July 2018 in various parts of the province, including Karachi.
The land was "acquired forcibly and in a deceitful way", said Bheem Raj, a leader of the Gorano affectees who joined the December protest in Karachi, earlier.
Residents have lost land to which they had a legal and inalienable natural right, said Raj.
Protesters have raised concerns over who will be responsible if anything happens to the reservoir and other planned reservoirs through natural or man-made disasters, according to Raj.
Such an incident "will harm the villagers living near the reservoir. The area has now turned into a barren, chemically poisoned territory", said Raj.