QUETTA -- The exponential growth of Chinese influence in Balochistan -- with Chinese companies exploiting local resources without care or concern for the impact on locals -- is driving serious unrest in the province, say lawmakers and observers.
Pakistan has repeatedly turned to Beijing for investments and loans that Western critics say will be of greatest benefit to China in the long run, AFP reported.
Chinese investment in Balochistan has focused on Gwadar, where a deepwater port development is a Chinese flagship project.
"Without our consent, the growing Chinese investment on our soil is undermining the Baloch interest," said Malak Abdul Wali, central vice president of the Balochistan National Party (BNP).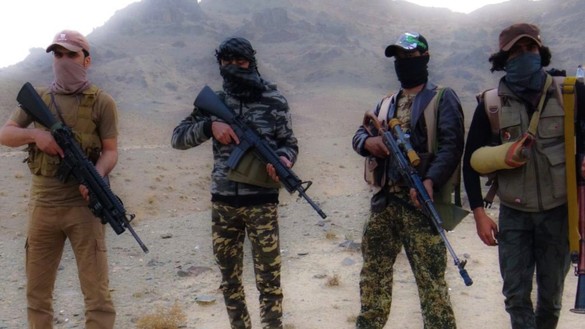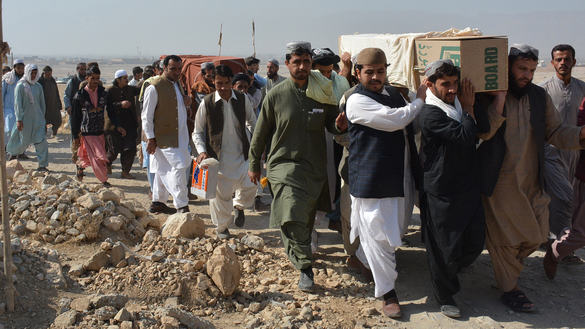 "Our concerns over Chinese investment in Balochistan have always been ignored. Without acknowledgment of the sovereignty of local residents over the coast and resources of the province, the anarchy will not improve," he said.
China is relentlessly plundering the resources of Balochistan, he said.
"Gwadar is bound by Baloch history and identity, and it has more significance than economic benefits," said Wali.
The enormous presence of Chinese workers at Gwadar and other areas of Balochistan is fuelling concerns that this coastal area of Balochistan and the Makran region could seed more militancy, said Kabir Muhammad Shahi, a senator representing Balochistan affiliated with the National Party.
Baloches fear that China's large-scale presence at Gwadar will increase the number of military personnel in the region and add to existing tensions, he said.
"Those militants opposing Chinese influence in Balochistan believe that the Pakistani establishment does not care about the political, social, cultural and national grievances of the Baloch nation," Shahi said.
"Gwadar is a matter of life and death... therefore, in my judgment the need of the hour is for the federal government to revisit its policy regarding Chinese and other foreign investment in Balochistan," he added.
"From the Saindak area of Balochistan, Chinese companies extracted copper and gold deposits without any local, national or international supervision, said Abdul Ali, a senior leader of Jamiat Ulema-e-Islam in the province.
Contrary to national and international law, "Chinese companies did not invest in education, health, or infrastructure in Chaghi District," he said.
"In Balochistan at the Chinese projects, local partnerships for the benefit of local residents were not considered. Because of these ... exploitative policies, political tensions escalated, leading to a sharp decline in social and development indicators," said Ali.
"The Chinese investment and money in Balochistan cannot guarantee the political stability and development of the province," he added. "The federal government should consider the concerns of the local population regarding Chinese investment in Balochistan."
Ramping up security
Militants have used such sentiments to justify terrorist acts.
Security forces on Monday (June 29) thwarted an attack on the Pakistan Stock Exchange that was linked to Chinese influence.
Four assailants approached the exchange, opened fire and hurled a grenade, killing three security guards and a policeman before security forces gunned them down.
In an email to AFP, the Balochistan Liberation Army (BLA) claimed responsibility and said the assault was not only targeting "Pakistan's economy" but was "an attack on Chinese economic interests in response to China's exploitative plans in Balochistan".
The BLA has targeted infrastructure projects and Chinese workers in Pakistan multiple times in recent years, including an attack on Beijing's consulate in Karachi that took four lives in 2018.
For its part, the Pakistani military is ramping up security in Balochistan.
"China is heavily investing in its cornerstone Belt and Road Initiative [BRI] project, and for the Chinese government, the military expansion for the security of this project could be a compulsory element of economic co-operation," said Dr. Talat Shabbir, an Islamabad-based senior defence analyst and director of the Pakistan China Study Centre at the Institute of Strategic Studies Islamabad.
"Both Pakistan and China are largely working to strengthen the security mechanism of Gwadar port," he said, adding, "Pakistan is taking all possible steps to safeguard its national interest in the [BRI] and other projects."
"Hostile agencies are sponsoring anti-Pakistan Baloch militant groups to sabotage foreign investment in Balochistan," said a Gwadar-based intelligence official on the condition of anonymity.
"The Pakistan Army is mainly overseeing Gwadar port and related projects, and a special security division consisting of several battalions of the army and paramilitary forces is working on the matter," he added.