ISLAMABAD -- Chinese companies in Pakistan are continuing to enforce zero-tolerance COVID-19 measures on their Pakistani workers, including forced lockdowns and separation from their families.
Hundreds of workers employed at the Chinese-built coal-fired power plant at Port Qasim have been ordered not to leave the plant without permission since March 2020, according to an investigation by the Australian Broadcasting Corporation (ABC) published Friday (October 14).
"We are not allowed to go home, meet with our loved ones, celebrate our religious or cultural festivals, or pursue further education," one Pakistani engineer who is working on the project told ABC.
"Many of us had developed suicidal thoughts, and we are treated like prisoners," he said.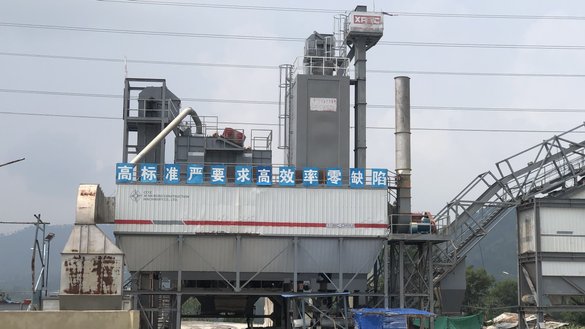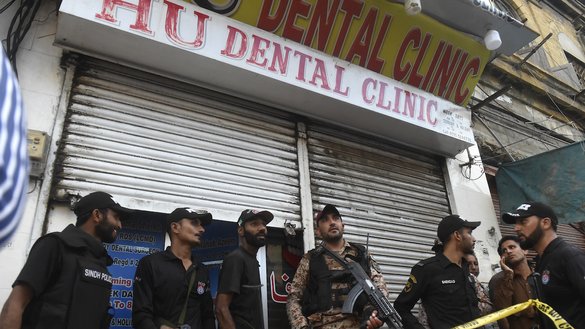 "We have no freedom in our own country."
"In the name of COVID restrictions, we are not allowed to see our families for three to five months at a time," another worker told Pakistan Forward on the condition of anonymity.
The company treats its Chinese workers differently, he said.
"Compared to Chinese workers, Pakistani workers are given low-quality food and do not have access to medical care," he said.
A local branch of Chinese state-owned PowerChina operates the plant as part of the China-Pakistan Economic Corridor (CPEC), a Pakistani component of China's Belt and Road Initiative (BRI), also known as One Belt One Road (OBOR).
The Pakistani army is helping to enforce the COVID policy, ABC reported.
The policy is so strictly enforced that PowerChina has been unable to hire any local doctors to live on-site to treat sick workers because Pakistani doctors are unwilling to accept the restrictions, according to the report.
Pakistan lifted all COVID-19 restrictions in March.
The Saindak Copper-Gold Mine in Balochistan's Chaghi district, another BRI project, has also seen similar COVID measures implemented by Metallurgical Corporation of China Ltd. (MCC), ABC reported.
At least 1,000 workers have been stopped by the Chinese company from leaving its mine site for several months.
In late February, family members of the affected workers, mostly women and children, held a march to protest the policy and the closure of roads, schools and shops.
"The Chinese company has made the lives of local residents and employees miserable," said Zulekha, a housewife, who took part in the protest.
Her husband, a Saindak miner, had not been allowed to go home for the past six months due to the restrictions.
Many feared losing their job if they even asked for permission to go outside, according to the ABC investigation.
Pakistan's unemployment rate rose to 6.5% in 2021. More than 31% of Pakistan's youth are currently unemployed, according to the Pakistan Institute of Development Economics.
Wage discrepancies
Pakistani labour groups have long accused Chinese companies in Pakistan of violating the rights of workers and ignoring safety precautions at sites that are part of the BRI.
Such abuses have sparked protests across the country.
In one case, employers abused the rights of construction workers during the construction of the M4 Motorway, a 309 km-long motorway built as part of Chinese investment projects, according to a study published in 2019 by Leiden University in the Netherlands.
"There were problems with wage payments, which most agreed were low; some had their pay deducted or paid late," said the study, citing field interviews with workers.
"The workers reported having no safety equipment or training," it added.
In Lahore, the Orange Line Metro Train (OLMT), also part of the BRI, came under fire amid allegations that the Chinese firms that built the railway violated the rights of workers and ignored safety precautions at construction sites, resulting in the deaths of some labourers.
Lists of the wages of personnel who worked on the OLMT also revealed that Chinese staffers earned much more than their Pakistani counterparts, according to official documents shared by Pakistani government officials in 2020.
The page for Chinese staff discloses monthly salaries in yuan. They ranged from the equivalent of Rs. 1.2 million ($5,460) to Rs. 3.6 million ($16,382).
Pakistani workers' monthly salaries ranged from Rs. 30,000 ($136) to Rs. 625,000 ($2,844).
Concerns over growing Chinese influence
Beijing's self-serving deals with Islamabad for multi-billion-dollar infrastructure projects and the mistreatment of local employees have sparked resentment and protests in Pakistan.
The exponential growth of Chinese influence in Pakistan, particularly in Balochistan and Sindh provinces -- with Chinese companies exploiting local resources without care or concern for the impact on locals -- has led to serious unrest in the province.
Anger over growing Chinese influence in Balochistan has spurred Baloch and Sindhi militant organisations to ally with each other, fuelling concern that the combined group will step up violent activities in the region.
On September 28, a gunman killed a man and wounded two others of Chinese origin in an attack in Karachi, police said.
In late April, the Balochistan Liberation Army (BLA), a component of the Baloch Raji Aajoi Saangar (BRAS), claimed responsibility for killing four people, including three Chinese teachers, in a suicide attack inside a state-run university in Karachi.
BLA militants in February also staged twin assaults on army posts in Noshki and Panjgur districts, Balochistan.