ISLAMABAD -- Death threats hurled by a former Taliban spokesman at Pakistan Peoples Party (PPP) Chairman Bilawal Bhutto Zardari are being condemned by leaders across the political spectrum.
The threats targeting Bilawal, the son of former prime minister Benazir Bhutto, who was assassinated by Tehreek-e-Taliban Pakistan (TTP) militants in Rawalpindi in 2007, came after his party posted a tweet summarising comments he made in a speech to the National Assembly on June 26.
In that speech, Bilawal criticised Prime Minister Imran Khan for comments he made a day earlier to the National Assembly, where he stated that Osama bin Laden, the deceased leader of the al-Qaeda terrorist network, was "martyred" by US special forces in Abbottabad in 2011.
"PM IK calling OBL a martyr in NA is consistent with his history of appeasement to violent extremism. It is during his govt that those involved in APS [Army Public School] attack 'escaped' & those involved in Daniel Pearl's murder get relief. Running with the hare and hunting with the hound," the Twitter post said, referring to a terrorist massacre of schoolchildren and teachers in Peshawar in 2014 and the terrorist beheading of an American journalist in Karachi in 2002.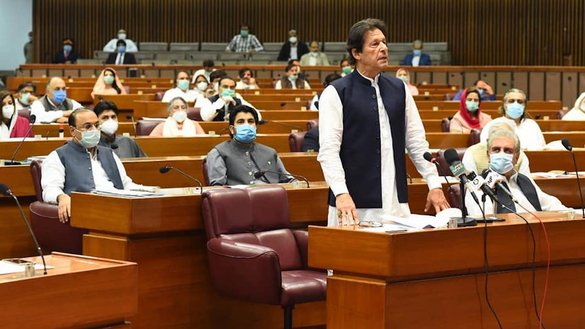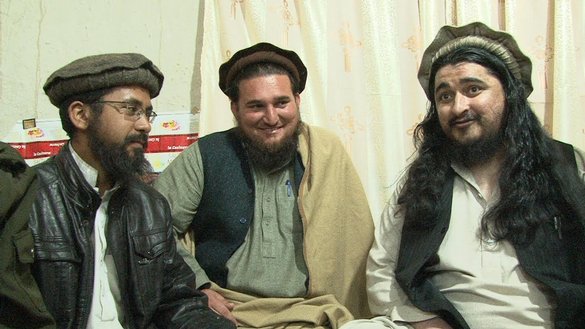 Bilawal said that at the same time he calls bin Laden a martyr, Khan does not do the same with Benazir Bhutto.
Following that statement, former TTP spokesman Ehsanullah Ehsan warned that Bilawal may meet the same fate as his mother.
"Islamists have made sacrifices to defend the ideological frontiers of this country, and your mother, father and people like you have just looted this country for their kingdom," Ehsan said in a tweet.
'Peace will be maintained at any price'
The Pakistani people stand behind Bilawal and will ensure his protection, said PPP spokesperson Nafisa Shah.
"Neither the PPP nor the people of Pakistan are afraid of terrorists, and the nation will protect Bilawal and other leaders against extremists," she said.
Pakistan will not allow the return of terrorists, who have been defeated, she added.
"Our leader Benazir Bhutto...stood like a rock and didn't bow to terrorists," Shah said.
Pakistan Tehreek-e-Insaf leader and Minister for Parliamentary Affairs Ali Muhammad Khan condemned Ehsan's threats. The days of terrorists are numbered and they will not be able to harm Bilawal, he said.
"Bilawal is a national leader and has broad public support, while the Taliban militants used to coerce people into submission," he said.
"We support all political parties and denounce terrorists of all kinds and colour," he added. "All the political parties, regardless of their ideological differences, stand united against terrorism."
"Threatening a political leader amounts to threats against the whole nation, and we will never support anyone attacking democratic leaders," Khan said.
"The government will take this seriously and protect Bilawal and other political leaders," he said. "All measures will be taken to prevent the onset of terrorism in the country. We have sacrificed 70,000 people in the war against terrorism, and now peace will be maintained at any price."
Ehsan, who escaped from official custody in February, is a terrorist who aims to frighten politicians, but he should bear in mind that Pakistanis hate all forms of terrorism, said Khawaja Asif, a leader of the Pakistan Muslim League-Nawaz (PML-N).
"While the banned TTP has become a story of the past, such statements are meant to send a message to the people that it is still active," he said in an interview. "But the Taliban militants will never be able to hold the people hostage through acts of terrorism."
Mian Iftikhar Hussain, the general secretary of the Awami National Party (ANP), who lost his own son to a TTP terrorist shooting in 2010, said Benazir Bhutto will always be remembered for her courage in fighting terrorism.
"She set an example on how to act fearlessly against terrorists, and today the people are following in her footsteps," he said. "Most of her followers have made sacrifices to fight extremism in the country, which is why we have peace in Pakistan today."