QUETTA -- Iran's Islamic Revolutionary Guard Corps (IRGC) is continuing to recruit Pakistani Shia to fight as mercenaries for Iranian military interests in Syria, according to Pakistani intelligence officials.
The IRGC's Zainabiyoun Brigade has recruited more than 1,600 new fighters [comprising predominantly Shia mercenaries] from Pakistan over the past six months, an Islamabad-based senior intelligence official told Pakistan Forward on the condition of anonymity.
"In a recent report filed before Pakistan's security establishment, senior counter-insurgency officials revealed that the actual number of fighters recruited inside Pakistan in the past six months by the Zainabiyoun Brigade could be much higher than the available statistics," the official said.
"The report indicated that most of the newly recruited fighters of the Zainabiyoun Brigade were transported to Iran via little-used and illegal routes from Pakistan," he said. "Meanwhile, a large number of fighters also went to Iran under the cover of pilgrimage."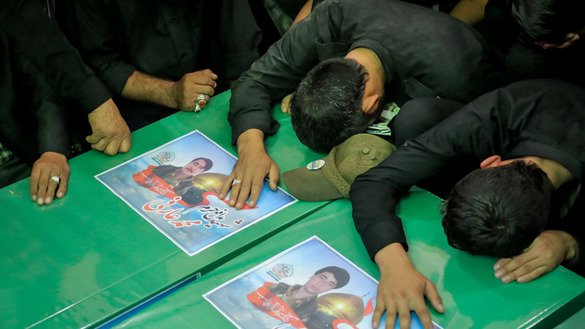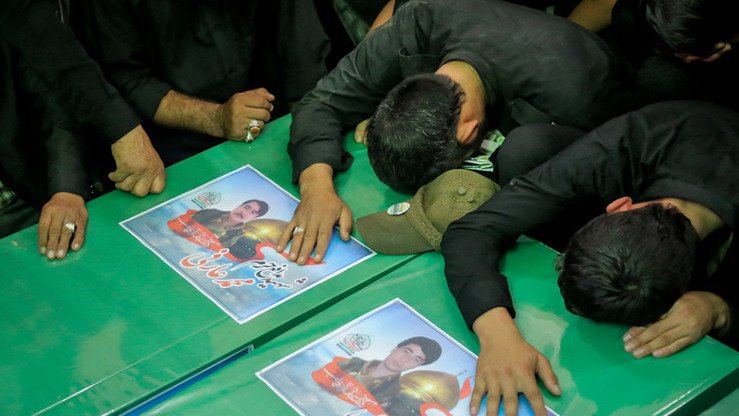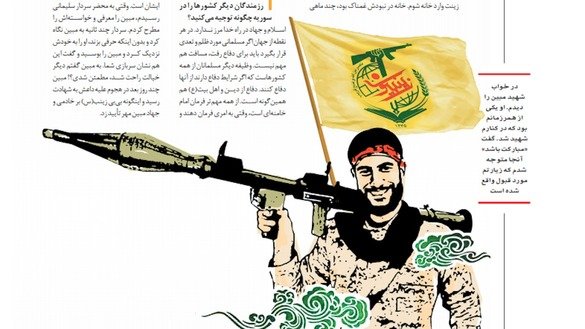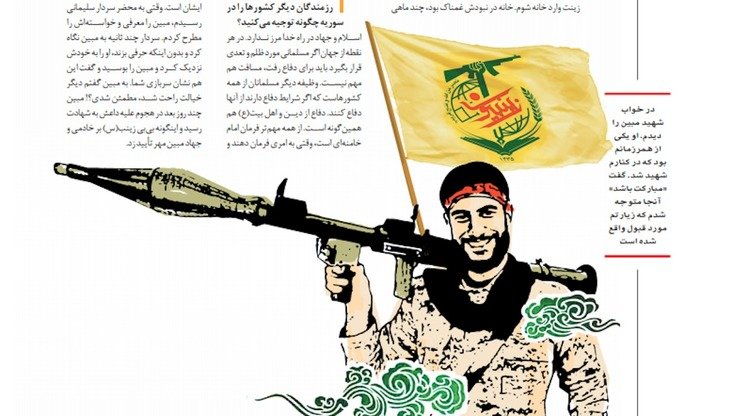 About 4,000 Shia pilgrims from Pakistan entered Iran between November 2016 and June 2017 and never returned, according to a September 2017 Pakistani intelligence report.
Plan of action
The latest report submitted to the federal government advised that Pakistan needs an immediate action plan to counter the Zainabiyoun Brigade's militancy and anti-peace activities, the official said.
"We have concrete evidence that Iran is boosting its influence via its proxies, but rest assured it will never succeed in its nefarious designs," he said.
"Iran has named Pakistani fighters of the Zainabiyoun Brigade as guardians of holy shrines in Syria, and they are largely engaged in [battles] in those areas of Syria where the IRGC is backing [Syrian President] Bashar al-Assad's army in the war," he said.
"We have a large Shia population in Pakistan, and it is our deep concern that Iran is using all its resources to gain influence here among the Shia community," Javed Nasir, a senior security official in Rawalpindi, told Pakistan Forward. "A large number of Shia scholars who graduated from Iranian [seminaries] are already working for this odious Iranian agenda in Pakistan."
"The IRGC-linked Zainabiyoun Brigade is not only involved in recruitment for Iran but is conspiring too to export the violent Iranian revolution from Tehran into Pakistan," Nasir said.
"Pakistan is not only taking other steps to foil Iranian designs in Pakistan," he said. "Our security agencies are closely watching those Iranian cultural centres that are operating in nearly all major Pakistani cities."
Cracking down on Iranian recruiters
During the past three months, Pakistani security agencies have arrested at least 15 suspects in various raids for their alleged links with the Zainabiyoun Brigade in Quetta and in Taftan, a border city in Balochistan, said Amir Mussa, a Defence Ministry official based in Quetta.
"All efforts are made to foil foreign influence in our region, and strict surveillance is under way in all bordering areas of Balochistan, especially those linked with the border of Iran and Afghanistan," he told Pakistan Forward.
"Security agencies are closely working to counter the Zainabiyoun Brigade in the country, and several key recruitment centres ... have also been eliminated in the past couple of years," he said.
"We have reports that some Zainabiyoun operatives are operating under the cover of religious scholars and have previously worked with some key Pakistani Shia scholars who graduated from seminaries in Qom Province, Iran," Mussa said.
"Zainabiyoun Brigade suspects are mainly recruiting fighters from Parachinar, Kurram tribal district, Quetta, Sialkot, Peshawar and some other parts of the country," he said.
"The suspects who are under interrogation have revealed vital information about the network of the Zainabiyoun Brigade," he said. "Based on some of that information, security agencies are taking further action to counter the anti-state activities of the stated group."
Human trafficking and death threats
"As an Iranian proxy militia, the Zainabiyoun Brigade has employed various channels for recruitment of fighters in Pakistan. Because of strict surveillance [by Pakistan], the Zainabiyoun recruiters are posing as agents involved in human trafficking," a Quetta-based senior security official who is posted at an anti-human trafficking desk told Pakistan Forward on the condition of anonymity.
Because of high unemployment in Pakistan, the jobless are vulnerable to human traffickers, he said, adding that Zainabiyoun Brigade recruiters are capitalising on this situation.
"We have reports that the Zainabiyoun Brigade moved a large number of Shia residents of Quetta, Punjab, Sindh and other areas to Iran via illegal routes," he said. "In Iran, the IRGC took them into custody."
"During interrogations, we have come to learn that the IRGC has made special detention cells for Pakistani Shia immigrants in Tehran and some other parts of the country, where Zainabiyoun Brigade scholars are engaged in brainwashing those immigrants into joining Zainabiyoun as protectors of holy shrines in Syria," he explained.
The IRGC has threatened these Pakistani Shia prisoners in Iran with capital punishment during the brainwashing process and were told they could avoid it by joining the Zainabiyoun Brigade, the official said.
"Because of fear of execution, many of these Shia prisoners have become part of the Zainabiyoun," he said.