QUETTA -- Concerned about Pakistani Shia pilgrims falling victim to Iranian influence and recruitment into Iran's mercenary groups fighting in Iraq and Syria, Pakistani intelligence and security authorities are taking steps to stem the tide.
Between November 25, 2015, and June 2017, about 4,000 Shia pilgrims from Pakistan entered Iran and never came back, according to a Pakistani intelligence report released in early September, said an Islamabad-based defence official.
Thousands of other Pakistani Shia who entered Iran between June and now are under the Pakistani government's scrutiny, he added.
"For the past two years, Shia pilgrims entering Iran from Pakistan via the Taftan border crossing have been under close observation," added the source.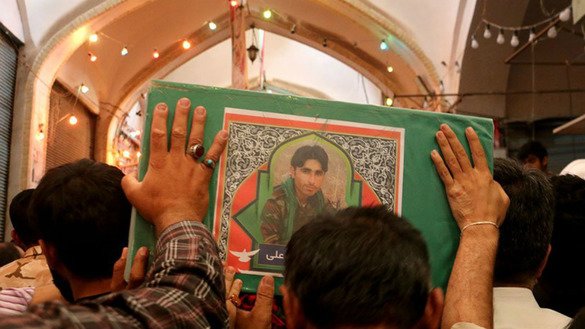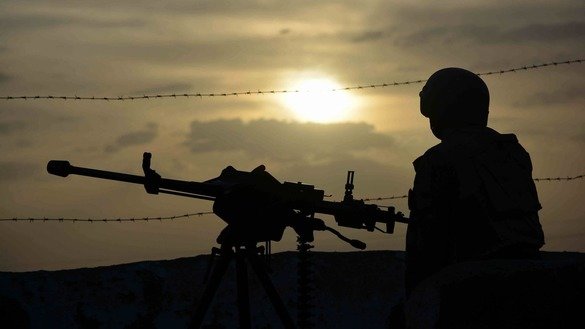 "Our counter-terrorism desk revealed that a large number of Shia pilgrims were staying [in Iran] long after their visa deadlines," he told Pakistan Forward.
The concerns are that Iran's Islamic Revolutionary Guard Corps (IRGC) has been recruiting some of these Pakistanis to fight in Syria as part of the Zainabiyoun Brigade.
"A large number of Pakistani and Afghan Shia Muslims have been recruited in Iran [between February 2016 and August 2017] to fight in Syria in support of President Bashar al-Assad, Hizbullah and Iran-backed Iraqi militias," said the defence official.
"The Foreign and Defence ministries are closely looking into this matter to take the appropriate step against those elements using Pakistani citizens for political gain," he said.
Some of these Pakistanis obtained Iranian visas under the guise of pilgrims, while in reality they are militia members, he said. "Some Shia fighters recruited in Pakistan are using the cover of pilgrims while moving from Quetta to Taftan."
"The intelligence report submitted before federal government also suggested that the movement of Shia pilgrims from Pakistan to Iran needs a strict security and background check," he said. "The report advised that the federal government tackle this issue with Iranian officials through diplomatic channels."
'A vigilant eye' on Iranian meddling
"We are very concerned about our citizens," a senior intelligence official based in Rawalpindi told Pakistan Forward on condition of anonymity. "Those elements engaged in using our citizens abroad for military and political gains will never accomplish their goals."
"The government has directed all law enforcement agencies to keep a vigilant eye on all sectarian elements," he said. "Intelligence officials serving on the counter-terrorism desk have been directed to take strict action against those groups involved in the recruitment of Shia fighters."
Pakistan is highly committed to eliminating terrorism from its soil, he said. "Local and foreign terrorist organisations want to disturb peace for their interests here, but we will never compromise our national peace agenda."
"As per the direction of the federal government, [Pakistani] law enforcement agencies have started a large-scale crackdown on suspected members of the Zainabiyoun Brigade and their hideouts in the country," he said.
The groups involved in sectarian terrorism in Pakistan have been largely eliminated, including the top leadership of Lashkar-e-Jhangvi and Jaish-ul-Islam, he said, adding, "Some banned Sunni militant groups are linked with the Pakistani Taliban."
Iran fueling militancy, sectarianism
"Iran is fueling militancy and trying to legitimise the Syrian conflict as a religious war," Muhammad Nadeem, a Quetta-based security analyst, told Pakistan Forward.
"Iran has been recruiting Shia fighters in Pakistan for the past several years, and the activities of the Zainabiyoun Brigade of Pakistani Shia militias are increasing day by day," he said. "Meeting this challenge is not an easy task; therefore, Pakistan needs to address the issue as a top priority."
"Iran is trying to build a network of Shia fighters across all Muslim countries and [wants to] boost the sectarian divide to export its ideology and create a division between Muslims," he said.
"It has become known that Iran's growing influence is damaging the peace process in the region," he said. "It is astonishing that even when aware of all these atrocities, Muslim countries including Pakistan are still silent over this negative rule of Iran."
"The Iranian proxy engagement in Pakistan is badly affecting [Pakistan's] national security strategy," he said, adding that the Zainabiyoun Brigade is well established, having surfaced in 2013.
Exporting Iranian ideology
"In addition to the recruitment of Shia fighters, the regular stream of propaganda from Radio Tehran is part of the Iranian effort to export its ideology to neighbouring countries," Col. (ret.) Nazakat Hussain, a defence analyst in Islamabad, told Pakistan Forward.
The growing Iranian influence in the region must be stopped by any means, he said.
"Iran has a plan to export its revolution across the Islamic world, and Tehran is of the view that the recruited Shia fighters will protect its policies against its perceived enemies," Hussain said, warning that there could be an economic impact to Iran's meddling.
"The Iranian-supported unrest in Pakistan, Afghanistan and other countries in the region could lead to sabotage and strikes by oil workers, as most of the Middle East energy resources are located in Shia regions," he said.
Recruiting vulnerable Pakistanis
"Attacks on Shia Muslims are increasing both in Pakistan and Afghanistan, and in my judgment, the motive for these attacks could be a reaction to Iranian influence," senior security analyst Maj. (ret.) Muhammad Omar of Islamabad told Pakistan Forward.
"Because of growing violence, the Shia population in Pakistan is very frightened as it is a prime target for those Sunni militant groups largely involved in attacks on Shia Muslims in different parts of the country," he said.
In addition, the Zainabiyoun Brigade is run by Shia clerics who have strong ties with Iran, Omar said, adding, "A large number of Pakistani Shia clerics have studied in various seminaries in Mashhad and Qom, Iran."
"For Iran, the most fertile recruitment areas [in Pakistan] are Parachinar, Gilgit-Baltistan, Quetta, Hyderabad, Swat and some areas of the Kurram tribal region that borders Afghanistan," he said.