ISLAMABAD -- Pakistani law enforcement agencies have intensified security measures after the Tehreek-e-Taliban Pakistan (TTP) announced plans to step up attacks on security forces during the holy month of Ramadan.
In Pakistan, the Muslim holy month of Ramadan started on Sunday (April 3).
Muhammad Khurasani, a TTP spokesman, said the terror group's "spring offensive" would begin on the first day of Ramadan and target security forces and their collaborators.
"The operation will include martyrdom [suicide] operations, ambush attacks, mine operations, counter-attacks, targeted attacks, laser and sniper operations," Khurasani said in a statement on March 30.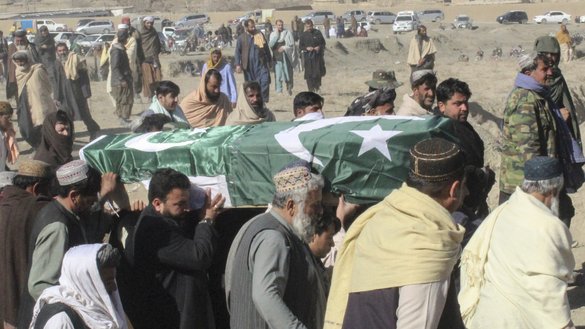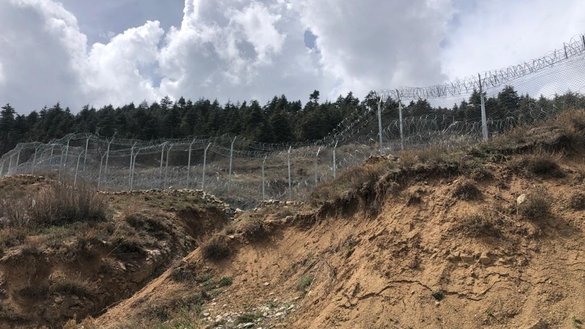 In response, law enforcement agencies across the country have drawn up security plans and bolstered measures for the month of Ramadan to maintain law and order and preempt any kind of terrorist threat.
In Khyber Pakhtunkhwa (KP), where the TTP and the "Islamic State of Iraq and Syria"'s Khorasan branch (ISIS-K) have carried out most of their attacks, district officials have worked to upgrade security, increase patrols and inspect sensitive sites.
Four thousand police personnel have been deployed across the city during Ramadan, said a senior police official based in Peshawar, the capital of KP.
"Police routinely beef up their security during Ramadan, but this time, because of the TTP threat, the country's Interior Ministry has asked police forces in the provinces to take extra precautionary measures to maintain security," the police officer said on the condition of anonymity.
Police will be deployed at the most sensitive places in the city, including mosques and public places, he said.
The police's specialised forces, such as the Ababil Force, City Patrol Force and Special Rider Squad, will patrol in the city during Ramadan, he added.
In March, at least 64 worshippers were killed in a suicide bombing on a Shia mosque in Peshawar. ISIS-K claimed responsibility.
The TTP's vow to carry out terror attacks in the holy month of Ramadan shows that it has nothing to do with Islam, said Mufti Abdul Rasheed, a Karachi-based religious scholar.
"Ramadan is the month of God's hospitality. Muslims are obliged to fast, pray and go for taraweeh prayers," said Rasheed.
"But instead of letting Pakistanis spend the holy month in peace, the TTP announced plans to attack."
Increase in TTP attacks
The TTP has carried out hundreds of attacks on both Pakistani security forces and civilians over the years, including an assault on the Army Public School (APS) in Peshawar in December 2014 that killed more than 145 people, mostly children.
Pakistan, the United States and the United Nations have designated the TTP a terrorist organisation.
The TTP and Islamabad agreed to a truce in November that aroused sharp criticism from victims of terrorism and civil society activists. The TTP declared an end to the cease-fire on December 10.
The group had appeared relatively weakened until late 2020, after a Pakistani military operation launched in 2014 killed its top leaders and pushed those remaining into Afghanistan.
Now it has stepped up its attacks in Pakistan, mainly on military personnel and policemen.
In March, the TTP claimed that it had carried out 39 attacks, all of them in KP. Most were launched from the TTP's sanctuaries in Afghanistan, according to authorities.
In one recent incident, eight security personnel, including an army captain, and seven terrorists were killed in clashes between security forces and the TTP in Tank and South Waziristan, said the Pakistani military on March 30.
Ongoing crackdown
Meanwhile, Pakistani forces have been ramping up operations against the militant group.
On Saturday, Karachi police arrested Sardar Khan, a suspected TTP militant, during a raid on a hideout and recovered explosives from his possession.
Khan, who joined the TTP in 2013, was among militants who were lying low in the city and was involved in attacks on a non-governmental organisation's office in Dera Ghazi Khan district, Punjab province, and on a paramilitary force in Tank district, said police.
On March 30, Islamabad police arrested four accused TTP militants who were trying to target political gatherings in the capital.
Police said they recovered explosives, detonators, ball bearings and iron nails from the suspects.
Earlier on March 19, Punjab's Counter Terrorism Department (CTD) arrested five suspected terrorists belonging to TTP and al-Qaeda in the Indian Subcontinent (AQIS) from various parts of the province and recovered explosive material, hand grenades and detonators from their possession.
"The arrested militants were planning to attack law enforcement personnel and government buildings," the CTD said in a statement.