Emboldened by a common threat -- countries with increasingly Western-style democracies on their borders -- Russia's Vladimir Putin and China's Xi Jinping last week vowed to stick together in a "new era" of global political and military order.
The two autocrats met Friday (February 4) on the opening day of the Beijing Winter Olympics, unveiling a sweeping long-term agreement that analysts say challenges the United States as a global power, the NATO alliance and liberal democracy as a whole.
"Friendship between the two states has no limits," they said in a joint statement released after the meeting. "There are no 'forbidden' areas of co-operation."
Putin and Xi pledged to co-operate in a host of areas including space, artificial intelligence, climate change and control of the internet.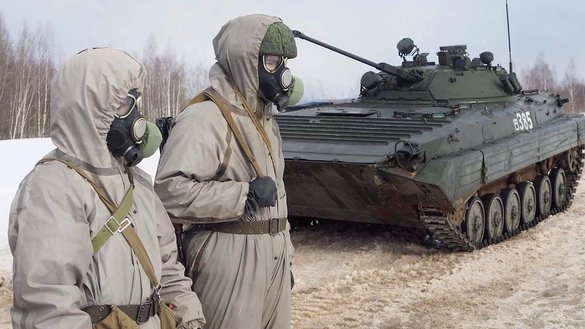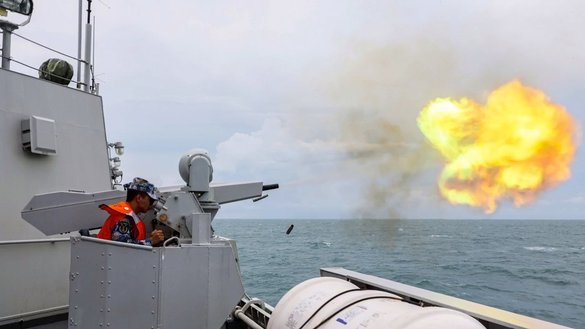 They also said there is "no one-size-fits-all" type of democracy -- a convenient assertion for Moscow and Beijing who are fighting democratic movements within their realm of influence.
"Russia and China stand against attempts by external forces to undermine security and stability in their common adjacent regions, intend to counter interference by outside forces in the internal affairs of sovereign countries under any pretext, oppose colour revolutions, and will increase co-operation," the statement said.
"The parties oppose the further expansion of NATO and call on the North Atlantic Alliance to abandon the ideological approaches of the Cold War era," the document read, urging respect for the "sovereignty, security and interests of other countries".
Making the world safe for authoritarianism
"The two leaders are announcing their determination to stand together and to stand against the US and the West -- ready to withstand sanctions and contest American global leadership," Daniel Russel, vice president for international security and diplomacy at the Asia Society Policy Institute (ASPI), told Reuters.
Robert Daly, director of the Kissinger Institute on China and the United States at the Wilson Centre in Washington, DC, agreed.
"This is a pledge to stand shoulder to shoulder against America and the West, ideologically as well as militarily," he told The New Yorker.
He noted the strategic timing of the agreement, as tensions rise along Russia's borders with former Soviet states, including Ukraine, and China's increasing military aggression towards Taiwan.
Democratic and self-ruled Taiwan lives under the constant threat of invasion by authoritarian China, which views the island as its own territory and has vowed to seize it one day -- by force if necessary.
Taiwan has had its own government since 1949.
Appearing publicly as the Olympics opened, Putin and Xi showed an "enhanced commitment to make the world safe for authoritarianism, in particular in former socialist countries", said Steve Tsang, a political scientist at the SOAS University of London.
No 'alliance'
For Xi, taking a public stand on Ukraine demonstrates "his shared interest with Putin to challenge the US-dominated world order", Tsang told AFP.
Russia, in turn, reaffirmed its support for Beijing's "One China" policy -- opposing "any forms of independence" in regards to Taiwan -- and supported Beijing's ruthless crackdown on Hong Kong's pro-democracy movement over the past two years.
Putin described the broader strategic partnership with China as "unprecedented" and "dignified", while Xi said their joint agreement would have "far-reaching influence on China, Russia and the world".
Official Chinese media outlets have been playing up the frequent encounters between Xi and Putin since Russia's 2014 annexation of Crimea from Ukraine, which saw the Russian leader largely blacklisted by the West.
China's Global Times noted recently that "besides the official meetings, the two also shared some close moments like enjoying vodka, caviar and Russian ice cream and celebrating each other's birthdays".
The enhanced relationship between Russia and China still falls short of an "alliance", said Anton Barbashin, an analyst at the Riddle think-tank in Glasgow, Scotland.
"But we are definitely going to see more co-ordinated action in international relations, maybe simultaneous campaigns in Europe and Asia, as well as deepening economic ties between Moscow and Beijing," he told AFP.
One concern in trying to form such a partnership is the vast economic disparity between China and Russia. In 2020, China's GDP was almost 10 times larger than Russia's, according to the World Bank -- more than $14.7 trillion compared to less than $1.5 trillion.
Opportunity costs
Xi's support for Russia in Putin's showdown with the West over Ukraine marks a turning point.
Russia has amassed 100,000 troops on the borders of Ukraine, and Western countries have vowed to impose devastating sanctions on Moscow if it attacks.
Putin's meeting with Xi came after the United States said it had evidence of a plan by Moscow to film a fake Ukrainian attack on Russians to justify an attack on its neighbour.
Putin is using the threat to invade Ukraine to demand a halt to NATO expansion, and now has Beijing's explicit support in the showdown.
Moscow did not have Beijing's support for Russia's war in Georgia in 2008, its invasion of Ukraine in 2014 or its annexation of Crimea.
Nearly eight years of fighting between Kyiv and the pro-Moscow separatist fighters has cost more than 13,000 lives.
This time, however, the payoff for China could be in its own backyard: More US troops focussing on Ukraine and other Eastern European nations means less military weight to compete with Beijing in the Pacific.
The US response to Moscow on any Ukraine invasion, for example, could weigh heavily on any Chinese move to take control of Taiwan, whose independence Washington has signalled it would defend.
Leaning towards the West
For its part, Kyiv has thanked its Western allies for their support amid increasing Russian aggression.
"Since 2014, we have seen many insidious actions by the Russian Federation; we have seen that they stop at nothing when they try to fabricate and blame Ukraine," Ukrainian Foreign Minister Dmytro Kuleba said Friday in response to US intelligence reports on Russia's "false flag" operations.
Kuleba said the alleged plan was no "surprise".
"It is very important that any plans, any intentions of Russia are brought to light and we manage to wreck them," he said.
Washington's claim came on the back of visits from European leaders to shore up support for Kyiv, including from British Prime Minister Boris Johnson and Turkish President Recep Tayyip Erdogan.
Kuleba welcomed the displays of support, saying they had prevented Russia from "further aggravating the security situation".
In the face of Chinese aggression, Taiwan also expressed gratitude for the West's political and military support.
On Tuesday, Taipei thanked the United States for selling up to $100 million worth of equipment and services to support its air and missile defence systems.
The deal is expected to take effect sometime in March, according to the Taiwanese Defence Ministry.
The US Defence Security Co-operation Agency said the deal covers engineering support and maintenance of air defence systems and will "ensure readiness for air operations".
"The recipient will use this capability as a deterrent to regional threats and to strengthen homeland defence," it said.
Beijing has significantly increased incursions into Taiwan's air defence identification zone in recent months, with the final quarter of 2021 seeing a massive spike.
Last year, Taiwan recorded 969 incursions by Chinese warplanes, according to a database compiled by AFP -- more than double the roughly 380 carried out in 2020.
The new year appears to be following the same trend: Taiwan's Defence Ministry recorded 52 warplanes entering the zone over two days in January, a large uptick over a short period.
"This is the second arms sale to Taiwan since [US] President Joe Biden took office and the first time this year," Taiwan's presidential spokesman Xavier Chang said in a statement Tuesday.
"It ... reflects the rock-solid partnership between Taiwan and the US."