ISLAMABAD -- Pakistan has banned the new head of the "Islamic State of Iraq and Syria" (ISIS) from entering the country and plans to confiscate his assets as the government continues to beef up its counter-terrorism efforts.
Pakistani authorities on Monday (May 25) banned Amir Muhammad Sa'id Abdal-Rahman al-Mawla and directed intelligence and financial institutions to seize his properties and investments, according to a Foreign Ministry official in Islamabad who requested anonymity because he is not authorised to speak to the media.
Al-Mawla succeeded former ISIS leader Abu Bakr al-Baghdadi following his death at the hands of US forces in Syria last October.
"The decision is based on the following the lead of the United Nations Security Council (UNSC) whose ISIS and al-Qaeda sanction committee had added al-Mawla to its sanction list on May 21," said the official.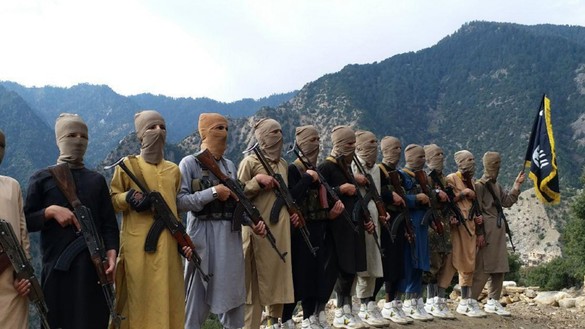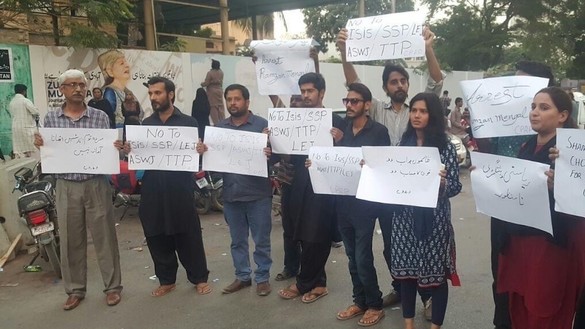 The Pakistani government has issued a list of al-Mawla's 13 aliases, including Al-Haj Abdullah Qardash, Abdul Amir Muhammad Sa'id Salbi, Abu Muslim al-Turkmani and Ustadz Ahmad, to is agencies that handle terrorism cases.
The British newspaper The Guardian earlier in 2020 gave his name as Amir Mohammed Abdul Rahman al-Mawli al-Salbi.
The US State Department designated al-Mawla a global terrorist on March 7.
"Al-Mawla was active in ISIS's predecessor organisation, al-Qaeda in Iraq, and steadily rose through the ranks of ISIS to become deputy amir," the State Department said on its website.
The militant helped drive and attempt to justify the abduction, slaughter and trafficking of Yazidi, Christian and other religious minorities in northwest Iraq and oversaw the group's global operations, it said.
Joining the global fight
Following the lead of the UNSC, Pakistan added three of ISIS's global affiliates to its terrorism watchlist in March. The organisations include Jamaah Ansharut Daulah, an Indonesia-based terror outfit, ISIS-Libya and ISIS-Yemen.
As part of its global counter-terrorism efforts, Pakistan has banned 76 terror outfits since 2001, according to the National Counter Terrorism Authority, a governmental counter-terrorism body.
Among the 76 proscribed outfits, some of them are trans-national terror organisations, such as al-Qaeda and ISIS.
In 2003, Pakistan banned al-Qaeda, founded by Osama bin Laden, who was killed in 2011 by US Navy SEALS at a compound in Abbottabad.
In 2013, Pakistan included two Central Asian militant groups -- the Islamic Movement of Uzbekistan and the Islamic Jihad Union -- to its list of proscribed outfits. The same year, Islamabad banned the East Turkestan Islamic Movement, a China-based militant outfit linked with al-Qaeda.
Pakistan banned ISIS in August 2015.
Pakistan became an active part of global anti-terror efforts after the September 11, 2001, terrorist attacks in the United States.
"Pakistan's recent actions to ban the entry of ISIS's new chief and the terror outfit's three affiliates are part of the global efforts," said Abdul Hadi, a Karachi-based peace activist who manages anti-extremism projects in the city.
"It will not only further weaken the already fragmented ISIS globally, but it will help law enforcement agencies in Pakistan in their crackdown on the Khorasan branch of ISIS [ISIS-K], a local chapter of the militant outfit for Pakistan and Afghanistan," he said.
ISIS weakened in Pakistan
ISIS-K has suffered from security operations against the militant outfit across the country.
Since its official formation in January 2015, ISIS-K has conducted devastating attacks in Pakistan and Afghanistan.
However, ISIS has lost momentum in both countries after its territorial defeat in the Middle East and the death of al-Baghdadi last year, say analysts.
An anti-terrorism court in Karachi May 18 sentenced two ISIS-K militants to death for masterminding a 2017 suicide bombing at a shrine in Sehwan, Sindh Province, that killed over 70 devotees.
On May 16, Punjab Police Counter Terrorism Department (CTD) personnel killed four ISIS-K militants in a shootout in Bahawalpur District following intelligence reports of their presence.
"They [ISIS-K militants] were planning to attack some sensitive places in Bahawalpur," said a spokesman for the Punjab CTD. Police have been conducting raids to arrest three accomplices of the killed militants who escaped, he said.
Last December, the Punjab CTD arrested two suspected ISIS-K militants in Muzaffargarh District during an intelligence-based operation.