KARACHI -- Pakistan's law enforcement agencies have intensified a crackdown on Shia militant groups that have been accused of both fueling sectarian violence in Pakistan and sending youth to fight abroad.
On February 11, Karachi Police's Counter Terrorism Department (CTD) arrested two suspects during an intelligence operation near Siemens Chowrangi.
One of the suspects -- Syed Kamran Haider Zaidi, alias Kami -- was associated with the Zainabiyoun Brigade, a militia made up of Pakistanis sent to fight in Syria in support of President Bashar al-Assad's regime.
Zaidi, a member of the group, had fought alongside al-Assad's forces before returning to Pakistan, said Israr Awan, a senior Karachi Police counter-terrorism official.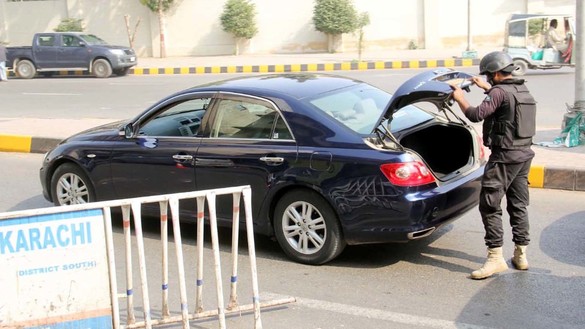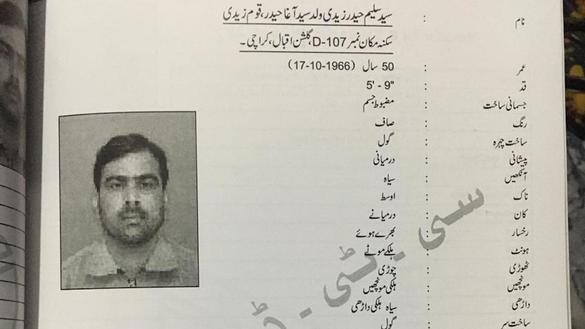 The other suspect -- Syed Ali Raza, alias Bobby -- was associated with Sipah-e-Muhammad Pakistan (SMP), a proscribed Shia militant group, according to Awan.
Both suspects admitted receiving training in Parachinar, Kurram tribal district, Khyber Pakhtunkhwa, by militants and being involved in various sectarian killings in Karachi, he said.
Several of their comrades are still fighting in Syria, they told police.
Meanwhile, on February 10, the CTD arrested Saleem Haider Zaidi (aliases Saleem Bhai, Rehman and Rajab) in an intelligence-based raid conducted on University Road in Karachi.
Zaidi, another suspected SMP militant, was listed in the Red Book, which contains the names, photos and details of most-wanted militant suspects. He was allegedly involved in several high-profile murders, including the assassination of religious scholar Mufti Nizamuddin Shamzai in Karachi in 2004, Awan said.
Security personnel recovered hand grenades and a ledger from his possession.
The Zainabiyoun Brigade
In the past, the Zainabiyoun Brigade has recruited hundreds of fighters from Pakistan.
Pakistan's intelligence agencies have raised concerns over Shia pilgrims falling victim to Iranian influence and recruitment into Tehran-backed mercenary groups fighting in Iraq and Syria.
Dozens of Shia youth have been arrested in connection with alleged involvement with the organisation, media reports suggest.
The primary recruiters, financers and handlers for the Pakistani fighters in Syria are Iran's Islamic Revolutionary Guard Corps (IRGC) and its Quds Force.
To recruit Afghan Shia fighters for the Syrian war, Tehran has formed the Fatemiyoun Division, offering them salaries to join al-Assad's forces.
The US Treasury Department in January 2019 announced sanctions against the Zainabiyoun Brigade and Fatemiyoun Division as part of efforts to "shut down the illicit networks the [Iranian] regime uses to export terrorism and unrest across the globe".
Such Shia militant groups are backed by Tehran in a bid to extend its influence in the region, according to Pakistani law enforcement agencies.
With support and funding from Tehran, SMP first came to light in the early 1990s, when sectarian conflict was at its peak in Pakistan. Since then, SMP has been involved in sectarian attacks on religious scholars and professionals.
In December 2018, Pakistani authorities on an earlier request by Saudi Arabia reopened two cases involving attacks in 2011 on Saudi diplomats in Karachi linked to SMP.
Pakistani officials have linked SMP to the May 2011 killing of Hassan al-Qahtani, an employee at the Saudi consulate in Karachi, and a grenade attack on the consulate just days earlier. The group's objective was to stoke tensions between the nation's Sunni and Shia communities and between Saudi Arabia and Pakistan, said the officials.