ISLAMABAD -- Pakistani authorities have banned a little-known Shia militant group that has been accused of both fueling sectarian violence in Pakistan and sending youth to fight abroad.
Pakistan's Interior Ministry on Wednesday (August 19) banned the Khatam-ul-Ambia (KuA), a Shia outfit, for its involvement in terror activities.
The National Counter Terrorism Authority (NACTA), the country's key counter-terrorism body, added KuA's name to its list of proscribed organisations after the ministry issued the notification.
Members of Ansar ul-Hussain (AuH), a Shia militant outfit banned by the Interior Ministry in December 2016, began operating under the KuA in an attempt to escape law enforcement agencies, according to NACTA officials.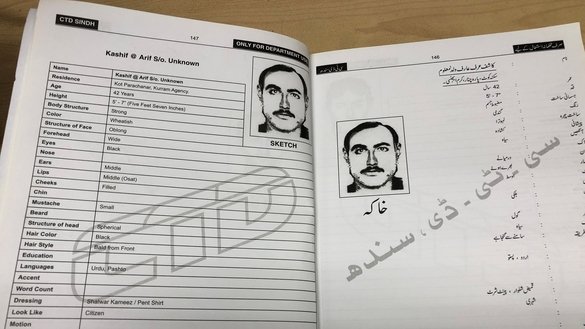 The AuH operated in Kurram under the guise of a welfare organisation that supplied youth volunteers to protect a Shia procession during the Islamic months of Muharram.
"But in late 2016, the government imposed a ban on the AuH after law enforcement detected that the group had been sending Shia youth to Syria to fight along with Iranian-backed fighters supporting government forces," said a NACTA official on the condition of anonymity.
The KuA mainly operates in the Kurram, Kohat and Hangu districts of Khyber Pakhtunkhwa. Authorities suspect they are recruiting locals who to to Syria through Iran to take part in the insurgency in Syria, the official said.
The banning of the KuA may be linked with the recent rise in violence in Kurram, a tribal district bordering Afghanistan that has been a flashpoint of sectarian militancy, said local observers.
Since May, three bombings have occurred in Kurram.
In the most recent incident, at least 17 people were wounded when a bomb on July 16 ripped through a busy market in Parachinar, the headquarters of Kurram, daily Dawn reported.
Little-known Shia outfits, such as KuA, Sipah-e-Muhammad Pakistan (SMP) and the Mehdi Force, as well as members of banned Sunni terror groups such as Lashkar-e-Jhangvi (LeJ) and the Tehreek-e-Taliban Pakistan (TTP), have been involved in fuelling violence in recent months in Kurram, say local peace activists.
"But local residents and tribal elders are spoiling their nefarious plans by convening jirgas to promote inter-sect harmony," said Zulqarnain Turi, a peace activist in the Kurram tribal district.
A group of community elders and political and religious leaders jointly organised gatherings in Kurram in May to ask authorities to resolve land disputes that were becoming a sectarian problem, said Turi.
Crackdown on Shia groups
Pakistan's intelligence agencies have raised concerns over Shia youth falling victim to Iranian influence and recruitment into Tehran-backed mercenary groups fighting in Iraq and Syria.
For the past several months, Pakistan's law enforcement agencies have intensified a crackdown on Shia militant groups that have been accused of inciting sectarian violence in Pakistan and luring recruits to fight for Syrian President Bashar al-Assad's regime.
The primary recruiters, financiers and handlers for the Pakistani fighters in Syria are Iran's Islamic Revolutionary Guard Corps (IRGC) and its Quds Force.
Pakistani authorities have arrested dozens of Shia youth in connection with alleged involvement with the organisations, according to media reports.
In February, Karachi Police's Counter Terrorism Department (CTD) arrested two suspects during an intelligence operation near Siemens Chowrangi.
One of the suspects -- Syed Kamran Haider Zaidi, alias Kami -- was associated with the Zainabiyoun Brigade, a militia made up of Pakistanis sent to fight in Syria in support of al-Assad's regime.
Zaidi, a member of the group, had fought alongside al-Assad's forces before returning to Pakistan, said Israr Awan, a senior Karachi Police counter-terrorism official.
The other suspect -- Syed Ali Raza, alias Bobby -- was associated with SMP, according to Awan.
Both suspects admitted receiving training in Parachinar, Kurram, from militants, as well as being involved in various sectarian killings in Karachi.