TEHRAN -- The newly appointed commander of the Iranian Islamic Revolutionary Guard Corps Quds Force (IRGC-QF), Brig. Gen. Esmail Qaani, will struggle to fill the shoes of his predecessor, analysts say.
A US drone strike killed Maj. Gen. Qasem Soleimani January 3 in Baghdad. As the leader of the IRGC-QF, he was widely perceived to be the most powerful man in Iran after Supreme Leader Ali Khamenei.
Qaani, who was appointed by Khamenei immediately after Soleimani's death, is expected to provide continuity rather than change. But he does not have -- and is not likely to achieve -- Soleimani's status inside or outside Iran, analysts say.
Soleimani was an extraordinary figure in that he answered to no one except Khamenei, military and strategy analyst Hatem al-Falahi said.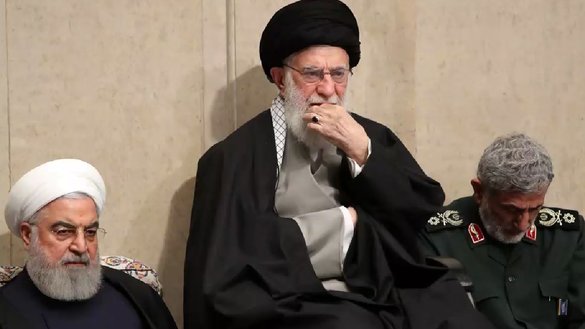 He was seen as very powerful by virtue of his close and trusted relationship with the supreme leader, and was able to parlay this influence into building a vast network in the region of pro-Tehran agents who followed his orders, he said.
Soleimani's death "caused much confusion, particularly with regard to the relationship and management of the Iran-affiliated militias", al-Falahi said.
The Quds Force specialises in foreign missions, providing training, funding and weapons to extremist groups.
In its quest to expand its regional influence and establish dominance, the Quds Force has been recruiting Afghan, Pakistani, Iraqi and Yemeni youth to fight for its interests in Syria.
Qaani has to "fill the gap that was left by his predecessor and figure out how to keep the regime intact in the face of popular opposition to its influence in Iraq, Lebanon and Syria", al-Falahi said.
He also has to figure out how to maintain a firm grip on the militias, al-Falahi added, noting that Qaani's ability to unite the militias is questionable.
Regime faces public anger
As economic conditions deteriorate inside Iran, as a result of poor governance and sanctions, the Iranian people are facing rapidly worsening conditions.
But protests against these conditions have been met with brutal suppression that has served only to increase resentment against the regime, al-Falahi said.
Faced with increasing public anger, the regime's leaders -- including Qaani -- have been maintaining a hostile tone towards the West, said Issam al-Fayli, who teaches politics at al-Mustansiriya University in Baghdad.
They do so in hopes that constant references to Soleimani's assassination will distract Iranians from their problems and will buy the regime time to avoid "a downward spiral", he said.
While Iranian leaders might prefer to avoid escalation with the international community at this difficult time, al-Fayli said, Tehran's relationship with its external agents is still on the same track that Soleimani followed.
Qaani, known for upholding the regime's ideology for decades, is now trying to fulfil Soleimani's mission, al-Fayli said.
Militias pressured into loyalty
Qaani and Iraqi militiaman-turned-cleric Muqtada al-Sadr met in Qom on January 13 with the most senior leaders of Iran-backed Iraqi militias, with the goal of forming a "resistance council" against the foreign presence in the region.
Iran's leaders, and specifically Qaani, intended for this "reconciliatory" meeting to signal that the Iranian regime is "still influential and in control of the [loyal] armed factions", al-Fayli said.
These factions, all of which are facing similar pressure amid the recent regional escalation, were quick to respond to Qaani in what was effectively the first test of his ability to follow through with the mission that Soleimani started, he said.
These are the agents Tehran is using in the fight to defend its existence according to its ideological and political prism, said Iraqi political analyst Khattab al-Azzawi.
It is clear these factions have shouldered the burden of this responsibility and made the decision to remain under Iran's auspices, he said, as the demise of any side means the demise of all.
"Like his predecessor, Qaani is a hardliner who rejects the idea of surrender and sacrificing gains or making concessions," al-Azzawi said.
Under investigation in Afghanistan
Qaani purportedly oversaw Quds Force operations in Afghanistan and Pakistan when Soleimani was leader of the overall group, according to media reports.
But his role in Afghanistan, in particular, is under investigation.
The Afghan Foreign Ministry said in early January that it is looking into Qaani's visit to a hospital being built with Iranian funds in Bamiyan Province in 2018.
An Iranian delegation came from Kabul in June 2018 to visit the hospital and Qaani introduced himself as the deputy ambassador of Iran in Kabul, Bamiyan Governor Mohammad Tahir Zahir said January 7.
Qaani's actions during his 2018 visit are under investigation, said acting Foreign Minister Idress Zaman at a news conference January 9.
"Esmail Qaani was never a deputy ambassador of Iran in Kabul, and we are investigating this issue to find out when and how this visit took place and for what purpose," Zaman said.
"For anyone who travels to a country with fraudulent documents, it is apparent that they have evil and destructive intentions, and introducing a military commander as a deputy ambassador or a diplomat shows Iran's destructive goals," said Akbar Jan Polad, a political affairs analyst in Kabul.
"Qaani was the architect and leader of the Fatemiyoun Division at the time," he said. "His visit to Bamiyan might have been arranged for recruiting Fatemiyoun fighters and building relationships with them."
The Fatemiyoun Division is a militant group made up of Afghan nationals originally recruited by the IRGC to fight in Syria for President Bashar al-Assad's regime.