KARACHI -- The recent arrest of an accused militant linked to a Tehran-backed terror outfit in Karachi is the latest evidence that Iran is continuing its subversive activities in Pakistan.
The Counter Terrorism Department (CTD) of Karachi Police on August 5 announced the arrest of Syed Ali Raza Naqvi, an alleged member of Sipah-e-Muhammad Pakistan (SMP), in the Aisha Manzil neighbourhood.
The SMP is a Shia terror outfit that has received support and funds from the Iranian regime.
Naqvi has been involved in killing religious scholars and members of rival Sunni sects in Karachi for the past three decades, according to Israr Awan, a CTD officer.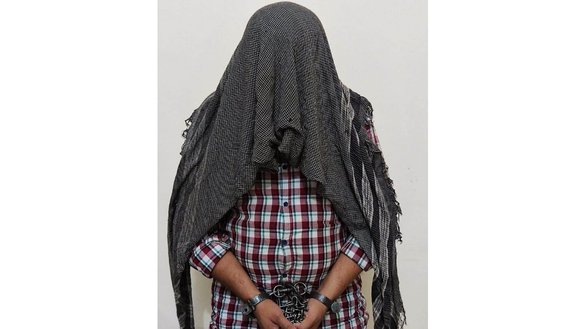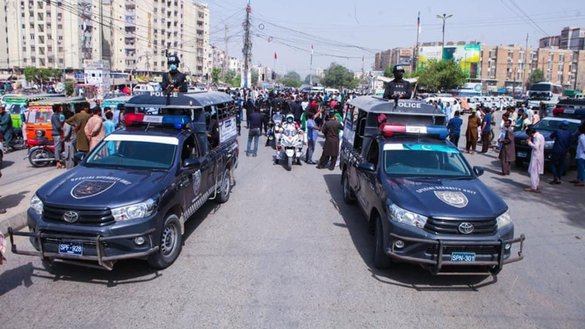 In one attack in February 1995, Naqvi and his fellow terrorists opened fire on men attending evening prayers at the Babul Islam Mosque in the Khwaja Ajmer Nagri area of Karachi, killing nine and wounding more than a dozen, he said.
"The arrested militant is associated with the proscribed SMP and had been in contact with fighters of the Zainabiyoun Brigade, a militia made up of Pakistanis sent to fight in Syria in support of al-Assad's regime," Awan said.
The US Treasury Department in January announced sanctions against the Zainabiyoun Brigade as part of efforts to "shut down the illicit networks the [Iranian] regime uses to export terrorism and unrest across the globe".
Naqvi has a history of visiting several countries including Iran, Iraq and Syria, Awan added.
Tehran-sponsored terrorism
The latest arrest comes as Pakistani authorities ramp up operations against militant groups as part of an effort to stave off potential security threats stemming from the withdrawal of foreign forces from neighbouring Afghanistan.
The crackdown has ensnared members both of Sunni militant groups -- such as Tehreek-e-Taliban Pakistan (TTP), al-Qaeda and the "Islamic State of Iraq and Syria" (ISIS) -- and of Shia ones such as the SMP and Zainabiyoun Brigade.
Such Shia militant groups receive Tehran's backing as part of an effort to extend Iranian influence in the region, according to Pakistani law enforcement.
The CTD in June published the latest edition of its Red Book, a listing of wanted terrorist and militant suspects, naming 24 SMP members and four militants of the Zainabiyoun Brigade.
In late January, Karachi's CTD arrested Abbas Jafri, a "most-wanted" accused Zainabiyoun Brigade militant, during a raid.
Jafri, in addition to carrying out reconnaissance for terrorist activities in Karachi, was allegedly involved in recruiting Shia youth and sending them abroad to fight in wars directed by Iran's Islamic Revolutionary Guard Corps (IRGC), say police.
Earlier in December, the CTD announced it had arrested two other accused members of the Zainabiyoun Brigade in Karachi in connection with a string of killings over the past six years.
In August 2020, the Pakistani government banned Khatam-ul-Ambia (KuA), a little-known Shia outfit accused of both fuelling sectarian violence in Pakistan and sending youth to fight abroad.
Iran-Taliban alliance
In neighbouring Afghanistan, Iran is expected to ramp up its interference with the withdrawal of foreign troops and surge in Taliban violence.
The Iranian regime provided the Taliban with extensive military support that enabled it to seize control of three districts bordering Iran in June, according to Afghan lawmakers.
In return, the Taliban are helping Tehran kill members of Iranian militant group Jaish al-Adl in the territory they control in Afghanistan.
Jaish al-Adl, formed in 2012, is a Sunni outfit that has claimed responsibility for bombings and abductions of elite Iranian troops in the southern province of Sistan and Baluchestan. The group says it is battling Iranian discrimination against Sunni Muslims and ethnic Baluchis.
The United States in July 2019 proscribed Jaish al-Adl as a terrorist group.
Last week, the Taliban killed five members of the group, including the brother of key leader Haji Zahid Narozai, "in the area of Helmand province in Afghanistan bordering Pakistan and Iran", a Jaish al-Adl leader told Pakistan Forward.
A team of Jaish al-Adl members, led by Umair Narozai, was headed to a border town in Afghanistan on August 6 to negotiate with local Taliban leaders the release of two members of the group whom the Taliban had arrested earlier.
But just before they reached their destination, the Taliban opened fire on them killing five members, including Umair, the Jaish al-Adl leader said.
"The Taliban have been killing Jaish al-Adl members just to appease Tehran after their recent co-operation in gaining territory in Afghanistan," he said.