PESHAWAR -- Pakistan's Civil Aviation Authority (CAA) has installed a full-body scanner at Bacha Khan International Airport in Peshawar to help detect smuggling and the illicit flow of money.
The scanner is designed to sweep passengers who are suspected of carrying contraband items, including currency hidden beneath clothes, according to a January 4 statement issued by CAA.
"It will help curb any attempt at money laundering through the airport," the statement noted.
This scanner is separate from metal detectors, which all passengers have to go through.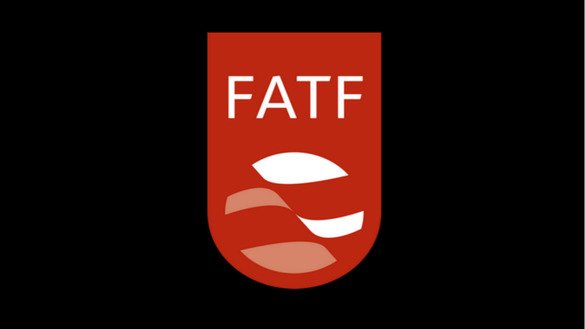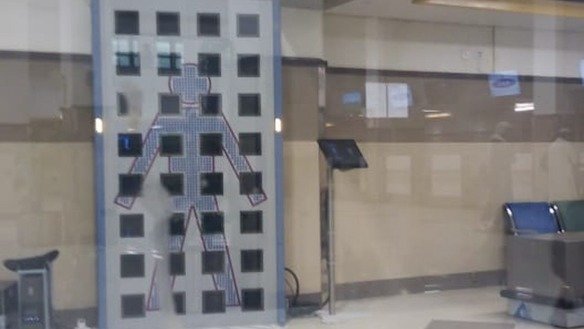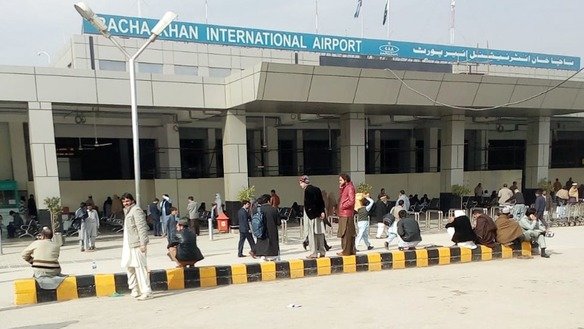 The airport and the currency market in Peshawar's Chowk Yadgar have come under scrutiny as a vector of money laundering via the traditional hawala and hundi system.
The scanner "is not harmful and is quite different from body X-ray machines as earlier objections were raised by experts regarding the use of X-ray machines," the statement read.
Curbing illegal money
The move at Bacha Khan International Airport is part of the Pakistani government's efforts to comply with the standards identified by the Financial Action Task Force (FATF), a global terrorism financing watchdog that placed Pakistan on its grey list in June.
Such scanning and surveillance will help curb money laundering and illegal money transactions carried out by individuals working with corrupt officials, who often collude and provide safe passage to criminals, say specialists.
On December 10, for instance, customs officials arrested Mohammad Dawood, a passenger at Bacha Khan International Airport, and recovered €200,000 (Rs. 31 million) from his bag that he had planned to transport to Dubai, the United Arab Emirates, say authorities.
A probe later found that some Federal Investigation Agency (FIA) officers had helped the suspect avoid searches and reach the aircraft, they added.
Cultural sensitivities, such as reluctance to subject female passengers to body searches, have always been exploited by criminals determined to smuggle contraband and money, said Qamar Naseem, CEO of Blue Veins, a civil society organisation in Peshawar.
The newly installed money scanning device will help to foil criminal and terrorist efforts to launder money using female traffickers, he noted.
The "new detector at the airport will also help save time as instead of searching long queues of passengers, scanning the suspect through machines will help identify and nab the culprits", said Naseem.
To address the concerns raised by FATF, Prime Minister Imran Khan has ordered the establishment of an inter-ministerial team to handle matters related to money laundering and illicit finance. Finance Minister Asad Umar and State Minister for Interior Shehryar Khan Afridi are leading a six-member ministerial committee that also includes Foreign Minister Shah Mahmood Qureshi, Defence Minister Pervez Khattak, Minister for Law Dr. Farogh Naseem and Advisor to the Prime Minister for Commerce Abdul Razak Dawood.
The government's anti-laundering policy, which Khan himself is overseeing, is being carried out in co-ordination with the Pakistani army to show that the country's civilian and military leaders are serious about tackling the matter.
A wise move
"It's a wise decision," said Dr. Syed Hussain Shaheed Soherwordi, chairman of the Peace and Conflict Studies Department at the University of Peshawar, referring to the scanners. "These and many other measures are for Pakistan to conform with [FATF] standards, which will help our country move out from the grey list."
"It will also help boost Pakistan's economy, which is in turmoil due to illegal money transactions and exchanges, as presently, top politicians such as Mian Muhammad Nawaz Sharif and Asif Ali Zardari and their families are facing legal cases and convictions for alleged money laundering," he told Pakistan Forward.
"The scanning is good, but other measures to crack down on the hawala and hundi business will neutralise the launderers as many criminals and terrorist organisations are using these channels," Soherwordi said.
"Huge sums of money in handbags and pockets are detrimental to the country's economy," Brig. (ret.) Mehmood Shah, a Peshawar-based senior security analyst, told Pakistan Forward.
Illegal money transactions have destroyed Pakistan's economy, Shah continued. "This economic terrorism needs to be curbed."
"Body scanners at airports will undoubtedly help, but the provinces bordering Afghanistan -- both Khyber Pakhtunkhwa and Balochistan -- need more stringent measures in order to stop the money flow to terrorist organisations," he said.