ISLAMABAD -- Pakistan must more thoroughly implement measures recommended by the Financial Action Task Force (FATF) to avoid being placed on the global anti-corruption body's blacklist for money laundering and terror financing, say analysts.
The FATF on October 18 warned that Pakistan could join a blacklist of nations unless it changes course within four months, AFP reported.
"Despite a high-level commitment by Pakistan to fix these weaknesses, Pakistan has not made enough progress," said Xiangmin Liu, president of the FATF, adding that Pakistan might be placed on the blacklist by February 2020.
Pakistan has been on the FATF's so-called grey list since 2018, when it agreed to an "action list" of 27 measures to curb illicit money transfers used by terror groups operating in the country.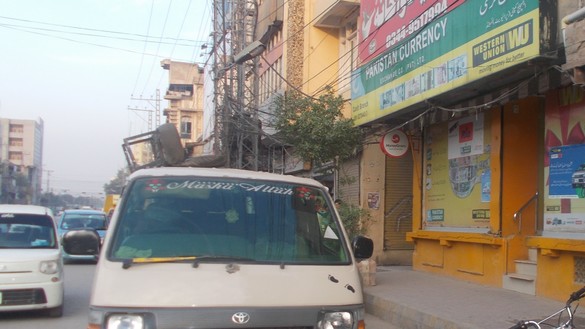 Pakistani officials publicly committed to the implementation of the FATF's action list.
"Basically, all government institutions are on the same page on this issue. We will take the decisions that we need to fight money laundering and terrorist financing," Abdul Hafeez Shaikh, financial adviser to Prime Minister Imran Khan, told journalists October 21 in Washington, Dawn reported.
Prime Minister Khan had set up a 12-member FATF Co-ordination Committee to work on the agency's requirements through December 1.
More than 700 suspected terror financing cases, launched in the last six months, are near adjudication as part of the FATF's action plan, said Federal Minis­ter for Economic Affairs Hammad Azhar at a news conference October 22 in Islamabad.
He set June 2020 as a target for compliance with all 27 measures on the action list, Dawn reported.
Pakistan's position on terror and money laundering risks has been upgraded, Hammad said, adding that the government has established inter-agency co-ordination and that a risk-based supervisory framework was in place.
A risk-based investigation strategy is ready for law enforcement agencies, he added.
"Now it is time for the implementation of all these measures," he said.
Improving co-ordination
Pakistan's law enforcement agencies rarely make money laundering and terror financing convictions, according to Noor Alam Khan, a Peshawar-based legal specialist.
Statistics from the past five years show that the Anti-Narcotics Force (ANF), Federal Investigation Agency (FIA), Federal Bureau of Revenue (FBR) and National Accountability Bureau (NAB) were able to ensure only one conviction for money laundering, Khan said.
Meanwhile, only 58 of the 228 terror financing cases launched in the past five years resulted in convictions.
Law enforcement agencies cannot differentiate between a terrorist act and terrorism financing and make little effort to investigate the funding of terrorist acts across provincial borders, according to the FATF's assessment of Pakistan as of October 2018.
In 2018, the Punjab Counter Terrorism Department (CTD) requested a transaction analysis from the Financial Monitoring Unit (FMU) of the State Bank of Pakistan 26 times. The Sindh CTD made one request and KP and Balochistan both zero.
Of the suspicious transaction reports analysed by the FMU, only 5.5% were passed on to the relevant authorities as related to terrorism or terrorism financing. In comparison, 23% were suspected of being related to tax evasion and 9.5% to corruption, the FATF report said.
"The conviction rate can be improved through scientific methods of investigations alongside continuous training of staff at the provincial and federal levels to co-ordinate making arrests on the basis of proof against individuals and organisations," he said.
Pakistan is employing outdated methods of prosecution that will not secure more convictions, Khan added.
Pakistan requires co-ordination among law enforcement and intelligence agencies to overcome the major obstacles blocking the elimination of terror financing, said Murad Khan, a former police officer in Peshawar.
"Two decades of terrorism is evidence that the issue is deep-rooted and that co-ordination between the federation and provinces can make a difference," he said.
"It is the most opportune time to take on extremists, who are on the run after military campaigns in the erstwhile tribal areas," he added.