PESHAWAR -- Pakistan has launched a crackdown on illegal money exchanges, done mostly through the hawala or hundi system, in a bid to prevent money laundering and terror financing.
Authorities on September 15 arrested more than 40 money exchangers and sealed the Chowk Yadgar currency market in Peshawar, Khyber Pakhtunkhwa (KP).
The operation is part of the government's efforts to comply with the requirements of the Financial Action Task Force (FATF), a global terrorism financing watchdog that placed Pakistan on its grey list in June, and to avoid being blacklisted.
"Chowk Yadgar currency [market] is age-old, where illegal and parallel money transactions have been taking place for decades," said Federal Investigation Agency (FIA) Director for the KP Zone Mirvais Niaz, who led the operation in Peshawar.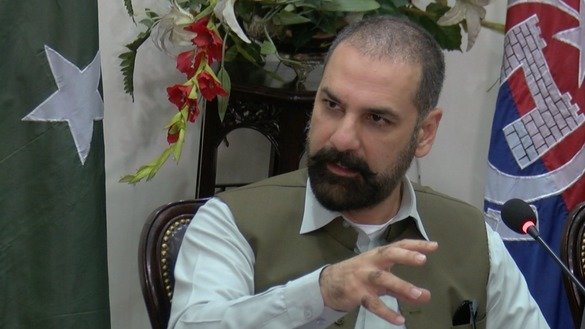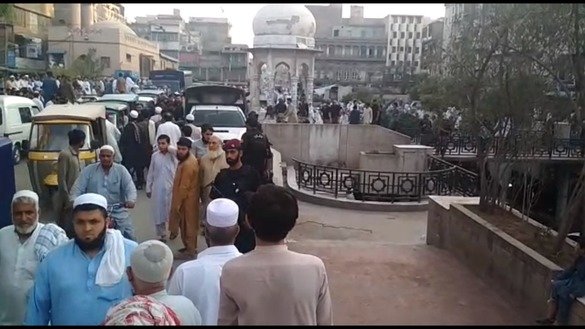 "If it is ill-gotten money, it goes to every illegal activity, including terror financing and weapon purchases for terrorism," Niaz told Pakistan Forward.
"The FIA efforts conform with the government's initiative to take Pakistan off the FATF grey list and to prevent it from being blacklisted," he said.
"We have recovered more than Rs. 26.8 million [$217,000]... the operation in Peshawar is just a start and will be extended to the bordering towns of Dera Ismail Khan, Bannu and even Hazara, where hawala money is used for covert activities," Niaz said.
"The locals involved, including Afghan nationals, have been arrested and were engaged in illegal money transactions between Pakistan and Afghanistan," Niaz said. "This time, it won't be just notices and arrests; we want them behind bars to ensure this parallel and illegal banking system is shattered."
"The arrested... include both legal and illegal money exchangers who are involved in money laundering, [confirmed] through proper planning and homework. Thirteen teams carried out three operations, which will widen after we get leads from those arrested," Niaz said.
Avoiding the blacklist
The only way to save Pakistan from FATF's blacklist is for Pakistani authorities to act against illegal hawala across the country, say analysts.
The operation "against the illegal hundi dealers in Peshawar is the beginning of Pakistan's resolve to curb money laundering through non-banking and illegal channels", Naeemul Haq, a special assistant to Prime Minister Imran Khan on political affairs, told Pakistan Forward.
"Our aim is very clear: we don't want to be on the FATF blacklist. We have to go against such parallel and illegal money exchange mechanisms," he added.
"The illegal money transfer is the real economic challenge faced by Pakistan," said Haq, who has a banking background and previously worked as a financial adviser in London. "It's not only because it's a source of transferring Pakistani taxpayer money abroad by [corrupt] politicians and others but also [because it is] a major source of terror financing, which cannot be allowed to continue."
There is no reason to allow those who have engaged in hawala for years to carry on with business as usual, he said, adding that authorities will extend the operation nationwide because Pakistan's credibility is at risk.
"It will not only help us curb money laundering but [will] also bring back our looted money from other countries," Haq said.