KARACHI -- The Pakistani government is committed to a plan aimed at protecting the nation from being blacklisted by the Financial Action Task Force (FATF), a global anti-money laundering watchdog.
Pakistan is taking all possible steps to comply with the FATF Action Plan by improving institutional co-ordination to counter terror financing and money laundering, caretaker Finance Minister Shamshad Akhtar said August 2 during a meeting of the National Executive Committee.
Most of the agencies involved have set up dedicated units to ensure effective implementation of the plan, a press release said.
The 26-point action plan covers the 15-month period from June 2018 to September 2019, which is when the FATF will review Pakistan's efforts, according to a report by the Institute of Strategic Studies Islamabad (ISSI).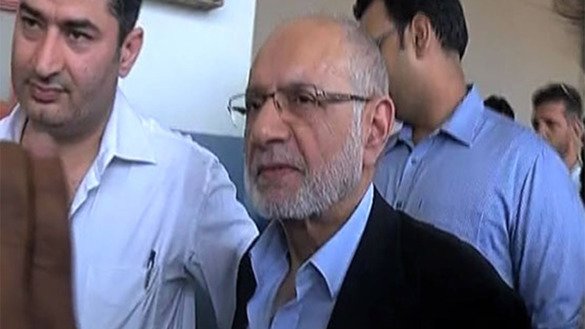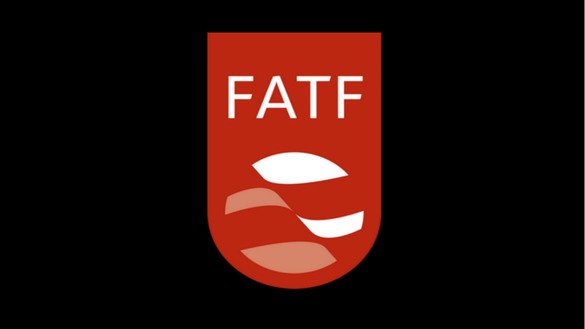 The plan is not yet public, according to the Ministry of Finance.
Countering terror financing
The FATF added Pakistan to its grey list on June 27, deeming the nation's financial system to be a risk to the international financial system because of "strategic deficiencies" in its ability to prevent money laundering and terror financing.
Other nations on the grey list include Iran, North Korea, Ethiopia, Serbia, Sri Lanka, Trinidad, Tobago, Syria, Yemen and Tunisia.
The FATF has urged Pakistan to improve the identification, assessment and supervision of risk of terrorist financing; demonstrate remedial actions against money laundering and terror finance cases; apply the law against illegal money transfers; and implement controls on the movement of individuals carrying cash for terror financing, according to Asad Ullah Khan, the ISSI research fellow who wrote the report.
Other recommendations involve improving inter-agency co-ordination between the federal and provincial governments; increasing support to prosecutors and the judiciary; and implementing financial sanctions against designated militants.
Pakistan had already been acting to address the FATF's concerns, the report said.
Even before Pakistan's addition to the grey list, Pakistani investigators had registered more than 1,300 cases of illegal hawala and money laundering, the report said, citing an announcement from Pakistan's National Counter Terrorism Authority in March.
Pakistan also set up Countering Financing of Terrorism investigation units in provincial Counter Terrorism Departments and was working on a new law to regulate charities, non-governmental organisations and non-profits.
Taking terror financing seriously
Before adding Pakistan to its grey list, the FATF had asked Pakistan to implement the measures that would have discouraged money laundering and terror financing, said Mubasher Mir, resident editor of the Urdu-language Daily Pakistan and president of the Karachi Editors Club.
"Pakistan had not taken seriously the warning," he told Pakistan Forward.
Almost every month a new major incident of money laundering related to Pakistan surfaces, he said. Such incidents not only damage the image of the country but also imperil the measures being taken to discourage militant funding.
Pakistan was previously on the grey list from 2012 to 2015 but left the list after the government and security agencies ramped up measures proposed by the FATF, Mir said.
The previous government, however, did not adequately enforce the National Action Plan, which resulted in Pakistan ending up on the list again, he said.
Working with banks
"Banks must tighten monitoring to keep an eye on suspicious transactions," said Zafar Shaikh, president and CEO of Security Investment Bank Limited in Karachi and former director general of the Debt Management Office of the Ministry of Finance.
Banks must enforce a "know your customer" policy and report to the Federal Investigation Agency and State Bank of Pakistan any persons or companies believed to be involved in money laundering and terrorism financing, he told Pakistan Forward.
If any person or company receives millions of rupees in an account, the bankers must know the source of income of that transaction and take action if it was transferred unlawfully, he said.
More than $10 billion (Rs. 1.2 trillion) transferred from Pakistan to other countries through fake import orders must be investigated, he said.
Shaikh pointed to the case of Hussain Lawai, vice chairman of Summit Bank Limited and chairman of the Pakistan Stock Exchange (PSX), whom police July 6 arrested for allegedly laundering $12 million (Rs. 1.4 billion) through his bank and others.
Upon recommendation from the Securities and Exchange Commission of Pakistan, the PSX July 10 removed Lawai from his position as chairman. Lawai has maintained his innocence.