QUETTA -- Politicians and educators are praising provincial authorities in Balochistan for shutting down six Iranian-run schools that were operating illegally in Quetta city and using unapproved curricula.
Officials on Saturday (June 12) shuttered the schools in a Shia neighbourhood of Quetta.
"The foreign curriculum that was being taught at these schools was a clear violation of the country's existing laws," said Muhammad Zohaib-ul Haq, the assistant commissioner of Quetta, adding that the teachers and management personnel of the schools were all Iranian nationals.
Authorities are investigating four other schools for teaching a foreign curriculum, he added.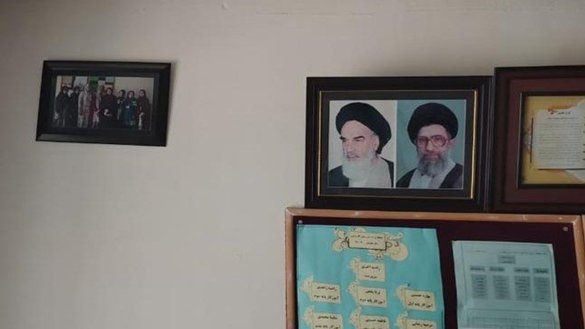 The Balochistan Private Educational Institute Registration and Regulation Act required all schools operating in the province to register with the provincial government.
Pakistani education boards do not recognise Iranian curricula, which means the students studying in the shuttered schools would have had to go to Iran for further education, said Fida Khan, the principal of a government school in Quetta.
"Pakistan should consider the existence of Iranian schools and the teaching of Iranian radical textbooks an issue of national security and launch a high-level probe," said Khan.
"Tehran's increasing influence in Pakistan's internal affairs has been causing a sectarian rift in the country," said a Quetta-based security official on the condition of anonymity.
"Recruiting young members of Pakistani's Shia community to join the Zainabiyoun Brigade in Syria, and spreading disinformation and hatred through social media, are part of Tehran's initiatives to export the Iranian revolution to Pakistan," he said.
Pakistan's law enforcement agencies have intensified their crackdown on Tehran-backed militant outfits that send Shia youth to fight in Syria, arresting dozens belonging to the Zainabiyoun Brigade.
Last August, the federal government banned the Khatam-ul-Ambia militant group for sending Shia youth to Syria to fight alongside Iranian-backed fighters supporting Syrian government forces.
Promoting hatred
Iran's school curriculum and its textbooks promote hatred and incite violence against Sunni Muslims, non-Muslims and women, say international groups.
Iranian textbooks "literally teach entire courses titled 'Defense Preparation,' and militant messages are seeded across other dimensions of the curriculum as well, including lessons on both history and religious studies", according to a study published in February by the Anti-Defamation League, a New York-based anti-hate organisation.
Based on a close assessment of Iranian high school, middle school and elementary school textbooks, the study also determined that Iran's state curriculum for the academic year 2020-2021 "strenuously militarises young people, indoctrinating them for war."
The Iranian textbooks also idealise young people who sacrifice their lives to sustain or export the Iranian revolution.
"Often this involves glorifying child soldiers who fought and died under traumatic circumstances during the Iran-Iraq War or displaying children wielding weapons of war, including a rocket launcher," the study said.
Another study published by Freedom House, a Washington DC-based think-tank, in March 2008 found that Tehran was teaching the country's children to "discriminate against women and minorities, to view non-Muslims with suspicion if not contempt, and to perpetuate the regime's theocratic ideology".
"Discrimination and intolerance appear consistently throughout Iran's textbooks, across the range of subjects in the core curriculum," it said.
"They are neither accidental nor sporadic. They are values the regime deliberately seeks to instill in the country's schoolchildren."