QUETTA -- Pakistani officials and security analysts are warning the public about the proliferation of propaganda news websites and social media accounts used by Iran to spread its malign influence in Pakistan.
The warning comes on the heels of a special report by Reuters that identified more than 70 websites that push Iranian propaganda to 15 countries, including three disinformation websites in Pakistan and four in Afghanistan.
"The sites underline how political actors worldwide are increasingly circulating distorted or false information online to influence public opinion," the November 30 report said.
The sites offer a mixture of news and are designed to appear like regular local media outlets.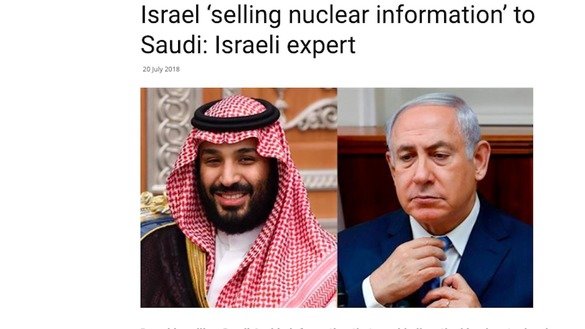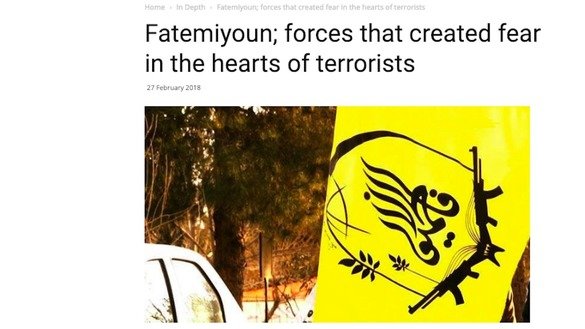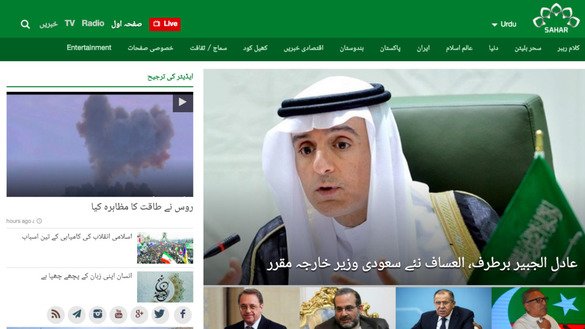 In one case, a news website called Another Western Dawn, whose motto is the "unspoken truth", fooled a Pakistani official into issuing a nuclear threat against Israel.
In 2016, the website ran a false story that prompted then Pakistani Defence Minister Khawaja Asif to warn via Twitter that Pakistan had the nuclear arsenal to destroy Israel. He discovered the hoax was part of an Iranian operation only when contacted by Reuters.
"It was a learning experience," said Asif, who left the government earlier this year. "But one can understand that these sorts of things happen, because fake news has become something huge. It's something that anyone is capable of now, which is very dangerous."
Countering Iranian propaganda
Pakistan is taking steps to counter Iran's propaganda campaign, which officials consider "cyber terrorism", directed at fanning insecurity and sectarianism in Pakistan.
"Our analysis and observation have confirmed that Iranian propaganda networks are largely targeting the public, especially members of the Shia minority, to promote policies and world views that are favourable to Iranian strategic interests in the region," a senior Islamabad-based intelligence official posted in the cyber security division at the Ministry of Defence told Pakistan Forward December 18 on the condition of anonymity.
"We have adopted a very comprehensive and provident strategy for handling cyber terrorism in the country," he said. "The teams working in our cyber security division are linked with the main Smart Verification and Alert System, and the Pakistan Telecommunication Authority (PTA) is also providing technical assistance to these teams."
"Over the past two years, we have blocked hundreds of anti-Pakistan websites and have taken action against thousands of social media accounts," he explained. "All efforts are made to counter Iranian propaganda, and our social media surveillance teams are closely monitoring all relevant platforms."
The growing use of social media is playing a key role in the spread of propaganda, the official said. The PTA is running a special awareness campaign to counter this phenomenon and to alert the public about the criminal usage of social media.
"We have told the public that uploading and sharing propaganda in the country via social media platforms, including Facebook, Twitter, YouTube, etc., are a serious and punishable offence under various provisions of the law," he noted.
"The propaganda campaign being run via social media is very troubling for us, as it is playing an immensely important role in changing the opinions of those who are less literate and have no knowledge of how to use social media," Ahsan Habib, an Islamabad-based Information Ministry official, told Pakistan Forward.
Pakistan is not the only country threatened by the Iranian disinformation campaign.
"It is an emerging threat to the entire region as the anti-peace and anti-democratic forces are now running their entire campaign via social media and via those news websites that have no official record," Habib said.
The Federal Investigation Agency (FIA) and other relevant authorities dedicated to countering cyber terrorism are actively monitoring the developing situation, he said.
"Pakistan will never allow any individual or group to sabotage its strategic interests," he continued, adding, "We have a very efficient system for purging those elements that are using social media here [to promote] external interests."
"Iran and Saudi Arabia are two rivals in the region, and both are trying to lose no chance to hit each other's interests," Habib added.
Raising awareness, protecting Pakistani interests
The proliferation of social media accounts and of mobile access to the internet is making it more difficult to track and stop the proliferation of Iranian propaganda, officials and analysts say.
But Pakistan is taking legal steps to curb the problem.
"In Pakistan, users access social media largely through mobile networks," said Mohammad Imran, a Rawalpindi-based senior counter-terrorism official. "Among other steps, therefore, the PTA also launched DIRBS -- a new Device Identification, Registration and Blocking System -- a few months ago."
DIRBS is used by PTA and law enforcement agencies to curb the illegal import of mobile phones and requires the registration of all mobile phones, he told Pakistan Forward.
A large number of Pakistanis are unable to differentiate between legitimate information and disinformation spread through illegal use of mobile technology, Imran said. "They are, therefore, vulnerable to Iranian and other propaganda networks."
To raise public awareness, the PTA regularly sends awareness messages to all mobile subscribers in the country, he noted.
"During investigations, our teams found several pieces of evidence that prove the presence of Iranian propaganda in our country," Imran said. "It's time to keep a watchful eye on the enemy, which is present and is not sparing any single chance to harm our goal of lasting peace."
Phony grass roots
A WhatsApp group operating under the name Global Network of Awaiters of Imam Mahdi (GNAIM) is among the Iranian-run social media groups that are targeting the Pakistani people, particularly members of the Shia community, a Quetta-based senior intelligence official told Pakistan Forward on the condition of anonymity.
The moderator of the GNAIM WhatsApp group is registered under an Iranian mobile number belonging to a "Mrs. Mosavi," which may be an alias, the official said.
Messages posted to the group claim that the aim of GNAIM is to form an international network of Shia and non-Shia to advance the Iranian cause.
This WhatsApp group also encourages subscribers to visit a blog that promotes the Iranian brand of Shia Islam, he noted.
"As per our reports, Iran's Islamic Revolutionary Guards Corps (IRGC) is the main sponsor and handler of GNAIM, and this propaganda operation is also running in all major languages, including English, Persian, Turkish, Spanish, French, Arabic, etc.," the official explained.
"The Iranian propaganda network is also very active on Instagram, Telegram, Facebook and Twitter accounts in Pakistan, from which it broadcasts its propaganda," he said, adding that one group called the Ansar ul Mehdi network specifically targets Pakistani women.
A battle of ideologies
In Pakistan, the government and the general public tilt toward the world view presented by Saudi Arabia, which Iran sees as a threat to its strategic interests, Mushtaq Yousaf, an Islamabad-based senior defence analyst, told Pakistan Forward.
Iran wants to hinder Saudi Arabia's influence in Pakistan and build a narrative for its own interests, he said. That goal explains why Iran is propagandising and misleading Pakistanis.
Among other steps, Pakistan must launch a special awareness campaign to educate the public about Iran's propaganda initiatives, which could result in a dire situation for the country in the future, Yousaf argued.
"The roots of Iranian propaganda are very deep ... therefore, Pakistan needs to revamp its cyber policies to [take into account] foreign realities and look at them from a broader prism," Arzak Khan, a Quetta-based cyber security analyst, told Pakistan Forward.
In Pakistan's case, many of the counter propaganda efforts are limited in scope and funding and have lacked clear political goals to combat what is now termed as "co-ordinated manipulation", he said.
"To counter Iranian propaganda, Pakistan needs to work with platform operators to identify and report such websites and social media accounts influencing the online discussion around politics and social causes," he added.