LAHORE -- Afghan President Ashraf Ghani concluded a two-day visit to Pakistan on Friday (June 28) with the understanding that both countries will jointly fight terrorism and push for peace, stability and prosperity in the region.
Ghani arrived in Islamabad on Thursday morning (June 27), after which he conferred with Prime Minister Imran Khan and Foreign Minister Shah Mahmood Qureshi separately and discussed co-operation in various sectors and regional security.
Khan and Ghani held a one-on-one meeting covering the Afghan peace process, the border security situation and trade issues, according to a joint statement released after the meeting.
The two leaders agreed to open a new chapter of friendship and co-operation between Pakistan and Afghanistan based on mutual trust and harmony and the desire for peace, stability and prosperity in the region, the statement said.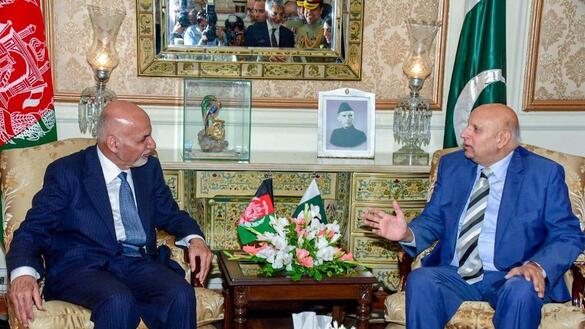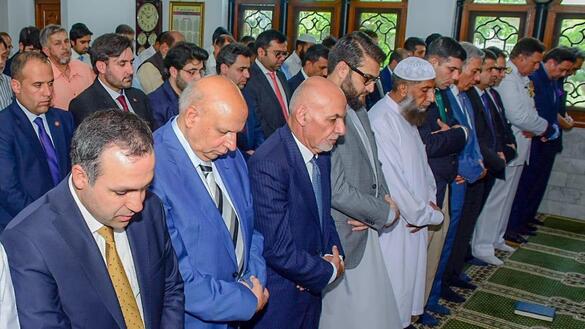 "Pakistan believes in a peaceful neighbourhood and wants to have standard relations with Afghanistan," Khan said in the statement.
"Pakistan has always been supporting the Afghan peace process because peaceful dialogue is the only solution to end the decades-long war in Afghanistan," he said. "Pakistan will continue playing its role for peace in Afghanistan with good intentions."
Ghani expressed appreciation of Pakistan's efforts toward the peace process in Afghanistan.
Ghani also met with President Dr. Arif Alvi and opposition leaders Mian Shahbaz Sharif, Bilawal Bhutto and Maulana Fazal ur Rehman among others in Islamabad on Thursday.
"There is no choice except friendship between Pakistan and Afghanistan," Siraj ul Haq, the chief of Jamaat-e-Islami Pakistan, tweeted after meeting with Ghani.
Pakistan's role in peace
Ghani visited the Strategic Studies Institute in Islamabad and gave a speech in which he urged Pakistan to play its role to bring the Taliban to peace talks.
"My meeting with Prime Minister Khan was very good... I told Khan that it is not an easy way to go forward, but Pakistan has to do so to jointly fight terrorism and extremism," Ghani said.
"We agreed to constitute a task force of the two foreign ministries to look into the matter," he added.
Khan "has also agreed that Pakistan will play its role for dialogue with the Taliban", Ghani said.
"We had good meetings with the Afghan president and his delegation and had a consensus that, unlike in the past, both countries will not indulge in the blame game and will jointly work for peace, stability and prosperity on both sides of the border," Qureshi told media.
"As an outcome of President Ghani's visit, we have decided to open the Torkham border crossing around the clock and soften our visa policy to enhance trade between the two countries," Qureshi said.
Both countries agreed not to allow anyone to use their soil against the other, he added.
"There was lack of confidence between the neighbouring countries, but the visit of the Afghan president will help bridge the gap," Qureshi said.
An important visit
Ghani's visit was an effort to build confidence and trust between two countries, said Najam Sethi, a senior Lahore journalist and commentator.
"The aim of the visit was only to assure President Ghani that Pakistan has no favourites in Afghanistan and that Pakistan sincerely wants to move forward with Afghanistan," Sethi said in his TV show on Thursday.
"Pakistan asked President Ghani to trust it... Pakistan is not against Afghanistan and is playing its role to bring the Taliban to a meaningful dialogue," he said.
Ghani's visit is very important in relation to the recent peace dialogue between the United States and the Taliban in Doha, Qatar, said Riffat Ullah Orakzai, a Peshawar-based senior journalist.
"The next round of the Doha dialogue is very important because the United States wants a durable ceasefire and wants the Taliban to sit down with the Afghan government. In this case Pakistan's role is very important," Orakzai said.
"Pakistan has already played its role in bringing the Taliban to talks with the United States, and now the next task is to bring them to the table with the Afghan government... that was the main aim of Ghani's visit," he added.
"Trade, border management and repatriation of Afghan refugees were the other important issues that were discussed, and the Afghan government is very much hopeful that this visit will yield good results for Afghanistan," Orakzai said.