GHALANAI -- Residents of Mohmand District celebrated Pakistan Day (March 23) with bicycle and donkey cart races.
The district's Sports and Cultural Department organised the races, which saw more than 100 participants March 15-23, according to officials.
With the establishment of peace, which has been brought about by the ongoing successes of security forces over militants throughout Khyber Pakhtunkhwa province over the past few years, a large number of spectators were able to observe the race.
"The government is giving special attention to sports in the tribal districts," Sajid Khan, a member of the National Assembly from Mohmand District, told Pakistan Forward.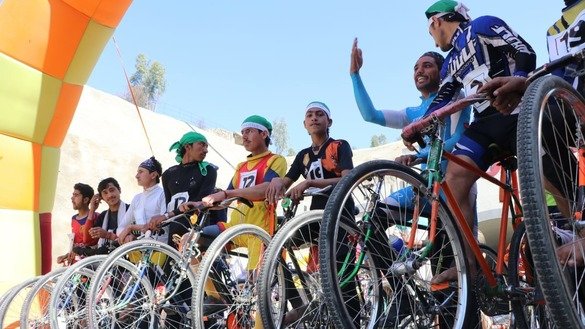 Sports have a very positive impact on youth, he added.
"Sporting activities began in the areas after the establishment of peace", Ali Gohar, a tribal elder in Mohmand District, told Pakistan Forward.
The government must focus on healthy activities like sports in the tribal areas, he said.