BAIZAI, Mohmand District -- Baizai Tehsil is one of the areas in Mohmand District that face severe water shortages.
Wells must be dug 450 feet deep, a difficult job for local tribesmen.
"This area has been underdeveloped for the past 70 years," Sanobar Khan, a resident of Baizai Tehsil, told Pakistan Forward.
"Residents get their water from a sole government tube well, or they order water from a tanker, which is not affordable for most of the poor [residents]," Khan said.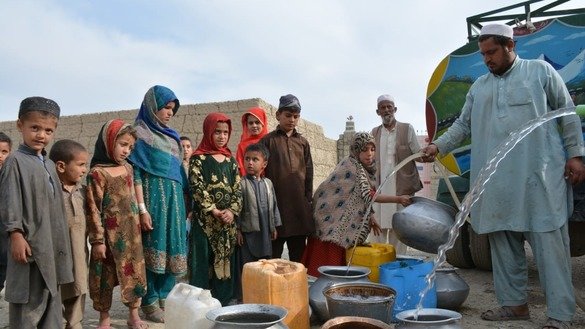 Jamshid Hussain Bangash, a sub-divisional officer at the Public Health and Engineering Department of Mohmand District, confirmed the lack of water.
"The entire tribal district is faced with a water shortage, but the problem is the most severe in the villages," he told Pakistan Forward.
The Khyber Pakhtunkhwa government has been focusing on the water shortage in Mohmand District as part of the Annual Development Programme, according to Bangash.
The first phase of the effort, which is to be launched in the near future, involves digging six tube wells, each at a cost of Rs. 500,000 ($5,000), he said.
Pakistan is on the verge of an ecological disaster if authorities do not urgently address looming water shortages, say analysts.
Official estimates show that by 2025 the country will be facing an "absolute scarcity" of water, with less than 500 cubic metres available per person -- just one-third of the water available in parched Somalia, according to the United Nations.