GHALANAI, Mohmand Agency -- For the first time in the Federally Administered Tribal Areas (FATA), tribal women and girls had the opportunity to participate in a sports festival.
The February 17-22 Mohmand Sports Youth and Cultural Festival enabled students of girls' schools and colleges from across the tribal agency to compete in various events.
"Such programmes have a positive impact on the teachers and on girl students," Neelam Sharif, principal of the Government Girls Degree College, Ekkaghund, told Pakistan Forward.
"We definitely need extracurricular activities along with curricular activities," she said. "Such activities create confidence in the tribal girls and move them towards a brighter future."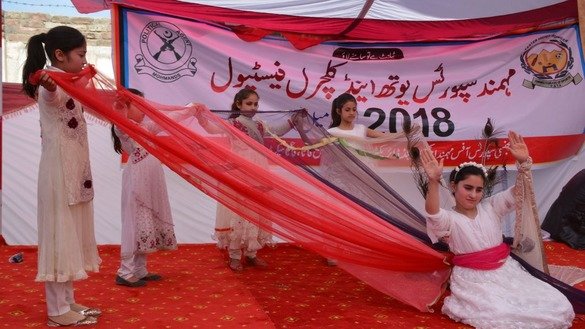 Hina Mohmand, 27, a student at the Government Girls Degree College, Ekkaghund, managed a handicrafts stall at the festival.
"This is my first such experience; it's great," she told Pakistan Forward. "I got permission from home, and my father is very happy to see this happening."