PESHAWAR -- Archaeologists have been picking up the pace on the conservation and excavation of the 2,000-year-old Buddhist monastic site at Takht-i-Bahi in Khyber Pakhtunkhwa (KP).
Accelerated work on the roughly 33-hectare site, which UNESCO added to its World Heritage List in 1980, is expected to encourage religious tourism to Pakistan and highlight the archaeological significance of KP in particular.
The site is divided into two parts: Zone A, which includes the monastery, and Zone B, which covers the monks' living quarters.
The excavation of Zone B, which began last July, is expected to be completed by December 2018, Qaiser Khan, the project director with the KP Directorate of Archaeology and Museums, told Pakistan Forward May 22.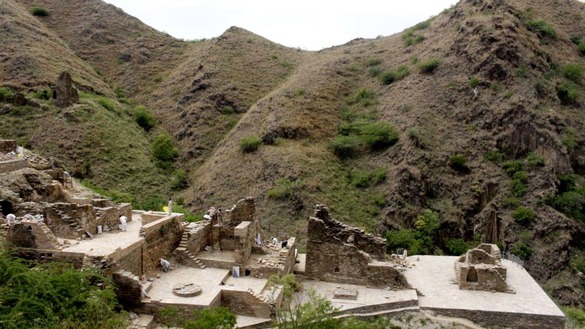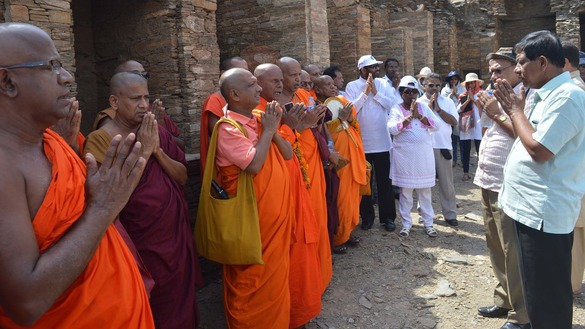 Excavation of Zone A was completed earlier.
A time of dynasties and learning
The Gandhara Kingdom, active between approximately 1500 BCE and 535 BCE and located in modern day KP, is known to historians as "the epicentre for the spread of Buddhism in Asia", said Nawaz-ud-Din, research officer and focal person at the KP Directorate of Archaeology and Museums.
"The project of preserving a rich historical site, highly revered by Buddhists, will attract religious tourists to the country while also highlighting KP's archaeological importance," he told Pakistan Forward.
Takht-i-Bahi is a relic of the Kushan Dynasty (30 CE to 375 CE), when monks arrived from around the globe to learn about Buddhism, he said, adding that the monks studied both there and at Jamal Garhi, near Mardan.
KP has several ancient sites of interest to Buddhists, who number about 500 million worldwide, Nawaz-ud-Din said.
"Koreans are eager to visit Chota Lahore in Swabi District of KP because the person who preached Buddhism in their country belonged to this area," he said.
The Peshawar Museum has the world's largest collection of stone Gandhara sculptures, depicting Buddha's life story and his miracles, Nawaz-ud-Din said, adding that much more remains to be unearthed in KP.
KP presently has about 3,000 archaeological sites, a figure that further research could double, he said.
Improving Pakistan's image
Improved security nationwide makes work on the site and the influx of tourists feasible, according to Zahoor Durrani, owner of Sehrai Travel in Peshawar.
"It's high time to promote religious tourism," he said, crediting military operations Zarb-e-Azb and Radd-ul-Fasaad for improving the security situation.
Foreign tourists, after witnessing progress in Pakistani security, are coming to visit in greater numbers, he said, though he had no specific numbers. Some of those new visitors include monks coming to sites like Takht-i-Bahi, he said.
The KP Directorate of Archaeology and Museums also arranges for some relics from KP, such as Buddha statues, to go abroad to various religious festivals, he said.
Conserving and excavating Takht-i-Bahi, coupled with these cultural exchange efforts, will help show Pakistan's softer image abroad, Durrani said.
Takht-i-Bahi enables tourists to "glimpse the glorious past of the region", Peshawar businessman Muhammad Nauman, who took his family to visit the site, told Pakistan Forward.
He said he took his children to the site to teach them about its archaeological richness, adding that creating awareness of historic sites matters.