ISLAMABAD -- Tangible steps taken by the Pakistani government to root out terrorism across the country continued to prove successful in 2017 and in turn have spurred new economic growth, observers say.
The number of terrorism incidents in 2017 declined 18% compared to 2016, said Muhammad Amir Rana, director of the Pak Institute for Peace Studies, an Islamabad-based think tank.
"Whatever Pakistan has accomplished in its war against terrorism and extremism is mainly because of extensive operations launched against militants by security and law enforcement agencies across the country," Rana told Pakistan Forward.
Since 2014, Pakistan has conducted several offensives across the country -- including operations Zarb-e-Azb and Radd-ul-Fasaad -- to dismantle the networks of both local and international militant groups.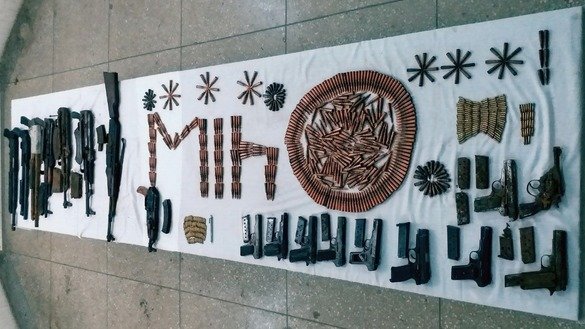 Fatalities from terrorist attacks decreased by 11% in 2017, added Rana.
Nature of attacks shows militants' weakness
Although the December 17 "Islamic State of Iraq and Syria" (ISIS) attack on a church in Quetta and the December 1 Tehreek-e-Taliban Pakistan (TTP) attack on the Agriculture Training Institute in Peshawar prove that serious security threats remain in Pakistan, officials say the choice of targets -- schools and places of worship -- shows that militant groups in the country have lost strength.
The ISIS suicide bombing of Quetta churchgoers a week before Christmas exhibited the group's reliance on hitting "soft targets", Balochistan Home Minister Mir Sarfraz Bugti told Pakistan Forward.
Even including the December 1 Peshawar attacks, TTP, a group responsible for killing thousands of Pakistanis since 2000, has become much less active in recent years.
Many TTP leaders and commanders have been killed or arrested, while others have fled to the border areas near Afghanistan after security forces dismantled their hideouts in North Waziristan.
From Khyber to Karachi, the incidence of terrorist acts has plummeted, mainly because of the government's relentless counter-terrorism policies, said Sardar Muhammad Yousaf, the federal minister for Reliigous Affairs and Inter-Faith Harmony.
The latest statistics are encouraging for the government, and officials are determined to keep fighting terrorism, he added.
"There also has been an substantial decline in sectarian violence," Yousaf told Pakistan Forward.
Security successes spur economic growth
The increase in foreign investment in Pakistan shows that investors have started to come back.
Pakistan received US $940 million (Rs. 104 billion) in direct foreign investment from in the third quarter of 2017, compared to US $539 million (Rs. 59.6 billion) during the same period in 2016 -- an increase of 74%, according to a November 15 report from the State Bank of Pakistan.
"Successful security operations against militant groups across Pakistan, especially in Karachi, have revived the confidence of foreign and local investors," said Shahab Rizvi, president of the Overseas Investors Chamber of Commerce and Industry (OICCI), which serves as a platform to promote foreign investments in Pakistan.
The OICCI conducted a survey this past summer to assess foreign investor perception about the security situation in the country since 2013, when Pakistan began launching security operations.
About 90% of the survey respondents said that general threats to businesses in Pakistan had declined since August 2013, said Rizvi.