ISLAMABAD -- Deaths and injuries linked to militancy dropped in Pakistan for the third consecutive year, with 21% fewer fatalities in 2017 than the previous year, according to a new report from a security think tank.
Some 2,057 people were killed and 2,074 wounded for a total of 4,131 casualties over the year, according to a report by the Islamabad-based Centre for Research and Security Studies (CRSS) seen Wednesday (March 7).
That finding continued the downward trend from 2016, in which 2,613 people lost their lives to violence and 1,714 were injured. In 2015, 4,647 people were killed and 1,927 injured, CRSS figures show.
The dramatic improvement in security came after the Pakistani army launched Operation Zarb-e-Azb in June 2014 to wipe out militant bases in the northwestern tribal areas and end a bloody insurgency that has cost thousands of civilian lives since 2004.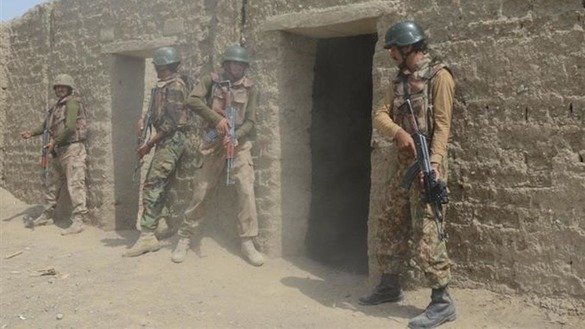 It has involved a series of military offensives as well as some attempts to block the militants' sources of funding.
However, the remnants of militant groups are still able to carry out periodic bloody attacks, and analysts have long warned that Pakistan is not doing enough to combat the root causes of extremism.
The report warned that even with the security improvement, new militant groups have appeared in the country.
It also said that the "Islamic State of Iraq and Syria" (ISIS) had claimed responsibility for killing at least 143 people -- more than twice the 68 people the report said were killed by the group in 2016 -- while a branch of Lashkar-e-Jhangvi claimed 99 fatalities.