PESHAWAR -- Khyber Pakhtunkhwa (KP)'s new sports policy aims to remedy the social and psychological trauma youth have experienced as a result of more than a decade of militancy and violence in the province.
The KP cabinet approved the policy on April 25 as a way to promote sports and healthy lifestyles in schools.
"The present government has been taking every possible measure for the promotion of healthy recreational activities, such as constructing sports grounds in every district of the province, holding sporting activities and finally approving the provincial sports policy," KP Minister for Sports and Culture Mehmood Khan told Pakistan Forward.
Last December, the KP government organised the first ever Peshawar Zalmi League, in which cricket teams from primary schools from every district participated.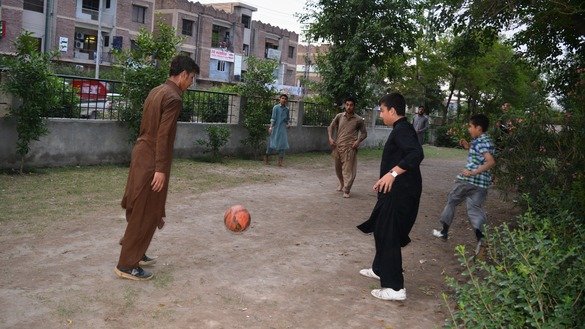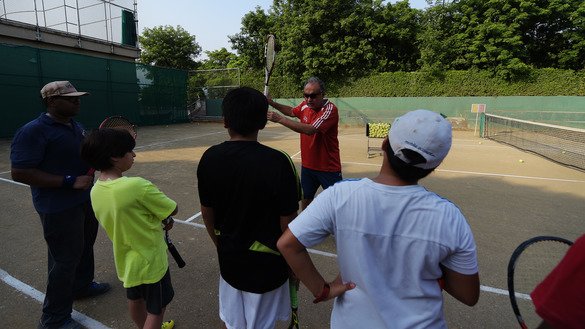 The government completed its third consecutive Under-23 games May 5-7. Up to 3,000 young male and female athletes from all over the province took part in competitions in 43 different sports -- 17 for women and 26 for men, Geo News reported.
The KP government spent Rs. 183 million ($1.6 million) for the games, according to the KP Directorate of Sports.
The winners received scholarships.
All these efforts were undertaken to encourage a healthy and positive future for youth, which seemed to be just a dream a few years ago when militancy was on the rise, Khan said.
Engaging students in healthy, positive activities
The policy is aimed at engaging students in healthy recreational activities and promoting sports as an integral part of the educational system.
Under the measure, all public and private primary schools will dedicate one day per week to sports. Educational institutions above the primary level will hold two classes for sports on every other day.
To overcome the shortage of playgrounds at schools, the policy introduces a cluster system in which six nearby schools will share a sports ground or other available facilities, The Express Tribune reported.
In order to encourage students' active participation in sports, the policy envisages mandatory physical education grades for classes 5 through 8.
A sports policy was needed because of poor quality sports facilities and the lack of available healthy and positive activities for youth, which can make them vulnerable to drugs and extremist recruiters, said KP Director General of Youth Affairs Asfandyar Khan.
"We have achieved peace and security after many sacrifices, and we have to make sure that it is a sustainable peace," he told Pakistan Forward. "We have to take every measure to engage our youth in healthy activities."
Under the policy, a coach or director of physical education will be designated in all high schools and higher secondary schools, and KP authorities will help build their capacity through continuing education courses.
"These designated coaches shall be responsible for instilling the spirit of sports among students and identifying and commending talented students to the district sports office," Khan said. "Moreover, all schools will arrange annual sports functions in which prizes will be distributed among students."
Creating new opportunities
To achieve the goals of the policy, private sports clubs, former athletes and organisations that promote sports will need to participate, KP Additional Director for Sports Naimatullah Khan said.
"This way we will be able to provide employment opportunities to our national sports stars, along with providing our youngsters with professional coaching and training," he told Pakistan Forward.
To ensure implementation of the policy, a sports section will be established in all education sector departments and their respective directorates.
They will be responsible for organising annual sports calendars for inter-school competitions, monitoring the implementation of the activities mentioned in the calendar, and analysing the overall performance of schools, colleges, technical institutions and universities.
Both parents and students have praised the new provincial sports policy as a positive step towards a healthier school environment.
Mudassir Rahim, the father of three children studying at Government Primary School Bara Gate Peshawar, said he worries about his children's health because tough academic competition seldom gives them a chance to exercise.
His children have a rigorous study schedule because they have to earn above 90% marks to have a chance of gaining admission in the Government Medical Colleges, he said.
"This leaves no room for sports, which is paramount for a child's health," he told Pakistan Forward. "With this policy in place, sports are going to become part of the curriculum."
Rashid Khan, a 15-year-old student at Hayatabad Model School in Peshawar, said he is an excellent football player and would love to make a career out of it.
"I believe that I can make it to the national football team if given the right opportunity and training," he told Pakistan Forward. "Many of my friends are good at cricket and volleyball."
"This policy will give every one of us an opportunity to realise our true potential," he said.