PESHAWAR -- Pakistani authorities, celebrities, parents and teachers are taking action on multiple fronts to better protect children after several high-profile cases of rape and murder of young girls have shocked the nation.
#JusticeForZainab
The first case to draw national, and international, attention this year was that of Zainab Fatima Ameen, reported to be between the ages of 6 and 8.
Zainab was kidnapped January 4 in Kasur District, Punjab Province. Five days later, her dead body, which had signs of rape, was found on a garbage heap near her house.
The discovery of her body sparked riots in Kasur. Candlelight vigils were held across Pakistan and the hashtag #JusticeForZainab trended on social media, with celebrities, politicians and outraged web users demanding action, AFP reported.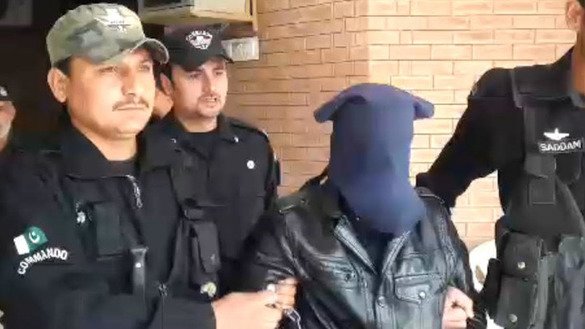 Police arrested suspect Mohammed Imran Ali, 24, near Kasur on January 23, after officials confirmed that Ali's DNA had been recovered from the scene of the crime and matched samples from seven similar recent cases in the area.
At least four other cases of rape and murder have been recorded in the Kasur area in the past two years, but it is not yet clear if they are linked.
Asma in Khyber Pakhtunkhwa
In another case, four-year-old Asma went missing in Mardan District, Khyber Pakhtunkhwa (KP), on January 13. Her body was recovered the next day.
On February 6, police arrested Asma's cousin, 15-year-old Mohammad Nabi.
"Despite a number of hurdles, we have worked out the case and arrested the accused," Mardan Deputy Inspector General of Police Mohammad Alam Shinwari told Pakistan Forward.
Nabi confessed to trying to sexually molest the child in a sugarcane field before strangling her to death, Shinwari said.
Pakistan Tehreek-e-Insaf (PTI) leader Imran Khan commended the KP Police for solving the case.
Asma's murder and other cases "have shown how a professional, model police force goes about its work efficiently and delivers solid results, despite media and political criticism", he said according to Dawn.
Educating children about sexual predators
The incidents have prompted a campaign across the country to educate children and their parents on how to protect minors from sexual assault.
"I sat with my kids and in a friendly manner taught them how to avoid unfriendly touching by strangers, and even people they know from the neighbourhood or relatives," Naureen Sami, a mother of three from Peshawar, told Pakistan Forward.
There have been a number of incidents in which children were abused but it was not reported to police, she said. "After the Zainab incident, now people will better protect their children from any such situation."
"After witnessing the recent incidents, one wants to gather all women to make a strong group and teach a lesson to those who exploit females," said Shad Begum, executive director of the Islamabad-based Association for Behaviour and Knowledge Transformation.
Women and children must be respected and not subjected to rape and other kinds of assault, she told Pakistan Forward. "Sexual violence is a widespread problem that can't be solved by analysing an individual act."
Parents, teachers and everyone in the society need to not only educate their children, but also work on ending a culture in which children and women are not protected, Begum said.
Advocating for awareness
Pakistani celebrities have launched an awareness campaign on social media aimed at protecting young girls and boys from sexual abuse, kidnapping and murder.
Actress and activist Nadia Jamil of Lahore is among the celebrities who have raised their voices against those who exploit children.
"We all need to work together to provide an environment to children where they feel secure and comfortable," she told Pakistan Forward.
Jamil has been running a campaign on Twitter to raise awareness on providing a better environment to children and women.
"Push for reforms, push for an upgrade of our child protection laws, raise the age of marriage, upgrade education and make it mandatory and report child labour. Let's all push for this," she tweeted.
She urged every town in Pakistan to open a sports recreational centre for boys and girls.
"I have seen sports save the direction of many traumatized children," she said. "All children are ours. Every province needs to step up these facilities but some need more than others."
Child Protection Day
In Punjab, where Zainab was murdered, the provincial government has established February 7 as Child Protection Day, Geo News reported.
As part of the initiative, the government has published a booklet and other educational materials teaching parents, teachers and others how to protect children from harm.
A television commercial aired on various channels also has been telling children how to avoid sexual abuse by strangers and relatives.
A number of teachers in public and private schools have held sessions with their students, especially those under 10, to teach them about the topic.
"Teachers in all schools and colleges should tell their students how to be safe," Jahanzeb Khan, a teacher in Peshawar, told Pakistan Forward.
Parents should have friendly relationship with their children so they can discuss any issue without any hesitation, he added.