PESHAWAR -- Alongside other reforms, Khyber Pakhtunkhwa (KP) is mainstreaming madrassas by engaging their students through sports.
Peshawar Zalmi, one of the six franchises comprising the Pakistan Super League, organised the first ever madrassa cricket league through its Zalmi Foundation in Peshawar August 28-31. The foundation serves madrassa students.
The Zalmi Madrassa Cricket League, which brought together 12 teams to compete on the cricket pitch, was aimed at promoting religious harmony and at entertaining students and locals.
"These events help do away with the negative image of madrassa students. [The Pakistan Tehreek-e-Insaf federal] government is keen to promote... a healthy society," Noor-ul-Haq Qadri, Pakistan's new minister for Religious Affairs and Inter-faith Harmony, said at the end of the tournament.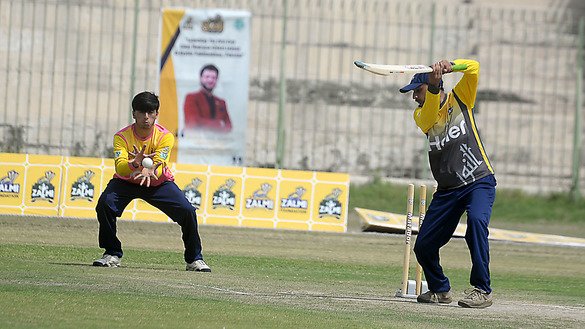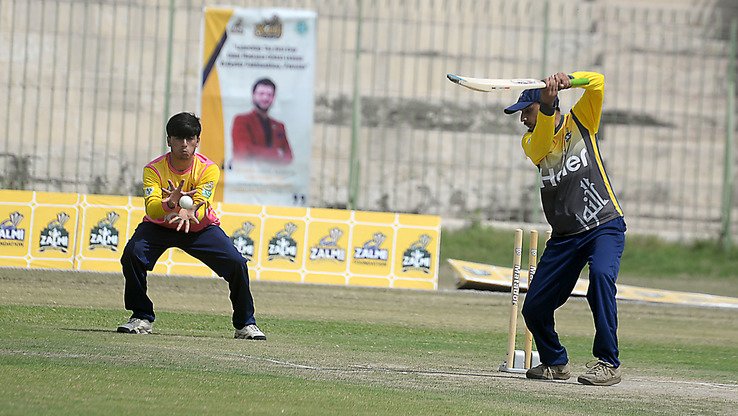 "We want to hold events aimed at mainstreaming the students," Javid Afridi, owner of Peshawar Zalmi, told Pakistan Forward.
"The idea is to spread this platform out to allow madrassa students from across Pakistan to exhibit their talent and show the world that they are agents of peace and enjoy sports," he said.
"What a day for these madrassa students; history has been made as everyone came and supported us," he said, adding that "this [tournament] will go a long way in defeating terrorism".
Sports are a basic way to do away with violence, and such events are the harbinger of peace, Afridi said.
Peshawar Zalmi will hold such tournaments in every Pakistani city to give madrassa students a chance to show off their talents, Muhmmad Akram, head coach of Peshawar Zalmi, told Pakistan Forward.
"There is immense talent among the students, and they are keen to take part in tournaments," he said.
The league is the first of its kind, he added.
Thrilling matches for students
The event has proved a blessing for madrassa students, Peshawar-based sports journalist Ghani Rehman told Pakistan Forward.
"Hundreds of students came every day to watch the thrilling matches and support their teams," he said.
"If these programmes take place regularly, madrassa students could make it to the national team," he said.
"It is a great experience for us to play cricket and convey to the world that we want peace through sports," said Naveed Alam, 21, who represented a Peshawar religious school at the Zalmi Madrassa Cricket League.
"It is totally a wrong impression that madrassa students promote terrorism... we are also part of this country and want a brotherhood among members of all schools of thought," he said.
Muhammad Rahim, a fast bowler for one of the madrassa teams, said that taking part in such matches has been his dream.
"We have played the matches enthusiastically and want such events to be held every six months," Rahim said.
Former captain of the Pakistan national cricket team Younis Khan said he was impressed by the skills shown by the students, adding that promotion of sports plays a vital role in the development of youth.
Pakistan should have leagues for other popular sports, like volleyball, to provide enjoyment to the public, he said.
Encouraging madrassa students
The madrassa cricket league is highly encouraging and helpful in mainstreaming seminary students, said Khadim Hussain, a Peshawar-based security analyst.
"Taliban militants have been notorious for violently attacking sporting events in Pakistan and Afghanistan because they know that these events engage the public in positive work that ultimately culminates in peace," he said.
Like students of colleges and universities, madrassa students belong to this country and deserve opportunities to take part in sports, he said. "This will not only keep them away from anti-peace activities but help them to grow healthily and perform well academically."
"We can use sports to promote harmony among the different religious schools of thought," he said.
Retired cricketer Mushtaq Ahmed praised the Zalmi Foundation for its efforts to encourage madrassa students.
"Prime Minister Imran Khan [a former cricketer himself]'s vision is also the same as he had on several occasions described these students as residents of Pakistan who needed all facilities," he said.
Khan has urged institutions to encourage madrassa students to serve as ambassadors of peace so they can improve the image of their schools, he said.
"This [work] will enable us to portray a positive image of Pakistan," he said.
Other efforts under way
The KP government provided free accommodations and transportation to the players [of the league] and organisers to do its part to promote sports, Junaid Khan, director-general of Sports KP, told Pakistan Forward.
"We are building playgrounds in every tehsil of the province to provide opportunities for youngsters to play different sports and stay away from negative activities," he said.
In the future, KP officials will organise other sports, like volleyball, kabbadi [a contact team sport], etc., among madrassa students in the province, Khan noted.
"It is the government's policy to promote sports. We are holding regular events in which male and female students compete in different sports," he said, adding that sports can spread love, peace and friendship nationwide.