KARACHI -- Pakistani officials and cricket fans celebrated the return of international cricket to Karachi after a nine-year hiatus with the third annual Pakistan Super League (PSL-3) final Sunday (March 25).
The match took place under tight security at the sold-out National Stadium.
Islamabad United beat defending champion Peshawar Zalmi by three wickets to lift the trophy for the second time. Islamabad United won PSL-1 in 2016, while Peshawar Zalmi triumphed in PSL-2 in 2017.
More than 8,000 security personnel protected the event.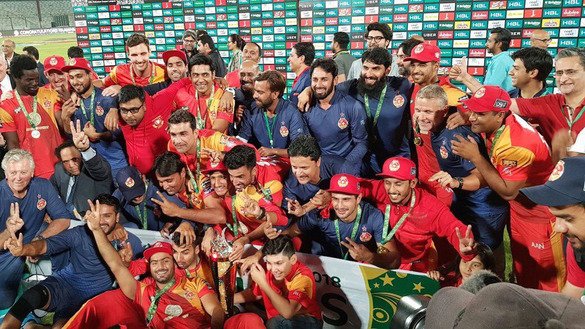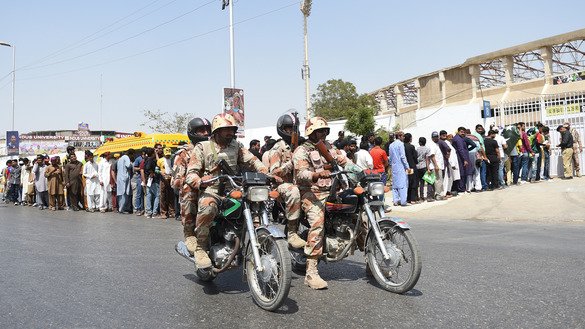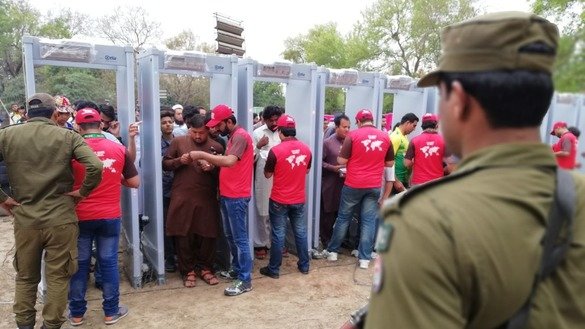 A sign of returning security
The first 31 matches of PSL-3 took place in the United Arab Emirates, before two play-offs in Lahore and the final in Karachi, a testament to the improved security situation in Pakistan.
Holding PSL matches in Pakistan conveys that the nation has defeated terrorism, President Mamnoon Hussain said in a statement.
"Pakistan won today!" Chief of Army Staff Gen. Qamar Javed Bajwa said, according to Inter Services Public Relations.
"We are on the way to our rightful destination of enduring peace and stability," ISPR Director General Maj. Gen. Asif Ghafoor tweeted.
Half of PSL-4's matches will occur in Pakistan, announced Pakistan Cricket Board (PCB) Chairman Najam Sethi.
"We will also hold matches of PSL-4 in cities other than Lahore and Karachi," he tweeted.
Enthusiastic fans
"The residents of Karachi had great enjoyment after a very long [deprived] period," local cricket fan Zeeshan Nazir told Pakistan Forward.
"Although there were some difficulties moving around [because of tight security measures], we were happy," he said.
"I saw great enthusiasm," Karachi-based sports journalist Mehmood Riaz told Pakistan Forward. "[Pakistanis] came with their families to defy fear and defeat militancy."
"I congratulate the whole nation for holding PSL matches on Pakistani soil," Interior Minister Ahsan Iqbal told journalists, calling the event "a victory of peace".
"Our people's resilience and passion for cricket prevailed," Punjab Chief Minister Shebaz Sharif said.
"Holding two PSL playoff matches in Lahore and the final in Karachi was a test case for the PCB and government," Lahore sports journalist Hafiz Shahbaz Ali told Pakistan Forward. "Now we can hope for a whole cricket series on Pakistani soil."