KYIV -- Systemic mistakes in planning the invasion of Ukraine, shoddy intelligence, incompetent generals and fear of higher authorities may lead to Russia losing its war of choice sooner than expected, observers say.
Additional widespread mistakes in the Kremlin's "partial mobilisation" of 300,000 reservists to join Russian forces in Ukraine are another major stumbling block.
"The Kremlin is attempting to message its way out of the reality of major problems in the execution of its 'partial mobilisation', but its narratives are unlikely to placate Russians who can perceive the real mistakes all around them," the Institute for the Study of War (ISW), a US-based think-tank, said in a report published Monday (September 26).
With dozens of protests across Russia, Central Asia and Europe over the past week, and even attacks on recruitment centres, the Kremlin faces a daunting task, the report said.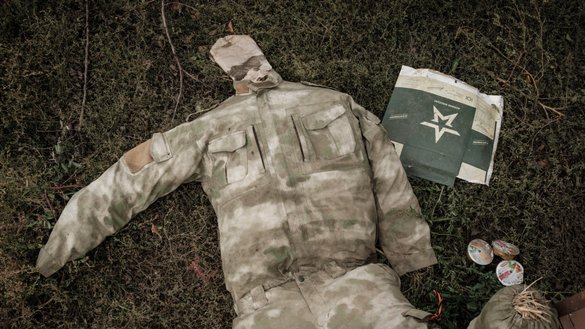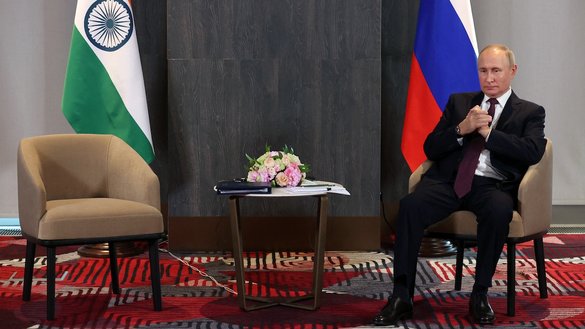 The "partial mobilisation" Russian President Vladimir Putin ordered on September 21 "will generate additional forces but inefficiently and with high domestic social and political costs", ISW predicted.
Faster than expected
The lightning Ukrainian counter-offensive earlier this month is also proving to be a decisive turning point in Russia's invasion of Ukraine, analysts say.
Ukrainian forces September 5 stormed into Kharkiv province after duping the Russians into expecting an offensive in Kherson province, prompting panicked Russian troops to surrender or flee their positions by the thousands.
The offensive saw Ukraine recapture the strategic town of Izyum and oust Russian forces from most of Kharkiv province, which borders Russia.
Ukrainian forces captured the key railway hub of Lyman on October 1.
If this trend continues, analysts say, Russia's complete defeat will occur much earlier than many imagined even in the most daring forecasts.
"Ukraine is winning strategically," said Oleksandr Musiyenko of Kyiv, a military analyst and director of the Centre for Military and Legal Studies.
"After the successful counterattack in Kharkiv province, the initiative passed to Ukraine," he said. "Everything will happen much faster now. Today, the Ukrainian forces already have good progress on the ground."
"Look at the Russian soldiers. They are demoralised, confused, ready to surrender," he said. "Russia can no longer put together large forces, even of the size that it had before the war began."
Underestimating Ukraine
Several main factors explain Russia's failures at the front and will contribute to its imminent defeat, say analysts.
"Most important, of course, is underestimating the enemy," said Mykhailo Samus of Kyiv, a military analyst and former deputy director of the Centre for Army, Conversion and Disarmament Studies.
The Kremlin made "a completely incorrect assessment of the Ukrainian nation", he said.
"The Russians thought they would be greeted with flowers," Samus said.
"They didn't even plan to actually fight here. They thought they would conduct a quick operation like Afghanistan in 1979 and Czechoslovakia in 1968. That is, storming the capital, rapidly annihilating Ukrainian leadership and setting up a puppet regime."
"And then in the second stage, they expected to deploy troops here and completely occupy the country without any combat," he said.
"That's what they wanted to happen."
But the Russian troops' training was based on incorrect data, which in turn suggests their intelligence is poor, said Samus.
He pointed to two possibilities: "Is it the lack of truly high-quality intelligence agencies that can gather and report intelligence? [Or] was the gathered information interpreted and evaluated incorrectly, leading to flawed decisions?"
The latter is typically the norm under such authoritarian regimes, he said.
"Intelligence produces high-quality information, but everything reaches the decision-making centre in distorted form ... because of fear," Samus said. "After all, the dictator wants to hear what will please him, not what is happening in reality."
"I sometimes think, 'how can [the Russians] make so many mistakes?'" he said. "They went into southern Ukraine and didn't do anything to set up an occupying regime that would show they are ready to change life there."
"And by the way, this can be seen in Donbas. After eight years, all they managed to do is destroy what existed before they arrived," Samus added.
Corruption and lies
Corruption is another contributor to the Russian military failure in Ukraine, observers say.
"Corruption is not a problem in the Russian military -- it's a core component of it," said Musiyenko the military analyst.
"Theft in the army can be seen even now. For example, on paper it has a lot of equipment, but when it came time to retrieve combat vehicles from storage depots, everything was unusable or needed major repairs," he said.
"So many years of plundering the army and turning a blind eye to total corruption, and now there is a situation that may lead to a very quick defeat," he said.
All this is layered on top of the demoralisation of the Russian army's leadership as well as of ordinary soldiers.
"The Ukrainians killed many Russian officers and generals," Musiyenko said. "And the reshuffling began. Starting February 24, they had three commands: the northern military district, the southern and the eastern. Then there was only one, headed by Aleksandr Dvornikov. Then they went back to three."
"What a mess! The officers' and generals' uncertainty diminishes trust throughout the entire army," he said, adding, "This is an important aspect of morale."
"What's the main problem? Lies," said Ukrainian political scientist Volodymyr Molchanov of Kyiv
"Russia tends to invent 'different numbers' even in reports," he said. "Often just to steal money."
Amid these problems, Russia is increasingly struggling to keep personnel on the front.
"Desertion is very common among the Russians. There are those who quit by entirely legal means. They try to terminate the contract. They write official requests. That way they can have 'prone to treason' written directly on their military service certificate," Molchanov said.
"In other forces, such cases may simply result in death. For example, among the Wagnerites [Wagner Group mercenaries], desertion merits being shot to death. And Chechen 'Kadyrovites' cut off deserters' heads," he said.
All in all, the war in Ukraine has put Russia on the verge of a major upheaval, Samus said.