ISLAMABAD -- Pakistani religious scholars and civil society groups are lauding the government's decision to ban Chinese video-sharing platform TikTok because of its "vulgar" content.
Pakistan on October 9 banned TikTok in the country after a "number of complaints from different segments of society over the immoral/indecent content" on the social-media platform, the Pakistan Telecommunication Authority (PTA), the state-run telecommunications regulator, said in a statement.
TikTok, which allows users to share short videos, is owned by ByteDance, a Beijing-based internet technology company.
The PTA said in July that Pakistan would ban the app unless it cracked down on content it deemed "immoral, obscene and vulgar". At the time, it issued a final warning to the company.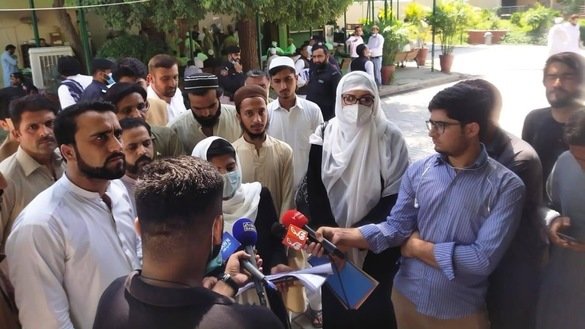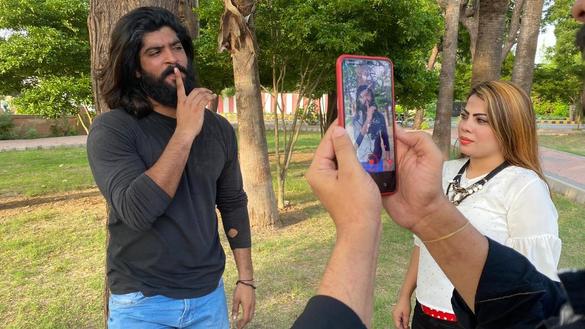 TikTok finally was prohibited in Pakistan after the government received numerous complaints from parents, said Dr. Shahbaz Gill, special assistant to Prime Minister Imran Khan on Political Communication.
"The Prime Minister's Portal received numerous complaints from parents saying that their children were adopting indecent activities due to the short-video app, which are against the religious, social and traditional norms of Pakistani society," he said.
Mocking religion
The ban has seen support from politicians, religious scholars and civil society groups in Pakistan.
In July, Rabia Nusrat, a member of the Punjab Assembly, submitted a resolution in her provincial legislature, seeking a ban on TikTok.
"The indecent and vulgar language being used on TikTok will have a negative impact on society," Nusrat said. "The app has not only been used to commit blackmail but also to mock religion."
"Pakistan's religious groups support the government's move to ban TikTok because it is not only negatively affecting Pakistan's society but mocking religion too," said Maulana Usman Makki, a Karachi-based religious scholar.
Foreign tech companies, particularly Chinese firms, should respect society and religion and not allow content that creates unrest among a country's residents, said Makki.
The Pakistan Citizens Organisation (PCO), a Peshawar-based civil society group that organised protests and filed a petition at the Peshawar High Court to outlaw TikTok, welcomed the move.
Most Pakistanis support the government's move to ban the platform because it promotes various activities that violate the codes of Islamic life, Asim Asmat, one of the PCO's leaders, said in Peshawar October 10.
"TikTok was diverting youth to a frivolous attitude and causing an increase in suicides," Asmat said.
A number of young Pakistanis have died while filming videos for the app. In June, Tanveer Ali, 19, accidentally shot and killed himself while filming a clip for TikTok in the Sikandar Goth neighbourhood of Karachi.
Increasing scrutiny worldwide
For its part, Beijing has blocked Western-based social media platforms at home. The Chinese regime prohibits use of Twitter, YouTube, Google and Facebook and uses a "Great Firewall" to restrict access in China to news and information.
Chinese diplomats and state media hypocritically take advantage of openness abroad and have flocked to such platforms in recent years to push Beijing's narrative.
A particularly egregious claim made by China and spread on social media was the conspiracy theory claiming that the US military brought the coronavirus to Wuhan.
In addition, TikTok has been facing increasing scrutiny worldwide over how it collects and uses personal data.
India on July 23 banned TikTok and another 52 Chinese apps, arguing these platforms are using data illegally and are secretly collecting information from people's phones when they download the apps.
The US White House in August issued orders that would have effectively banned TikTok and WeChat, another Chinese app, from the US market, because of national security concerns.
TikTok also is being scrutinised in Australia, with intelligence agencies investigating whether the app poses a security threat. Some parliamentarians are demanding that the government ban it, the Australian Broadcasting Corp. reported August 1.
TikTok was outlawed in Bangladesh last year as part of a clampdown on pornography. Indonesia briefly blocked access to the app in 2018 over blasphemy concerns.