PESHAWAR -- After frequent terrorist attacks for more than a decade, life has returned to normal in the historic Qissa Khwani Bazaar.
The bazaar, situated in the centre of Peshawar, bore witness to some of the worst terrorist incidents in the region, leaving the market and nearby streets deserted.
Today, however, traders and customers have returned with smiles on their faces.
The hustle and bustle starts with sunrise as thousands turn to the historic bazaar to drink qehwa, eat falooda and fried fish and buy books, clothes, cosmetics and sweets.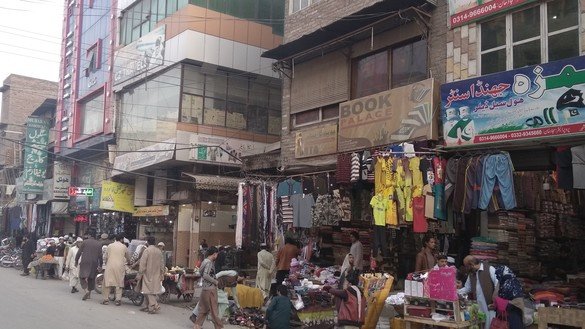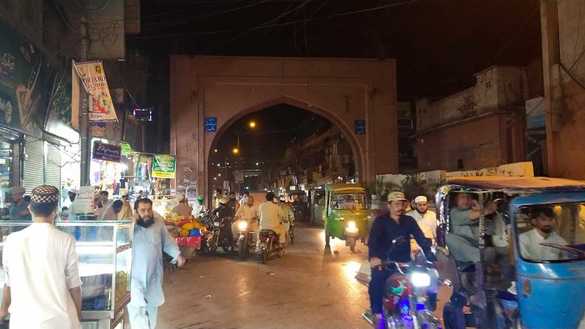 "I visit Qissa Khwani twice a week to have the traditional rice and buy sweets from the popular Lahori Sweets," said Sohail Jan, a visitor in his late 30s.
There is no fear among shopkeepers or customers since peace has returned not only to this part of Peshawar but across the country as well, he said.
Major terrorist incidents and bombings took place in Qissa Khwani and surrounding areas, killing hundreds and wounding scores of others, said Jan.
Suicide bombings in and around the bazaar claimed the lives of several politicians and officials, including Deputy Inspecteor General of Police Malik Mohammad Saad and Deputy Superintendent of Police (DSP) Khan Raziq in January 2007.
Another suicide bombing in December 2012 near Qissa Khwani Bazaar killed Khyber Pakhtunkhwa (KP) politician Bashir Ahmad Bilour and seven other individuals.
Other attacks targeted mass gatherings.
More than 100 people were killed and more than 250 wounded in a twin suicide bombing at All Saints Church in Kohati, at the back of Qissa Khwani Bazaar, in September 2013.
A car bombing in October 2009 at the nearby Meena Bazaar killed more than 137 people and wounded more than 210.
Fear receding
"Life has returned to normal for the last few years since nothing untoward has happened in Qissa Khwani and nearby streets, and the public is so happy about it," said Javed Khan, the owner of a printing press at the back of the bazaar.
"The assassinations of Malik Saad and Bashir Bilour, the Meena Bazaar blast and the attack on All Saints Church just a few metres from Qissa Khwani were some of the worst incidents," said Khan.
"More customers including men and women are coming to this place as they have no fear of blasts," said Abdul Majid, the owner of a crockery store near All Saints Church.
The bazaar is the heart of the city and attracts thousands of visitors each day, he added.
"The situation has improved in Qissa Khwani and all parts of Peshawar and the rest of KP during the last few years because of the sacrifices of the police and other security forces," said DSP Atiq Shah.
Normal life has returned to Qissa Khwani and to all the malls in the inner city, he said.
"We have improved patrolling, installed closed-circuit television cameras and taken every measure to improve security at Qissa Khwani, Khyber Bazaar, Chowk Yadgar, the food street in Ghana Ghar, Hashtnagri and many areas where tens of thousands of customers come throughout the day," said Shah.