ISLAMABAD -- Pakistani technology analysts are urging Pakistani authorities to take advantage of the ongoing US-China trade dispute in order to bolster the country's tech sector.
Tensions between Washington and Beijing have risen over a host of issues including trade, the coronavirus pandemic, and the Chinese regime's policies in Xinjiang and Hong Kong.
As a result, US tech companies gradually have turned their eyes toward new markets, in particular India.
Since the start of 2020, major US tech giants including Amazon, Facebook and Google, have invested about $17 billion (Rs. 2.8 trillion) in India, CNN reported in July.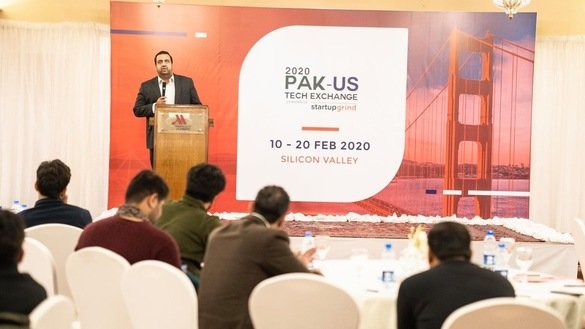 "India's diplomatic spat with China has spilled over into tech," it said.
"And while India has always been a big draw for US tech firms, the diminishing scope for tech co-operation with China and new threats to their foothold in places such as Hong Kong are giving new importance to the Indian market," the report said.
"It is harder and harder to do business with China," said Mark Lemley, director of Stanford University's Programme in Law, Science and Technology. "There is also a growing sense that doing business with China involves troubling moral compromises."
Missing out on investment
Pakistan should follow the footsteps of India by not taking a side in the trade dispute and should encourage American firms not only to invest in emerging technologies and manufacturing but also to boost the sectors of call-centre services, digital marketing and software in Pakistan, say analysts.
"Pakistan has been completely missing out in the major investment agreements with American companies, mainly because of its close relations with China," said Shaikh Siraj, an economist associated with a multinational trade body in Islamabad that he preferred not to identify.
"Pakistan should reconsider its economic relationship with China and not take sides in the US-China [trade] war because it is affecting Pakistan on the economic front," he said.
Pakistan's internet user base grew 32.4% in 2019, according to the Pakistan Telecommunication Authority, making it one of Asia's fastest growing internet markets.
"But despite substantial growth in the internet space, the country's tech ecosystem remains largely under the radar," said Zain Alam, a computer scientist at a private university in Karachi.
"The tussle [between China and the United States] provides an opportunity for Pakistan to attract US tech companies, and it can only be possible by not taking sides," he said.
Because of Pakistan's political relationship and economic reliance on China, those opportunities could go to other countries, he said.
"Unlike India, Pakistan has not benefited from the software and business process outsourcing (BPO) call-centre opportunities in the past... because of its partnership with China," Alam said.
A golden opportunity
Although official statistics are not available, media reports suggest that Pakistan produces more than 20,000 information technology graduates annually and offers a domestic market of more than 200 million consumers.
However, Pakistan has failed to attract US investments in startups.
Since 2010, 720 startups have been established in Pakistan with 100 successfully raising funding, according to an analysis by the US-based McKinsey and Co. management consultancy.
"Funding continues to be a major challenge -- only nine Pakistani startups received venture capital funding in 2017, compared with 790 in India during the same period," the report said.
"The tension between the two countries has provided Pakistan an opportunity to increase American investor focus on a country that is still yet to produce its first high-valuation startup," said Ashok Sharma, a Karachi-based consultant who advises startups.
US-based companies can provide tens of thousands of data operator and BPO call-centre jobs to Pakistani tech graduates, he said.
"US co-operation could generate jobs for software makers, data analysts, statisticians, call-centre specialists and others," Sharma said.
Pakistan in the second quarter of 2020 had the fourth highest rate of income growth for freelance workers in the world, compared to the same quarter in 2019, according to Payoneer's Global Gig Economy Index.