KARACHI -- Pakistani officials have joined those worldwide in raising concerns over the reliability and effectiveness of Chinese-made medical products made to help combat the novel coronavirus.
The Chinese regime has been earning billions of dollars selling masks and other protective equipment to foreign countries since March, yet a growing number of nations are complaining about substandard or faulty medical products.
Beijing, in a bid to appear as a benevolent power amid the crisis, has exported medical equipment all around the world, including Afghanistan, Pakistan, Central Asia, the Middle East and Europe.
China has exported 3.86 billion masks, 37.5 million pieces of protective clothing, 16,000 ventilators and 2.84 million COVID-19 testing kits since March 1, Chinese customs official Jin Hai said in early April, with orders to more than 50 countries.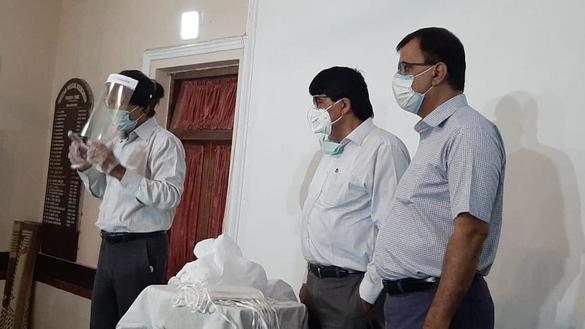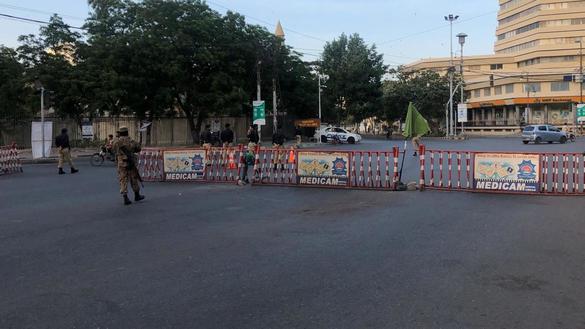 However, a host of countries -- including the Netherlands, the Philippines, Croatia, Turkey and Spain -- have complained about substandard or faulty medical products shipped from China.
30-35% accurate
Pakistan on March 28 received thousands of test kits and pieces of protective gear from China to contain the spread of the coronavirus in the country.
Twenty thousand coronavirus test kits that the federal government sent to the Sindh government were of a lower standard, Sindh government spokesman Murtaza Wahab Siddiqui said April 12.
"We had received 3,000 and then 17,000 tests without VTMs [Viral Transport Medium] and swabs, which are necessary for conducting the tests. Therefore [they are] of no use," Wahab tweeted on April 12.
"Secondly, the quality of kits is not fit for clinical examination. This is also mentioned on prescription note available with the kits," he said.
"The detection results of these kits are for clinical reference only and should not be used in the sole criteria of clinical diagnoses," said a lab test report shared by Wahab.
Nasir Hussain Shah, another Sindh minister, said that medical personnel working with him had confirmed that most of the testing kits provided by the federal government were giving only 30% to 35% accurate results.
The Drug Regulatory Authority of Pakistan (DRAP), a government body, did not even check if the coronavirus testing kits made by China were manufactured by certified companies, confirmed Federal Science Minister Fawad Chaudhry.
"When I asked [the director of DRAP] about the certification of the kits, he said he hadn't checked that because the authority was never asked to do so," Chaudhry said during a TV talk show, SAAMA TV reported on April 17.
Other Pakistani health officials confirmed that they are not satisfied with the "substandard" Chinese test kits.
"The diagnostics kits achieved only 30% accuracy -- lower than the promised 80%," said a health official in Islamabad, who spoke on the condition of anonymity because he was not authorised to speak to the media.
The Pakistani government did not openly show its displeasure over the kits because it wants to maintain good relations with Beijing, he said.
Faulty equipment worldwide
A number of European governments, including those of Spain, the Czech Republic, the Netherlands, Slovakia, Turkey and the United Kingdom, have rejected Chinese-made equipment designed to combat the pandemic.
The Spanish government on March 27 withdrew 58,000 Chinese-made coronavirus testing kits from use after it emerged that they had an accuracy rate of just 30%, Spanish media reported.
As much as 80% of the 300,000 rapid coronavirus test kits -- worth 54 million CZK ($2.1 million) -- purchased by the Czech Republic from China last month were faulty, Daily Prague Morning reported March 26.
The Dutch Health Ministry on March 21 announced it had bought 600,000 face masks from China distributed to front-line medical teams.
"But the masks did not fit and their filters did not work as intended, even though they had a quality certificate," the BBC reported March 30, citing Dutch health officials.
Of the 170,000 Chinese kits that arrived in India on April 5, about 50,000 failed quality tests, the Outlook reported on April 16.
Meanwhile, Nepal's Ministry of Health and Population on April 1 instructed that the COVID-19 Rapid Diagnostic Kit imported from China by a private contractor not be used after doubts emerged about its reliability, the Nepal Times reported.