BEIJING -- An almost week-long public silence by Chinese authorities on the COVID-19 coronavirus cost the world a chance to nip the pandemic in the bud, the Associated Press (AP) reported this week.
Chinese officials in secret realised a deadly outbreak had occurred; however, they allowed Wuhan, the city at the epicentre, to host a mass banquet attended by tens of thousands, spreading the virus in all directions.
The delay lasted six days -- January 14 through 19. Finally President Xi Jinping warned the public on January 20, but by then at least 3,000 people had been infected during that period of silence, according to internal documents obtained by the AP and expert estimates.
"If they took action six days earlier, there would have been much fewer patients and medical facilities would have been sufficient," Zuo-Feng Zhang, an epidemiologist at the University of California, Los Angeles, told the AP.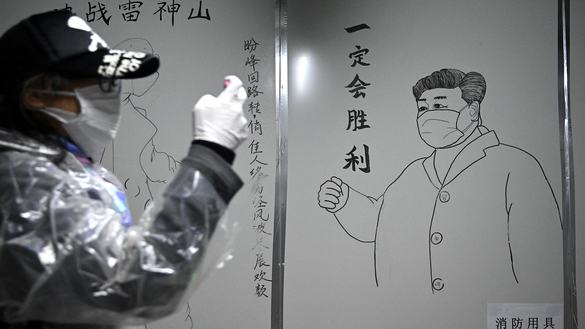 These revelations come amid growing evidence that the virus was accidentally leaked from a lab in Wuhan that was conducting risky studies on bat coronaviruses in unsafe conditions, not from a wet market, as alleged by Beijing.
Lack of transparency
The six-day delay began in the middle of almost two weeks during which China's Centre for Disease Control and Prevention (CDC) registered no cases from local officials, even as hundreds of COVID-19 patients were hospitalised nationwide January 5 to 17.
Beijing's tight controls on information, bureaucracy and a reluctance to send bad news upward muffled early warnings, say observers.
"It really increased the stakes for officials, which made them reluctant to step out of line," said Yale University political scientist Daniel Mattingly, referring to how Xi's authoritarian rule inhibited officials.
Chinese officials began mobilising only after the first case outside China was diagnosed, in Thailand January 13.
Tight-lipped in public, Chinese officials in private were taking steps to stem the outbreak, but their failure to notify the Chinese public and other countries limited the effectiveness of their measures.
Ma Xiaowei, minister in charge of the country's National Health Commission, held a confidential teleconference January 14 with provincial health officials.
In response to the teleconference, the Chinese CDC January 15 initiated a top-level emergency response. It issued 63 pages of confidential instructions, obtained by the AP, to provincial health officials.
In public, however, officials played down the threat.
"We have reached the latest understanding that the risk of sustained human-to-human transmission is low," Li Qun, chief of the Chinese CDC emergency centre, told Chinese state television January 15.
Finally on January 20, Xi told the public that the outbreak "must be taken seriously".
If the government had urged the public a week earlier to practice social distancing, mask wearing and travel restrictions, the number of cases could have diminished by up to two-thirds, one study later found.
Calamitous delay
The calamitous silence by Beijing seeded an explosion in cases.
Wuhan's case count began to climb immediately and exponentially — four on January 17, 17 on January 18 and 136 on January 19.
From China, the virus spread across the entire planet, upending life and causing untold humanitarian and economic costs. As of Friday (April 17), medics had registered 2,165,500 cases worldwide, including 145,705 deaths.
After containing the spread of COVID-19 in China, Beijing moved on to selling deficient medical equipment and engaging in disinformation on social media about the origins of the pandemic.
Even three months later, Beijing is still avoiding transparency on COVID-19. On April 17, Wuhan abruptly increased its city-wide death toll from the coronavirus by 1,290, as AFP reported. That adjustment brings the total number of deaths in the city to 3,869.
However, it raises questions about how many more deaths from COVID-19 remain unreported in China.