KHAR -- Tribal residents have warmly welcomed the establishment of the first private school for girls in Bajaur District.
The Islamic Girls Public High School was inaugurated during a ceremony in Inayat Killi on August 18.
The school, established in the most populated area of Bajaur, "will provide standard educational facilities to the people of the area and will meet the shortage of girls' schools", Noor Rahman, the president of the Private Education Network (PEN) Bajaur chapter, said during the ceremony.
"In Bajaur, we do not have enough government schools; this is a very positive step and will encourage more investors for the establishment of private girls' schools," he said.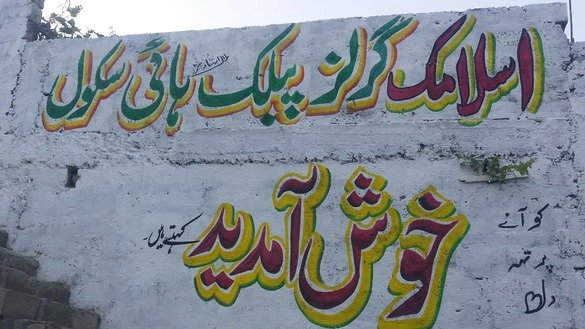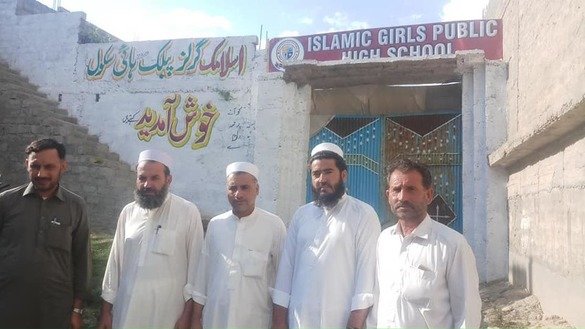 "This is a revolutionary step in a district affected by war," Rahman said. "We are planning to establish another school of its kind in Khar, Bajaur."
"After the establishment of the first girls' school in Bajaur, we now have 92 private schools in the PEN network," he said.
More than 30 girls were admitted a week after the inauguration, said Rahman, adding that the first 50 to sign up will gain admission free of cost to encourage others to join.
"We faced problems before the establishment of the school as the government girls' school was very far from our home; now we are happy to have a school on our doorstep," said Bushra Bibi, a fourth-grade student.
"Such initiatives are positive steps towards the development of society, and more schools are needed as government schools for girls are less numerous in the district than those for boys," said Raina Gul, the chairperson for the Rising Women of Pakistan organisation.
"Islam has declared education equally compulsory for men and women," said Mufti Bilal Yasir, a religious scholar based in Bajaur.
"Women play an important role in the reforming of society, for this purpose we need to educate our daughter and sisters," he added.
Development amid peace
"We are working on the upgrade of different schools in Bajaur District," said Assistant Education Officer Bajaur Hamidullah Jan, referring to government schools.
The construction of higher capacity buildings in three schools, one female and two male, is under way and soon will be completed, he said.
"Upgrades for six more schools have been proposed for which we will allocate Rs. 218 million ($1.4 million)," Jan said.
"Militants destroyed 111 schools in Bajaur in the period of militancy from 2008-2015, but 110 schools have been rebuilt, and the remaining one will be built by the Pakistan Army soon," Jan added.
"After the establishment of peace, things have been going in the right direction and we are working on 10-year, 20-year and 30-year plans for the development of different sectors" including education, health and irrigation, among other areas, said Deputy Commissioner of Bajaur District Usman Mehsud.
New government departments such as Excise and Taxation, Food and Rescue 1122 are going to start work soon in Bajaur, he said.