PESHAWAR -- Pakistan has ramped up security measures throughout the country ahead of the start of Ramadan and is making efforts to prevent price gouging on food.
The holy month is set to officially start on Tuesday (May 7) in Pakistan. In some parts of Khyber Pakhtunkhwa (KP), it began on Monday (May 6) after an announcement by local religious scholars at the historic Qasim Ali Khan mosque.
Prime Minister Imran Khan on Monday ordered the Interior Ministry and the chief secretaries of the provinces to ensure security.
"All the superintendents of police, their deputies and station heads have been directed to improve security, especially ahead of iftar and during prayer time," Capital City Police Officer Peshawar Qazi Jamil ur Rehman told Pakistan Forward.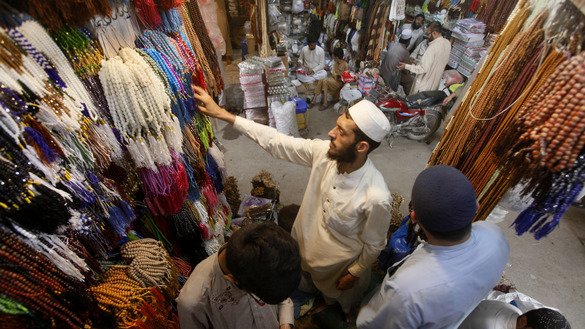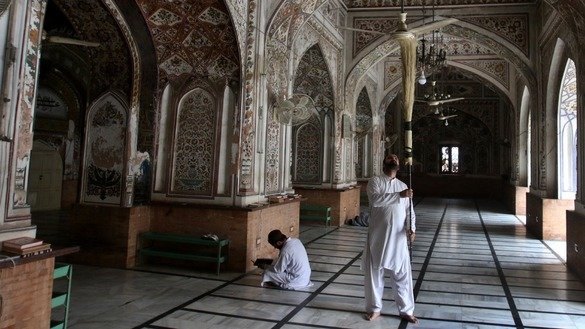 Uniformed and plainclothes officers are stationed at busy trade centres to monitor suspicious elements, he added.
Police launched a crackdown on street criminals ahead of Ramadan that resulted in the busting up of eight gangs and the arrest of 25 criminals involved in various incidents over the course of three days, according to Rehman.
"The most troubled areas have been pointed out, and we are giving more attention to those areas besides improving intelligence," he said.
"We have upgraded security in Dera Ismail Khan with strengthened posts at entry and exit points and patrols across the region," Waqar Ahmad, a superintendent of police in Dera Ismail Khan, told Pakistan Forward.
The services of Rescue 1122 will remain available around the clock across the province during the holy month, officials said.
"The operational staff in all the rescue stations across the province will remain alert to respond to any call of emergency immediately during Ramadan," Bilal Ahmad Faizi, a spokesman for Rescue 1122, told Pakistan Forward.
The emergency services will be available also during the iftar and sehr times, he added. "We will remain alert as medical emergencies normally increase during Ramadan."
Countering profiteers
Prime Minister Khan in a letter ordered officials to work against hoarders and profiteers and to monitor prices during Ramadan.
As part of that effort, the government has set up special "sasta [cheap] bazaars" in almost all the districts to provide food at subsidised rates during the holy month.
"About 300 sasta bazaars have been set up in Punjab to provide vegetables, lentils, fruit, meat and other food items at controlled rates," Hafiz Mumtaz Ahmad, Punjab minister for excise, taxation and narcotics control, told reporters during a visit to one such bazaar in Faisalabad.
The government will monitor prices so no one can increase them on his or her own, he said.
Meanwhile, in Sindh, "the provincial government has approved setting up fair-price markets at 25 places in Karachi where food items will be provided at controlled rates," Saeed Ghani, Sindh minister for local government, public health engineering and rural development, told the provincial assembly on May 3.
Balochistan Chief Minister Jam Kamal in a statement last week directed authorities to go after profiteers and hoarders to ensure that shoppers can buy food items at fair prices.
In addition, Pakistanis are sharing meals with the needy across the country. A number of groups and individuals have set up stalls to provide free meal, drinks and snacks to those in need.
"A group of our friends have collected money that we will use to provide free food, snacks and drinks to the needy at iftar time," Shaukat Khan, a resident of suburban Peshawar who organises stalls every year, told Pakistan Forward. The group feeds about 50 needy individuals daily, he said.
"There are groups and people who are providing food and drinks to hundreds and even thousands of the needy during iftar time daily," Shaukat said.