PESHAWAR -- A Sikh trader has found a new way to promote interfaith harmony -- by cutting prices on commodities and food items bought by fasting Muslims during the holy month of Ramadan.
Nirinjin Singh, who owns the Hardyal Singh Khalsa Store in the Jamrud bazaar in Khyber District, came up with the idea.
"Our aim during Ramadan is to facilitate Muslims by providing daily-use items at special rates," said Gurmeet Singh, one of Nirinjin's four sons who help run the store.
"We earn a profit in 11 months of the year, but during Ramadan, the facilitation of fasting Muslims became our priority," he said.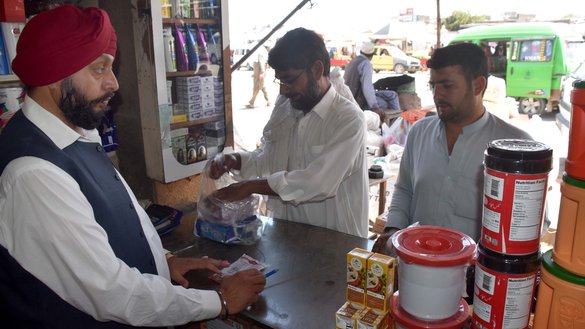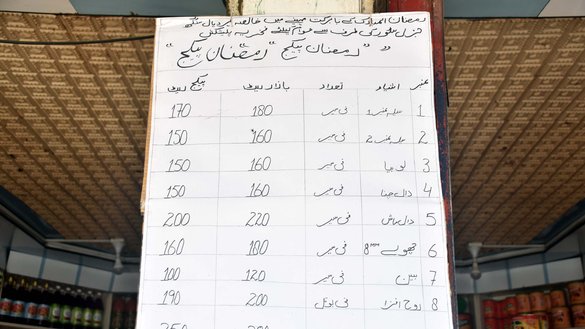 "My family deemed prayer from the parched lips and dry mouths of a fasting Muslim more valuable than profit during Ramadan," Singh said. "A sincere prayer from a Muslim's heart was worth ignoring a profit, whatever it may be."
"We are doing it without any [financial] support," he added. "We want to serve Muslims during Ramadan in every possible way, whether by giving them financial relief or saving them from manual labour."
"We want to express solidarity with Muslims by giving them tangible benefits and helping those who cannot afford the exorbitant prices of edibles during Ramadan," he added, referring to the common practice of price-gouging during the holy month.
"I also want to set an example for others to follow and will continue the same in the future to promote interfaith harmony by helping the needy during Ramadan," Singh said.
All traders should follow the Singhs' example in helping those who are without adequate resources and cannot purchase daily-use items because of skyrocketing prices during Ramadan, said 24-year-old Sajid Khan, a resident of Jamrud.
As a true believer, everyone -- whether a trader, businessman or a servant -- should think about the welfare of Pakistanis during the holy month of Ramadan and give precedence to their well-being over making money, he said.
The efforts of Nirinjin Singh's family should be valued and praised because the family is striving to enhance the welfare of the majority Muslim community during the holy month of Ramadan, giving primacy to spiritual gains over financial advantage, said Baba Gurpal Singh, a Sikh community leader.
Although Muslims and Sikhs already enjoy peaceful coexistence, the endeavours of Singh's family could lead to better prospects of interfaith harmony and mutual respect, he said.