PESHAWAR -- Members of "Islamic State of Iraq and Syria" (ISIS) fleeing from Syria after being routed there will not find a welcoming base in Pakistan and Afghanistan, experts and security analysts say.
ISIS previously made inroads in the region as remnants of militant groups such as Tehreek-e-Taliban Pakistan (TTP), al-Qaeda, Lashkar-e-Islam and others were forced by government crackdowns to sign up for ISIS for their own survival.
Now however, the terrorist group "has lost its power base in Pakistan, while it has also been badly defeated in Afghanistan," Dr. Sarfaraz Khan, a specialist in Central Asian studies and former director of the Area Study Centre at the University of Peshawar, told Pakistan Forward.
Military operations such as Zarb-e-Azb in Pakistan and Radd-ul-Fasaad "have proved disastrous for ISIS and its sympathisers and they are on the run", he said.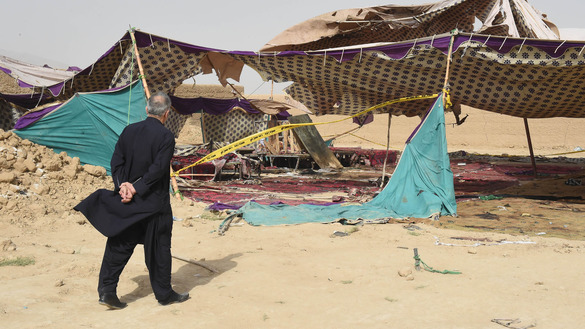 "In Afghanistan, they are also facing tough resistance from the Afghan government as well as from the Afghan Taliban, who are not willing to share their power base with foreigners... and due to ideological differences as well," Sarfaraz added.
ISIS tried to exploit the anarchic situation in the Pak-Afghan border region, he said. However, as the "noose tightened", the group lost its local support.
"I believe they're not finding much local support for recruits here in Pakistan," Sarfaraz said. "Even the handsome money that ISIS was offering couldn't lure fresh fighters because of the severe crackdown."
Resources shrink
ISIS, which relied on revenue from the illegal sale of oil along with ransom money, fines, extortion and looting to finance its activities, is being squeezed by the Pakistani and Afghan governments, according to analysts.
The militants had been offering about $800 (Rs. 112,456) to recruits in Pakistan but the government's crackdown on money laundering, among other moves, has slowed the illegal flow of money, said Dr. Syed Hussain Shaheed Soherwordi, chairman of the Peace and Conflict Studies Department at the University of Peshawar.
"Like many other militant groups, ISIS is going into hibernation in Pakistan in the wake of law enforcement agencies' efforts to fully implement the National Action Plan" aimed at cracking down on terrorism, he told Pakistan Forward.
Pakistan's crackdown on ISIS's efforts to recruit and gather funds on the internet is hurting the terrorist group, said Asfandyar Marwat, a researcher and faculty member of the Institute of Peace and Conflict Studies at the University of Peshawar.
ISIS is adept at using the internet for recruitment and fundraising, "but as law enforcement agencies here have gotten tough on cyber crimes, the militant group lost this green pasture too," he said.
"ISIS sympathisers and workers did try for some time to raise charity funds in mosques and public places and sought donations from philanthropists," Peshawar-based senior security analyst Brig. (ret.) Mehmood Shah told Pakistan Forward.
"But the government's hardened stance compelled them to abandon their campaigns," he said.
Going into 'hibernation'
Even though efforts to defeat ISIS in the country are well under way, the battle is not over, Syed Akhtar Ali Shah, a former inspector general of police in Khyber Pakhtunkhwa, told Pakistan Forward.
"Intelligence-based targeted operations against ISIS have neutralised it to a large extent -- even sympathisers have gone into hibernation," he said.
However, it is "too early" to determine that ISIS is no longer a threat, Shah said.