PESHAWAR -- Result show that voters in Pakistan refused to lend support to candidates with extremist ideologies in the recent general elections, opting instead to back young and educated candidates.
Almost all candidates fielded by radical groups were rejected by voters during the polls, which included the National Assembly as well as the assemblies of Pakistan's four provinces.
"All candidates fielded by the radical groups across Khyber Pakhtunkhwa [KP] suffered defeat at the hands of their rivals," Yousuf Ali, a Peshawar-based journalist, told Pakistan Forward.
The Pakistan Rah-e-Haq Party, a front for the banned Ahle Sunnat Wal Jamaat (ASWJ), failed to win a single seat in the country. ASWJ leader Ibrahim Qasmi himself suffered a defeat, losing in Constituency PK-75 (Lakki Marwat-II).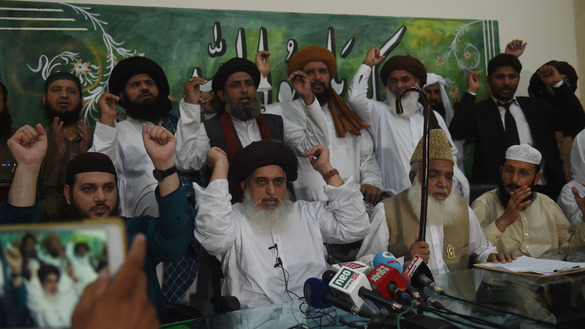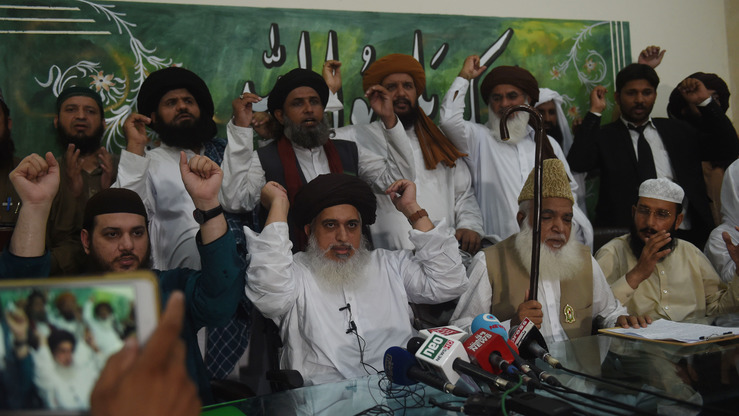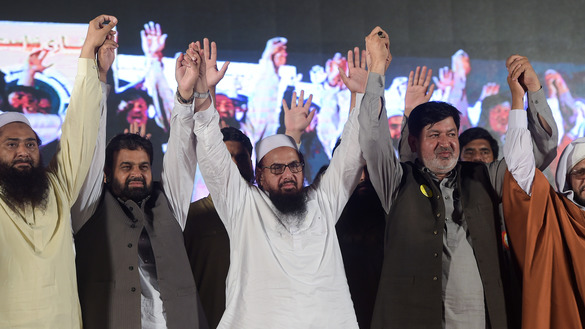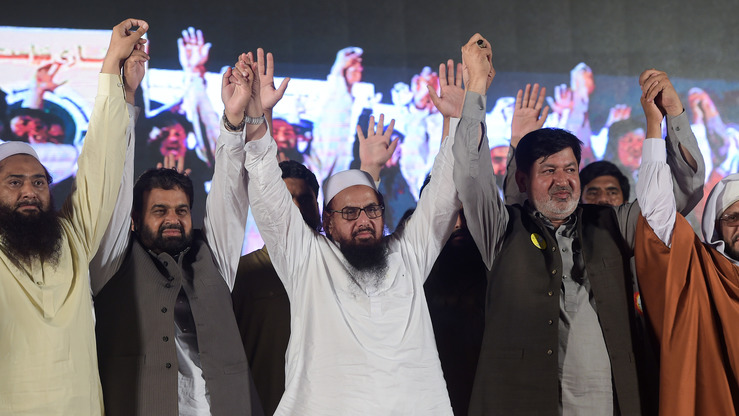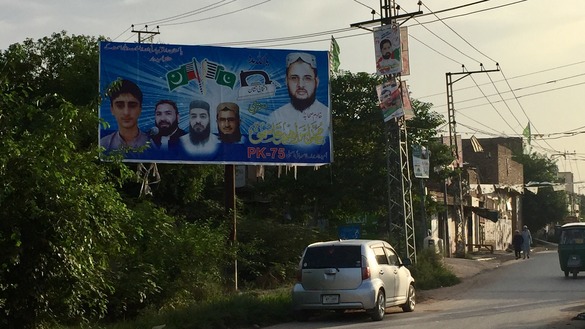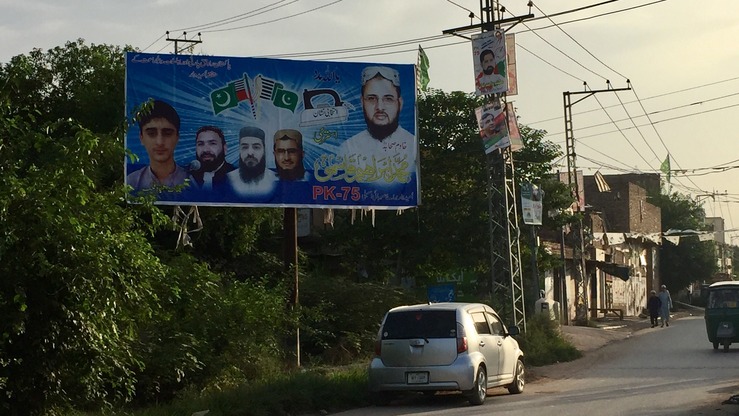 "Qasmi notched only third place with 6,232 votes, against 27,659 votes for Pakistan Tehreek-e-Insaf (PTI) candidate Wajid Ullah and 8,484 votes for Syed Aqil Shah of the Awami National Party (ANP)," Ali said.
Zafar Ali, a candidate for Allah-o-Akbar Tehreek (AAT), obtained 283 votes in PK-75, he added. The party represents the Milli Muslim League (MML), a political party created last year by Hafiz Saeed's Jamaat-ud-Dawa (JuD) -- the charity wing of militant group Lashkar-e-Taiba (LeT).
The Election Commission of Pakistan (ECP) in June banned MML from registering as a political party.
Hafiz Saeed's son Talha Saeed and his son-in-law Khalid Waleed both ran under the AAT banner. Both lost their races, as did every other candidate from that party.
Meanwhile, Shakil Ali Shah, a candidate of Tehreek-e-Labaik Pakistan (TLP), the political wing of the hardline Tehreek-e-Labaik Yah Rasool Allah Pakistan religious movement led by Khadim Hussain Rizvi, won only 233 votes in PK-75.
Officials mistakenly declared one TLP candidate, Haider Ali Shah, the winner in Constituency PK-64 (Nowshera-IV), according to Ali. They later fixed their mistake -- former KP Chief Minister Pervez Khattak of PTI won with 38,234 votes as compared to Shah's 3,953 votes.
The TLP fielded 180 candidates throughout the country. Only two won seats in the Sindh provincial assembly and none in the National Assembly.
Other religious-leaning parties with less extreme platforms also fared poorly in the elections. The leaders of mainstream Islamist parties failed to win seats in their native constituencies.
Siraj ul Haq, the chief of Jamaat-e-Islami Pakistan (JI), lost to a PTI candidate in Dir.
Maulana Fazl-ur-Rehman, the chief of Jamiat Ulema-e-Islam (Fazl) (JUI-F), lost races for two National Assembly seats in Dera Ismail Khan. PTI candidates defeated him in both races.
Akram Khan Durrani, a former KP chief minister and a Muttahida Majlis-e-Amal (MMA) member, lost in Constituency NA-35 (Bannu) to PTI chairman Imran Khan. His party won only 12 seats in the National Assembly, compared to 63 in 2002.
Rejecting extremism
"[Voters] have rejected the extremist elements and voted for the young and educated all over the country," Umair Khan, a spokesman for PTI, told Pakistan Forward.
PTI allotted tickets to a number of young men and women from all over the country, he added, including many in their early 30s and some in their late 20s.
"All of these young men and women entering the provincial and national assemblies are educated and have excelled in their respective fields," Khan said.
PTI fielded a woman candidate, Hameeda Shahid, for Constituency PK-10 (Dir-1), a highly conservative part of Malakand Division. Malakand had been under the influence of the Taliban in past years.
Though the winner was Malik Badshah Saleh of the Pakistan Peoples Party with 20,936 votes, Shahid received 10,904 votes in a constituency that had been historically hostile to letting women even vote. Many women in the area voted for the first time in July.
"The rejection of candidates from extremist parties represents a mature approach by the people of Pakistan, who have suffered heavily from extremism," Prof. Yasmin Ali, a columnist and political commentator from Lahore, told Pakistan Forward.
Such elements will be welcomed into the mainstream only if they publicly renounce extremism and give a written affidavit promising not to engage in such activities in the future, he added.
"Almost all the candidates these parties fielded lost their elections, except one or two in Sindh," said Ali.
Concerns remain
Although few of the more than 1,500 candidates fielded by Islamic fundamentalist parties won seats, the number of overall votes the parties received is still a concern, AFP reported.
TLP polled more than 2.23 million votes in the National Assembly elections, its first general election, and more than 2.38 million provincial votes, according to the ECP.
AAT registered more than 435,000 national and regional votes.
"Their overall number of votes is very surprising," political commentator Fasi Zaka told AFP.
Their sizable vote banks will give them clout in an increasingly competitive political landscape, according to Zaka.
"The interesting thing about this election is ... what kind of space it creates for Pakistan five years down the line," he told AFP.