QUETTA -- Pakistani security forces Thursday (May 17) killed at least three terror suspects in fierce gun battles in the suburbs of Quetta, Inter Services Public Relations (ISPR) reported.
Pakistani forces carried out the intelligence-based operation in the village of Killi Almas, on the outskirts of Quetta, based on a tip about suicide bombers hiding there.
Those killed included Salman Badeni, the head of Lashkar-e-Jhangvi (LeJ) in Balochistan.
"The two other killed suspects were [would-be] suicide bombers and were prepared for hitting a high-value target," ISPR said in a statement sent to journalists.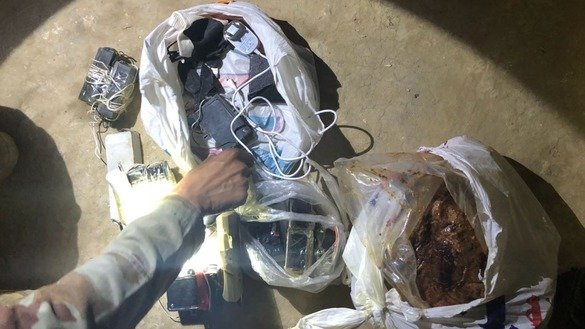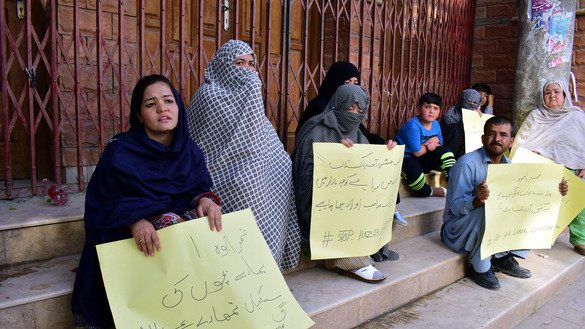 "The killed suspects were involved in the killings of over 100 [members] of the Hazara Shia community in Balochistan and ... they also carried out a number of attacks on police and other law enforcement agencies' personnel," ISPR said.
Senior military intelligence officer Col. Sohail Abid was killed and four other Pakistani soldiers were injured, including two critically, during the intense exchange of fire, according to ISPR.
"The two killed [would-be] suicide bombers were identified as Afghan nationals," Muhammad Javed, a senior security official in Quetta, told Pakistan Forward.
"It is a big development and a major setback for militant groups that are extensively involved in anti-peace activities in Balochistan," he said. "The dead suspects had a big terror plot in Quetta, and the raid conducted at Killi Almas was part of Operation Radd-ul-Fasaad," he said.
'Massive setback' for militancy
Badeni also was a senior commander with the "Islamic State of Iraq and Syria" (ISIS)'s Khorasan branch, according to officials.
He spent time in several parts of Afghanistan for training and other organisational activities, a Rawalpindi-based senior intelligence official told Pakistan Forward on the condition of anonymity.
"The killing of Salman Badeni is a big blow for the banned Lashkar-e-Jhangvi in Balochistan. He was the mastermind of major attacks LeJ carried out against Hazara community members and other minorities in Balochistan since 2017," the official said.
Several key LeJ commanders linked with ISIS have been arrested in Balochistan over the past two years, he said.
"A few days earlier, key LeJ commander Abdul Rahim Muhammad Shahi was also arrested based on the information provided by held militants who are under interrogation," said the official.
"Badeni was an important figure in the militancy in this region," the official said. "The ISIS Khorasan branch also claimed responsibility for several attacks that were carried out by LeJ under the supervision of Badeni."
"For the eradication of militancy and radicalisation, it is essential to smash the support network of anti-peace elements in the region," Shantul Gurginari, a senior Islamabad-based defence analyst, told Pakistan Forward.
"Balochistan is an epicentre of militant groups that are involved in militancy not only in the province but also in other parts of the country," he said.
"The operation conducted in Killi Almas is a big breakthrough, and it will prove a massive setback for LeJ," he added. "Since the killing of the former LeJ head Usman Saifullah, Salman Badeni had played a very central role in that banned organisation."