CAIRO -- A host of political and security analysts specialising in Iranian affairs have deemed the botched plots by Islamic Revolutionary Guard Corps (IRGC) to assassinate US officials a new chapter in "IRGC idiocy".
IRGC member Shahram Poursafi, 45, also known as Mehdi Rezayi, was indicted in absentia by the US Justice Department on August 10 over allegations he had offered to pay an individual in the United States $300,000 to kill former US national security adviser John Bolton.
Poursafi is still at large.
The plot, which stretched from last October until April, never made headway because the supposed assassin with whom Poursafi was communicating was an informant for the US Federal Bureau of Investigation (FBI).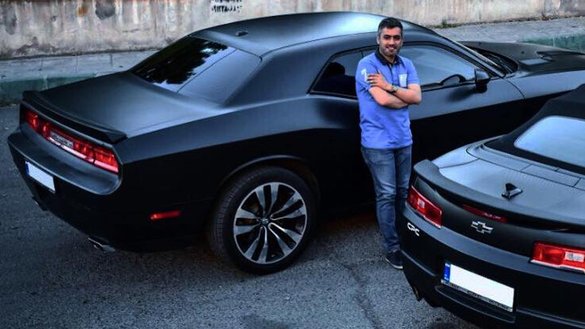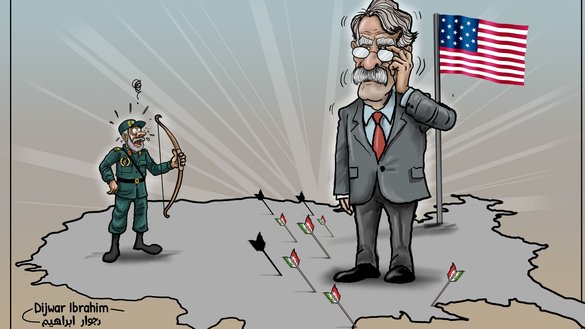 The FBI let the plotting continue for months in order to collect information on Poursafi and on Iran's broader plans, court documents show.
These included another plot to kill an even more prominent former US official for a $1 million payment.
In the process of implementing the assassination plot, Poursafi revealed his identity and exposed his personal contact and identity documents.
His Iranian national identification number is 1930098431, his email address is [email protected], his phone number is +989125666366 and his Twitter account is @shahrampoursafi, according to accounts on social media.
Such a revelation is unheard of from a senior intelligence figure, say numerous security observers.
In the process of communicating with the FBI agent, Poursafi disclosed information that led authorities to find, among other things, pictures of Poursafi wearing a uniform with an IRGC patch.
A new chapter of idiocy
The plan to assassinate John Bolton "is a new chapter of the idiocy practiced by the IRGC inside and outside Iran", said Iranian affairs researcher Dr. Fathi al-Sayed of the Middle East Centre for Regional and Strategic Studies.
The mere planning of such an operation "increases Iran's isolation and further confirms that it is a sponsor of terrorism around the world", he told Al-Mashareq, adding that if the plan had been carried out, "it would have led to very dire consequences for Iranians."
Misplaced priorities have been a hallmark for the Iranian regime for years. While officials and IRGC members engage in shady dealings, oil and contraband smuggling, maritime piracy, money laundering activities, and expensive weapon development, inside Iran citizens are suffering from crippling economic conditions and are engaging in near-daily protests.
This latest incident is just "one link in the series of assassinations, killings and bombings carried out by by the IRGC and its agents around the world", said al-Sayed.
For Egyptian Maj. Gen. (ret.) Abdel Karim Ahmed, the botched plot was the height of hypocrisy.
Iran was calling for the removal of the IRGC from the list of terrorist organisations while ordering an IRGC officer to assassinate US officials, he told Al-Mashareq.
"This can be described only as a case of political schizophrenia at the highest level," Ahmed said.
The recent plot was reminiscent of the failed and equally embarrassing plan by Iran to kill the Saudi ambassador to the United States in Washington, DC, in 2011 with a truck bomb at a popular restaurant.
As if buying goods on the internet
"What's ironic about the planning for the assassination of ... Bolton is that Poursafi, who planned the operation, handled the matter as if he were buying a product online," said Mahmoud Shaheen, professor of communications at Helwan University's Faculty of Engineering.
"This behavior can be described only as reckless and lacking any sense of security," he told Al-Mashareq.
The clearest evidence is that the intermediary whom Poursafi contacted immediately informed US authorities, which led to the attempt being exposed and aborted, he said.
Poursafi asked a US resident he had met online to photograph Bolton, claiming the photos were for a book he was writing.
The individual referred Poursafi to an "associate" who turned out to work for the FBI.
The incident "indicates that apparently the IRGC is clearly resorting to hiring terrorist services or rather they are recruiting people who are outside suspicion and of various nationalities, religions and sects, and the reason may be the tight security directed at and pursuit of IRGC officers and elements and their collaborators around the world", said Shaheen.