PESHAWAR -- A new police station in Khyber Pakhtunkhwa (KP) bears the name of Pashtu Sufi poet Abdul Rahman Baba, a tribute to his message of peace and love.
The police station, near Hazarkhwani in Peshawar, will protect the areas where Baba was born and buried, said Capital City Police Officer (CCPO) Mohammad Ali Gandapur.
It opened June 10.
Baba was born in Bahader Kelay in 1653 and buried in Hazarkhwani in 1706.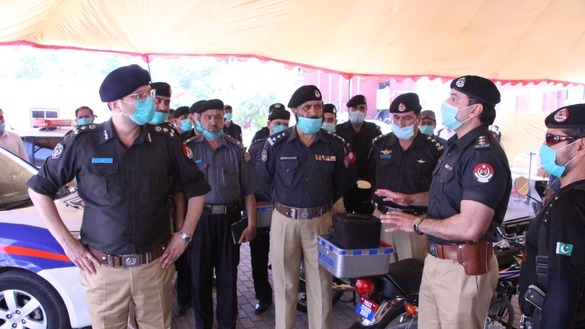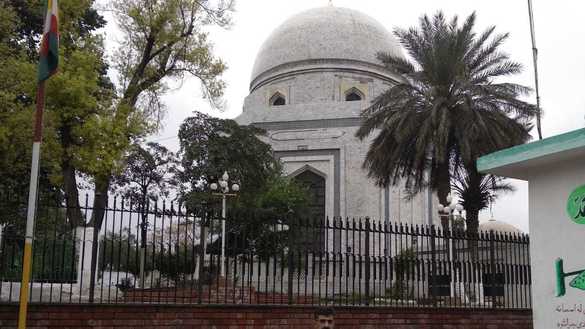 The station will cover Garhi Qamardin, Bahader Kelay, Hazarkhwani, Achar and Garhi Atta Mohammad, The News reported.
"We have named the new police station after Rahman Baba, a household name among Pashtuns," said Gandapur.
On the same day, authorities opened the Shahpur police station, which serves Duranpur, Pakha Ghulam and Wadpaga Glozai Mohammadzai, and established a new circle on Ring Road near the Garhi Qamardin Bridge.
"We have named the circle... after Rahman Baba," said Gandapur.
In addition, officials June 10 redrew the boundary lines of 21 police stations to improve the force's efficiency.
Although police stations, offices and outposts usually bear the names of fallen police officers, the tribute to Rahman Baba honours someone revered everywhere for his poetry of peace and love, said Gandapur.
"This is a great gesture," said Arshad Khan, a former nazim of Union Council Hazarkhwani-II.
Peshawar's administration named an overpass after Baba in 2017, he noted. Some libraries, schools, roads, buildings, streets, squares and bridges bear Baba's name too.
The new police station "shows how much respect the force has for our elders and for Rahman Baba's message of peace", said Khan, adding that residents of Baba's home village and the surrounding towns appreciate the gesture.
Acknowledging heroes
"Everyone is praising having a new police station and naming it for the great Sufi poet," said Arbab Wisal Ahmad, the former nazim of Bahader Kelay, adding that the new station will improve the security situation in the area.
The two police stations received their first station house officers (SHOs) June 18, said Superintendent of Police (SP) Rural Peshawar Waqar Ahmad. Abdul Ghaffar and Mukarram Shah lead the Rahman Baba and Shahpur police stations, respectively.
"The KP Police know how to respect our elders, our heroes and fallen officers, and that is why a number of police lines, police stations and offices are named for them," said Ahmad.
The Peshawar police headquarters is named for Malik Saad Shaheed, a police officer who was killed in a suicide attack in Peshawar in January 2007, he said.
Other police lines, stations and offices bear the names of fallen officers, added Ahmad.
Police lines and police stations in Punjab, Sindh and Balochistan are named for fallen heroes too.
"In Balochistan, police lines in Quetta are named after Fayyaz Sunbul Shaheed, a martyred DIG [deputy inspector general] of police," said Syed Fida Hassan, DIG of the Balochistan Police.
"The police control centre is named for a senior officer martyred in a suicide attack, Sajid Khan Mohmand," he said.
Mohmand was district police officer of Qilla Abdullah, Balochistan, when he was killed in a suicide attack in July 2017.