QUETTA -- The Iranian regime is turning a blind eye to militant hideouts on its soil near the Pakistani border, allowing terrorists free rein to flow into the country via Balochistan and launch attacks, officials say.
"There are several militant hideouts on the Pak-Iran border in Mirjava and other Iranian bordering areas adjacent to the Makran belt of Balochistan Province," said Tufail Baloch, a Panjgur-based Pakistani security official. "Militants hiding in those hideouts flee back after attacks in Balochistan."
"We have been consistently identifying militant hideouts to Iranian border security authorities via intelligence sharing, but they are violating bilateral rules of engagement and showing criminal negligence in the matter," he said.
"Most of the terrorist attacks in Panjgur, Turbat, Gwadar, Chaghi, Dalbandin and other areas in our Balochistan Province have been carried out by those Baloch militants who had hideouts in Iran," he added.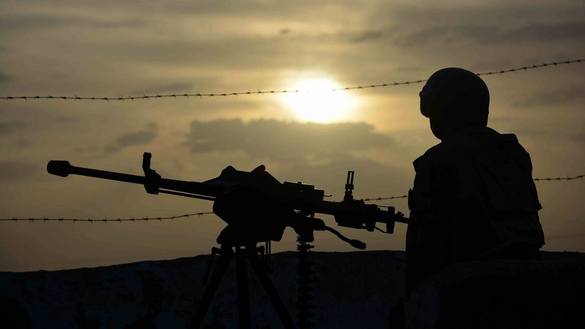 "Peace in the region cannot be ensured without securing the long and insecure porous Pak-Iran border," Baloch said. "Pakistan has taken all possible security measures in the bordering areas within its jurisdiction, but no attention is being paid to this aspect in Iran so far."
"The illegal routes on the Pak-Iran border are extensively affecting the security mechanism in the region," said Muhammad Nabeel, a Rawalpindi-based senior security official. "We are receiving reports that despite border closings, movements on these illegal routes continue, compromising peace in the region."
"Several Pak-Iran border areas in Balochistan are being affected by the on-going insurgency," said Nabeel.
The militants are using the illegal routes to move back and forth, and "this issue of cross-border terrorism needs bilateral attention," he said.
Virus outbreak exacerbates border issue
Because of the porous border, more concrete steps to increase security are needed, Nabeel said. That concern has spurred the Pakistani government to devise an alternative strategy.
"Fencing the 1,000km-long border with Iran is part of this strategy, and we are installing a comprehensive surveillance system on the Pak-Iran border to control cross-border terrorism and illegal immigration," he said.
"The cross-border attacks and illegal movements on unauthorised routes of the Pak-Iran border remain our key concern; therefore, this matter was raised several times with our Iranian counterparts via a diplomatic channel," he added.
The border issue with Iran has been exacerbated by the coronavirus outbreak, a Quetta-based senior intelligence official, who spoke on condition of anonymity.
Pakistani authorities have blamed Tehran for enabling the novel coronavirus to spread in the country after failing to screen and test Pakistanis who were returned to the Pak-Iran border following a pilgrimage to Qom even as the disease was ravaging Iran.
Some 80% of Pakistan's coronavirus infections originated from Iran, Dr. Zafar Mirza, special assistant on health to Prime Minister Imran Khan, told the media on March 24.
"We have closed our border with Iran because of the COVID-19 pandemic, but Iranian authorities forcibly shifted thousands of our pilgrims to the Pak-Iran friendship gate at Taftan without screening or testing," the anonymous intelligence official said. "If Iran had not transferred our citizens to bordering areas in that condition, the coronavirus situation in the country might not be so bad today."
"The security situation on the Pak-Iran border is creating hurdles in our fight against COVID-19," he added. "We have reports that human traffickers are largely shifting Shia pilgrims from Iran into Balochistan via these unauthorised routes through the border."
"The Levies, the Frontier Corps, and other security agencies are taking all possible efforts to stop the illegal crossings from Iran. In the past few weeks, dozens of people who entered illegally have been taken into custody at Turbat, Panjgur, Mashkail, and other bordering areas of Balochistan," the official said.
"The fencing of our border with Iran would not only curb the cross-border terrorism but would play a key role in controlling illegal movements too," he added.
Preventing human trafficking
Pakistani Chief of Army Staff (COAS) Gen. Qamar Javed Bajwa on May 12 called Maj. Gen. Mohammad Bagheri, chief of Iran's armed forces, and expressed concerns about a May 8 terrorist attack in which six Pakistani security personnel were killed in Kech District, Balochistan, according to a statement issued by Inter Services Public Relations (ISPR).
Pakistan has started fencing the border, but it will require co-operation to ensure border security and stem smuggling activity, the statement said.
Bajwa visited Headquarters Southern Command Quetta on May 13, where he was briefed in detail on the security situation on the border and border-management plans including the fencing of the Pak-Iran border, said ISPR.
"We have taken all possible security measures in our bordering areas, and all persons entering here through the Pak-Iran Friendship Gate at Taftan are being fully screened and shifted to quarantine centres" if their health arouses concern, said Agha Sher Zaman, deputy commissioner in Taftan.
"We can't afford any lapse in border management; therefore, security has already been strengthened at all entry points on the Pak-Iran border," Zaman said.
Human trafficking is a growing problem, and on the Pak-Iran border it is a lucrative business for agents, he said.
"Our forces are keenly working to stop the illegal movements, and action has been taken against some Levies personnel for negligence in preventing human trafficking," he said.
"Because of lack of business and other earning opportunities, the local population on both sides of the Pak-Iran border is heavily dependent on smuggling," Zaman said. "It is encouraging illegal trade, which is causing losses to our economy."