QUETTA -- Pakistan is ready to fence off its border with Iran to ensure security and control cross-border terrorism, say Pakistani officials.
"Fencing the border with Iran is our need of the hour; we can't wait any longer to counter illegal cross-border movement and terrorism," Lt. Gen. Asim Saleem Bajwa, commander of the Pakistani army's southern command, said March 18 during a seminar in Quetta.
"Pakistan has always taken every possible step for the goal of lasting peace in the region, and security agencies are strictly responding to those elements that are plotting to compromise our national security," he said.
Along the Pakistani-Iranian border, "we have had security issues for the past 10 to 15 years," he said.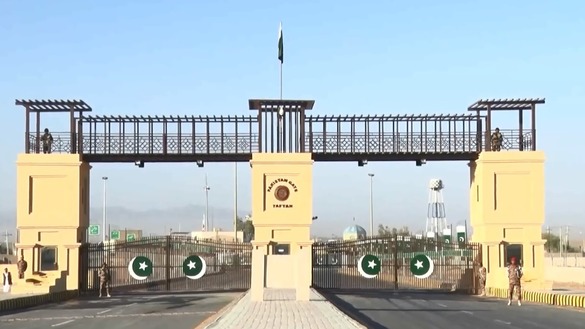 "We have made our soil reasonably secure, and the completion of a fence along our border with Iran will surely address security challenges that are the main hurdles in our stability and economic development," he added.
Dealing with Iran-based militants
"Cross-border attacks remain our key concern in our ties with Afghanistan and Iran," Muhammad Nabeel, a Rawalpindi-based senior security official, told Pakistan Forward.
Some banned militant groups, including the Balochistan Liberation Army and the Baloch Liberation Front, have a strong presence in bordering areas in Iran and have carried out several attacks from across the border, said Nabeel, adding that Pakistani forces have largely dismantled such groups on their side of the border.
"Last year on December 14, more than 20 Iran-based militants attacked a convoy of our border patrol near Turbat District, Balochistan, in which six personnel were killed," he noted.
"Having a fence on our border with Iran will not only ensure the security of our border but also foil illegal movements that are spawning threats to peace in the region," Nabeel said.
"In Balochistan, we have a shared border of some 950km with Sistan-Baluchistan Province, Iran. It is very important to consider why Iran is not securing its side of the border," a senior intelligence official based in Quetta told Pakistan Forward on the condition of anonymity. He suggested that Tehran could be intentionally leaving its border unsecured.
"Our security agencies are closely working to counter groups that are allegedly linked to Iran and are recruiting Shia fighters for the Iranian Islamic Revolutionary Guard Corps (IRGC) under the umbrella of the Zainabiyoun and Fatemiyoun militias," he said.
"The militant groups fighting for Iranian designs are using the illegal routes on the Pak-Iran border," he said, adding that securing a border is the responsibility of both countries.
"Balochistan has always been a soft target for elements that are trying to destabilise Pakistan," he added. "In my judgment, the fence on the border with Iran will play a very key role in controlling illegal movements on the shared border."
"Let me assure you now, there are no 'no-go' areas in Balochistan, as all restive areas of the province have been cleared of militant groups that were challenging the writ of the state," he said.
Smuggling, human trafficking concerns
The fence will solve other problems as well, Muhammad Abbas, a senior Islamabad-based defence analyst, told Pakistan Forward.
"Fencing the border will stop the militants' infiltration and illegal crossings, which have long been an issue of concern for Pakistan," he said. "Because of a lack of security, human trafficking is peaking and human smugglers are extensively shifting illegal immigrants to European and Middle Eastern countries via this porous border."
Pakistan has already deployed additional troops for the security of the border, but Iran must also implement result-oriented security measures for the shared border, Abbas said.
Residents along both sides of the Pakistani-Iranian border face a lack of economic opportunities, which forces many of them to take up smuggling and drug trafficking, he said.
"We cannot ignore that more than 50% of narcotics produced in Afghanistan are transited via the Pak-Iran route to international markets," he noted.
"Border security is one of the key elements of a country's national security policy," Abbas said.